SIC Softball Season Begins this Week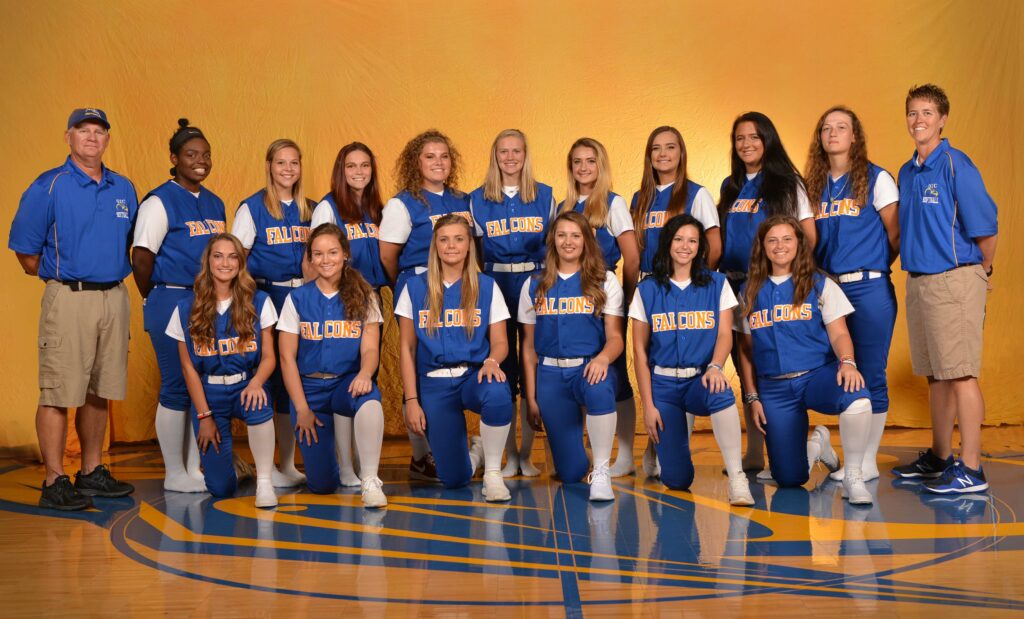 The SIC Lady Falcon Softball Team begins regular season play Thursday at 2 p.m. at home on Falcon Field against Lake Lank College, if conditions are favorable.  Please visit www.sic.edu/student-activities/athletics/womens-softball/schedule/2018-2019 for the full schedule. Or find them on Facebook for updates at SIC Softball.
SIC Softball Team: Front Row (l-r): Morgan Roderick (Eldorado), Danielle Guntel (Evansville, Indiana), Jordyn Bauer (Mt. Vernon, Illinois), Elizabeth Martin (Equality), Madelyn Smith (Mounds), Aubree Jo Kemp (Calvert City, Kentucky).  Back Row (l-r): Ronnie Bond (Assistant Coach), Devisha Williams (Uniontown, Kentucky), Shaelyn Perkins (Carmi), Emily Scott (Carrier Mills), Saddie Dunnuck (Uniondale, Indiana), Shelby Elrod (Barlow, Kentucky), Dani Reynolds (Galatia), Madison Murphy (Galatia), Camren Anderson (Goreville), Madelyn Murphy (DeSoto), and Maggie Calcaterra (Head Coach).
###