SIC Sophomore Basketball Players Recognized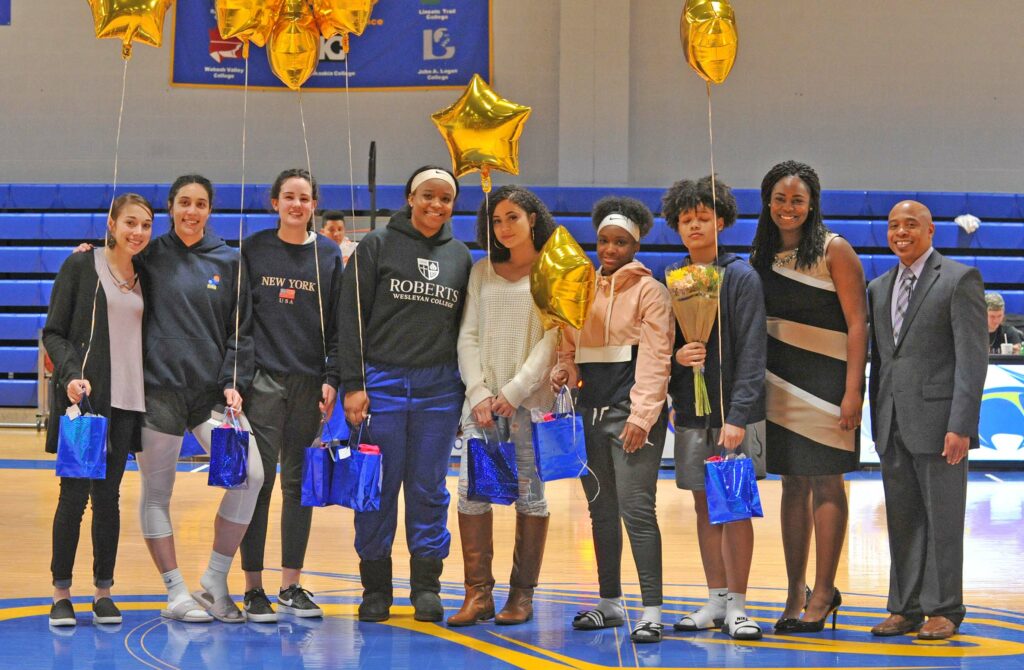 Sophomore basketball players at Southeastern Illinois College were honored during a special recognition ceremony at Joseph Deaton Gymnasium during halftime between basketball games on Feb. 26.  Coaches introduced their exiting players and announced future plans and signings, as well as career highlights during the ceremony.
SIC Women's Basketball stands at 21-9 for the season as of March 4. Pictured (l-r) are Alexis Crain (Mounds), Anita Solans (Zaragoza, Spain), Maria Cabello (Barcelona, Spain), Kyla Covington (Ft. Wayne, Indiana), Allana Hurst (Ft Wayne, Indiana), Raven Brown (Houston, Texas), Jazmen Anthony (Cypress Texas), Assistant Coach Marissa Webb, and Head Coach Steven Kenner.
Pictured for SIC Men's Basketball (l-r) are Assistant Coach Riley Swinford, Winslow Martin (Carbondale), Demaria Nance (Cadiz, Kentucky), Nikola Radovic (Belgrade, Serbia), Robert Gadson III (Tampa, Florida), Sam Swinford (Marion), and Head Coach Mark Motsinger. Not pictured: Randy Crittenden (Ozark, Alabama).
###