Columbia's Seth Harris Signs to Bowl with SIC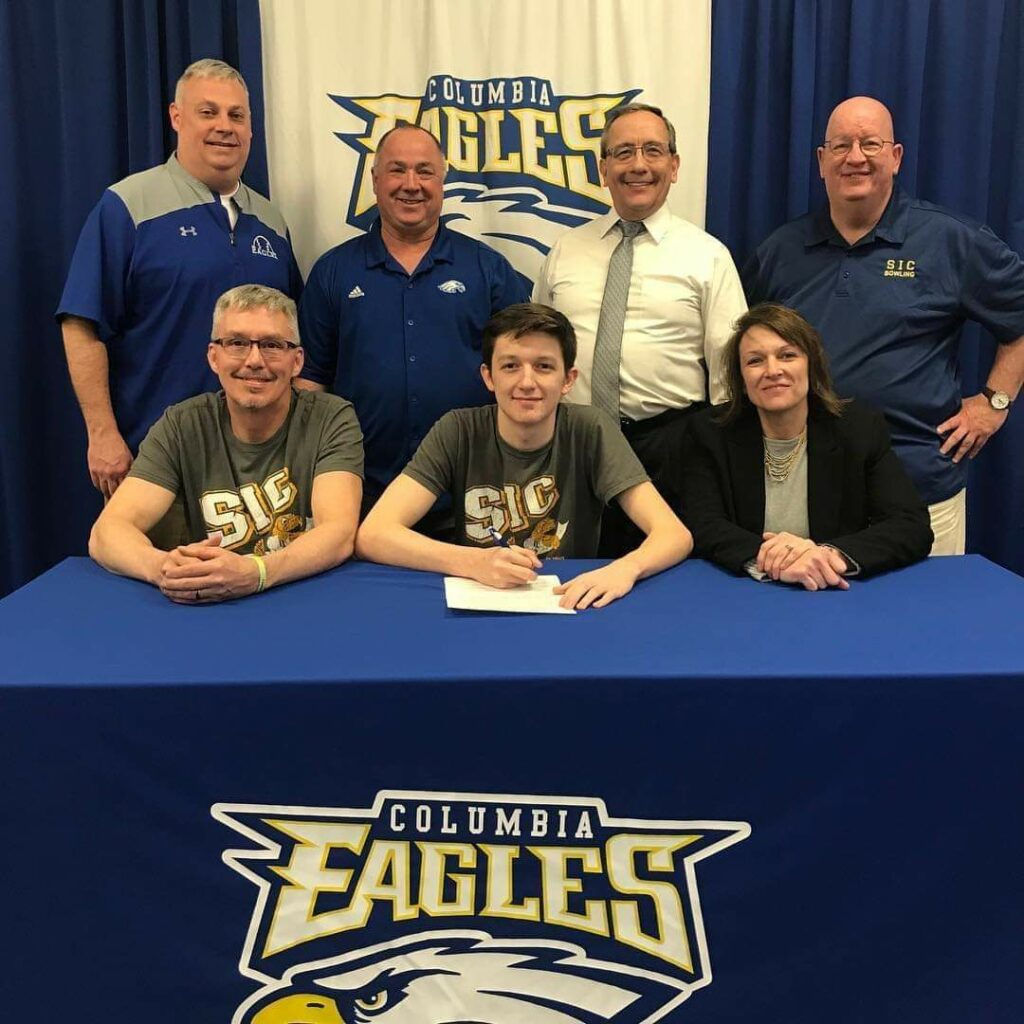 Columbia, Illinois, Eagles bowler Seth Harris signed with Southeastern Illinois College to be a part of the 2019 -2020 Falcon bowling team as a Division I competitor.
"Seth is a player we have looked at since the beginning of his junior year in high school and feel very fortunate to get him to join the Falcon family," said SIC Head Bowling Coach Doug Cottom. "He comes from a top tier high school program in Columbia, Illinois, with an outstanding high school coach in Keith Jeffrey. He is a welcome addition for sure."
This was the first year of competitive bowling for the Falcons, and the team finished in the top 5 in national collegiate competition beating Division I schools, such as Southern Illinois University Carbondale, University of Missouri, and Rock Valley College to name a few.
###