LESLIE FERRELL NAMED 2019 SIC DISTINGUISHED ALUMNA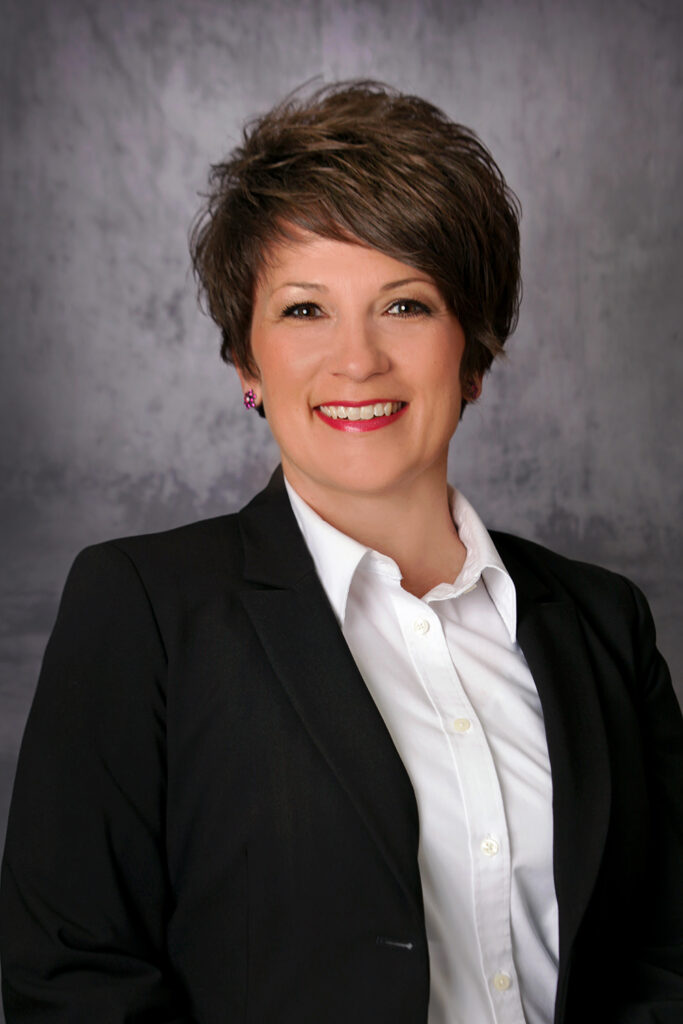 Leslie Ferrell has been selected to join Southeastern Illinois College's Distinguished Alumni roster for 2019 and will give the keynote speech at SIC commencement exercises Friday, May 10, at 7 p.m.
"Leslie Ferrell is a most deserving recipient of the Distinguished Alumni Award at Southeastern Illinois College," said Dr. Jonah Rice, SIC President.  "She has proven herself to be more than a successful professional but a successful humanitarian. We also appreciate her continued participation in nursing activities and advising here at the college."
Ferrell has more than 18 years of experience in health care and is currently the Vice President and Chief Nursing Officer for Harrisburg Medical Center (HMC). She oversees departments that are implementing major changes and upgrades to benefit health care to surrounding communities. In this role, she manages day-to-day hospital and clinic operations. She assists in development of operational and capital budgets, has assisted in development of an accountable care organization, and development of policy and procedures related to patient care and evidence-based patient care protocols. Ferrell is credited with improving quality of care at the hospital through process improvement initiatives, shared governance and actively displaying servant leadership.
"Leslie is a respected, inspiring individual that leads by example," said Neil Atkins, Assistant Vice President of Clinical Services at HMC. "My privilege to work alongside Leslie has taught me compassion, self-development, and continuously seeking to develop those around me. Her compassion to serve others starts with the framework of servant leadership, which sometimes brings about sacrificing the needs and wants of herself for the needs and desires of those she leads. Leslie deserves this award as she is distinguished among the rest, whether it be alumni, nursing, or business leaders. She is a true standout in whatever capacity she is expected to be in, and it is my honor to serve and lead alongside her."
A 1997 graduate of Gallatin County High School, Ferrell completed her Associate Degree in Nursing at Southeastern Illinois College. From there, she earned her Bachelor of Science in Nursing from McKendree University in Lebanon, Illinois, and finished her Master of Nursing, Family Nurse Practitioner at Frontier Nursing University in Hyden, Kentucky, in 2008.
"I chose to attend SIC because it was close to home and provided a degree that I knew had the potential to help me become successful," said Ferrell. "My fondest memories of SIC are of the relationships that I developed while I was a student."
At Herrin Hospital, Ferrell worked as a nurse manager, patient care coordinator and registered nurse. In 2008, she took a job at Ferrell Hospital in Eldorado as a Family Nurse Practitioner. During that time, she started a family practice clinic in Galatia. While there, Ferrell dedicated many hours in delivery of health care to members of the Amish community within the confines of their religious beliefs and cultural preferences. She established trusting and lasting relationships with rural Amish families that enhanced the overall health of their local population and provided quality medical care to members of that community without regard for their ability to provide payment.
From 2011 – 2014, Ferrell worked at Southern Illinois Healthcare as a Family Nurse Practitioner providing medical care to patients in the emergency department at Herrin Hospital and Memorial Hospital of Carbondale.
In addition, Ferrell has provided adjunct ADN instruction for SIC's nursing programs, attended community health courses as a guest speaker, and participated in a professional nursing continuing education event as a keynote speaker. She is an active member of the nursing and allied health community advisory board and maintains an ongoing interest in SIC's policies and initiatives.
Ferrell explained her continued interest in community college education. "SIC is very special to me because it helped me to develop the strong foundation that I needed to become successful today. Local community colleges play such a vital role in higher education and learning.  They provide high school students opportunities for college credits while still attending high school, help those students build foundational educational excellence and provide a more cost-effective bridge to graduate level studies."
Amy Murphy, Director of Nursing at SIC said of Ferrell, "All who are acquainted with her are aware of her dedication to the advancement of nursing professionalism and education."
Ferrell was awarded the Illinois Rural Health Practitioner of the Year in 2011 and was also named to the Frontier Nursing University honor society. She is currently active in the American College of Healthcare Executives, Illinois Society for Advance Practice Nurses, American Nurses Association, and American Academy of Nurse Practitioners.
###