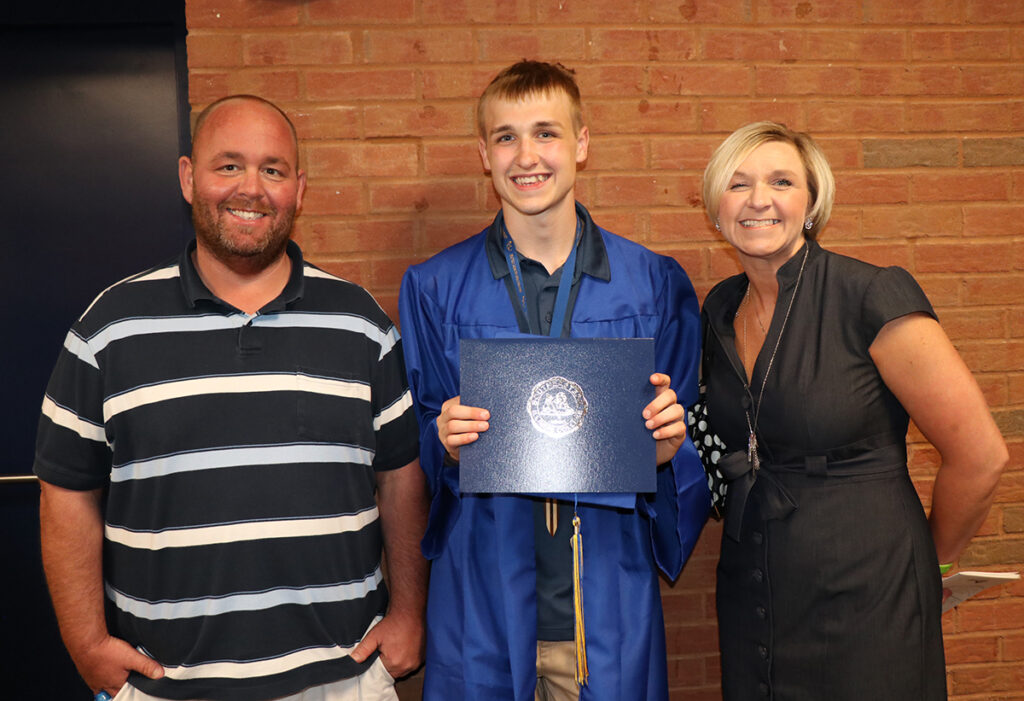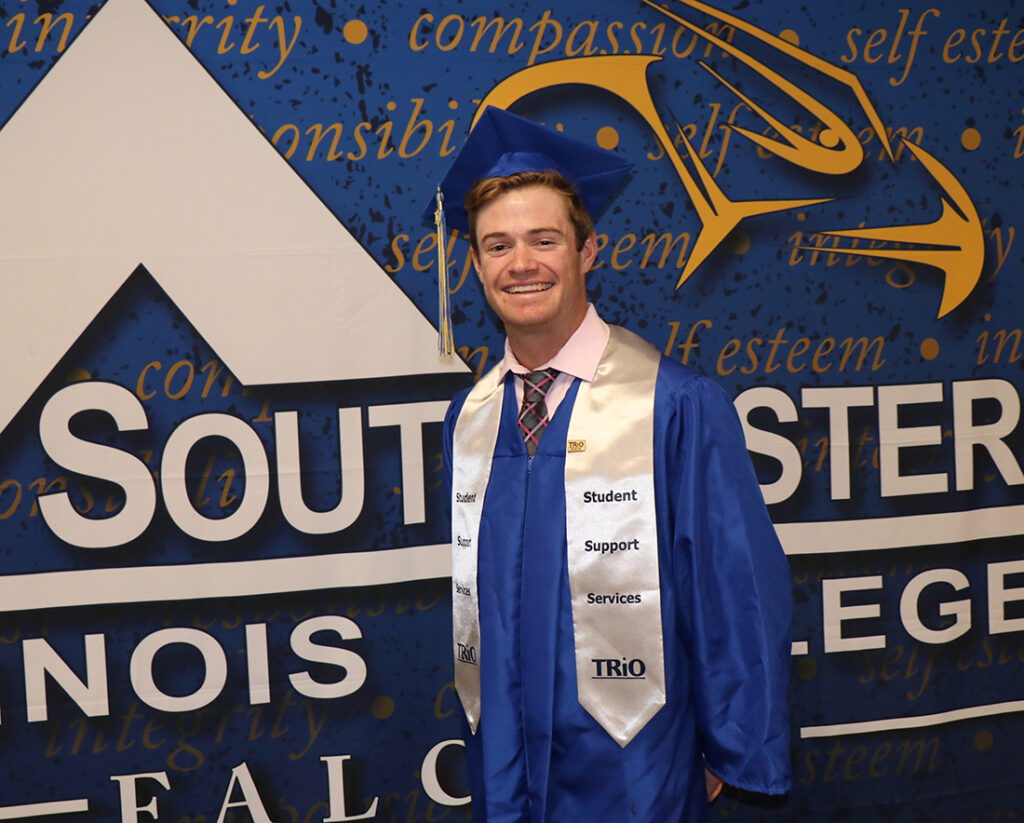 Blue graduation caps and gowns accompanied by shining faces filled Joseph Deaton Gymnasium on Friday night at Southeastern Illinois College as the class of 2019 proudly walked the aisles to accept their certificates and diplomas.  It was a happy end to a stressful week of finals for many area college students.
Leslie Ferrell, Vice President and Chief Nursing Officer for Harrisburg Medical Center, was the keynote speaker for the evening. She accepted a plaque from Phi Theta Kappa President, Alex McRoy of Harrisburg at the ceremony naming her the 2019 SIC Distinguished Alumna.
Approximately 120 students participated in the annual ceremony to recognize their accomplishments in front of family and friends.  A total of nearly 200 students will graduate this year.  Many will enter the workforce to utilize their technical credentials gained at SIC, while many more will continue on to the university of their choice to further their education.
###