SIC Nursing Pinning Ceremony 2019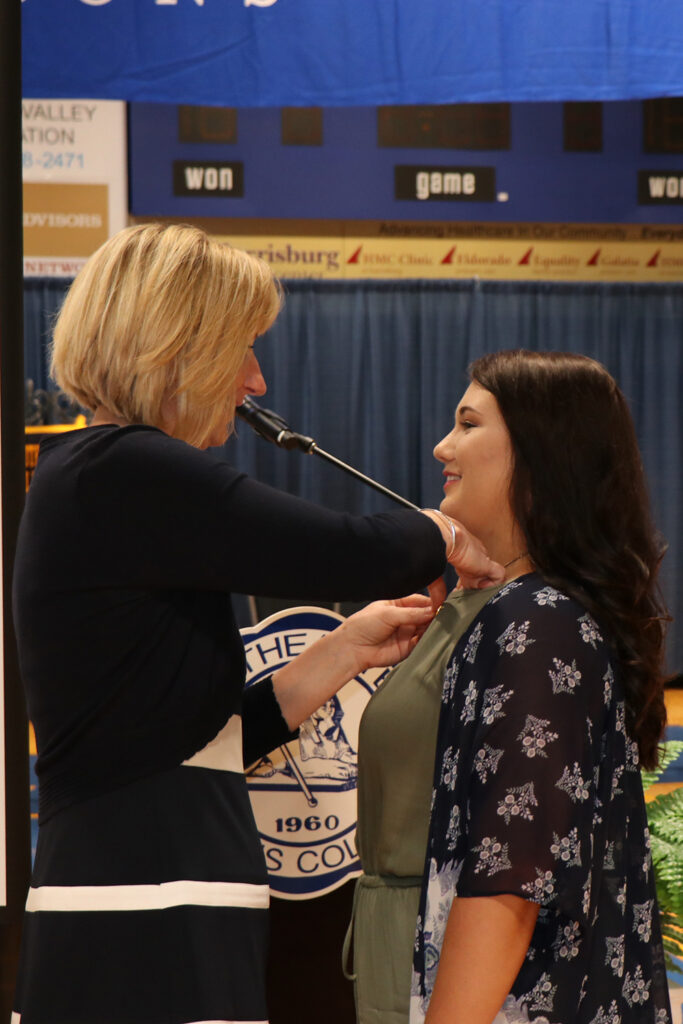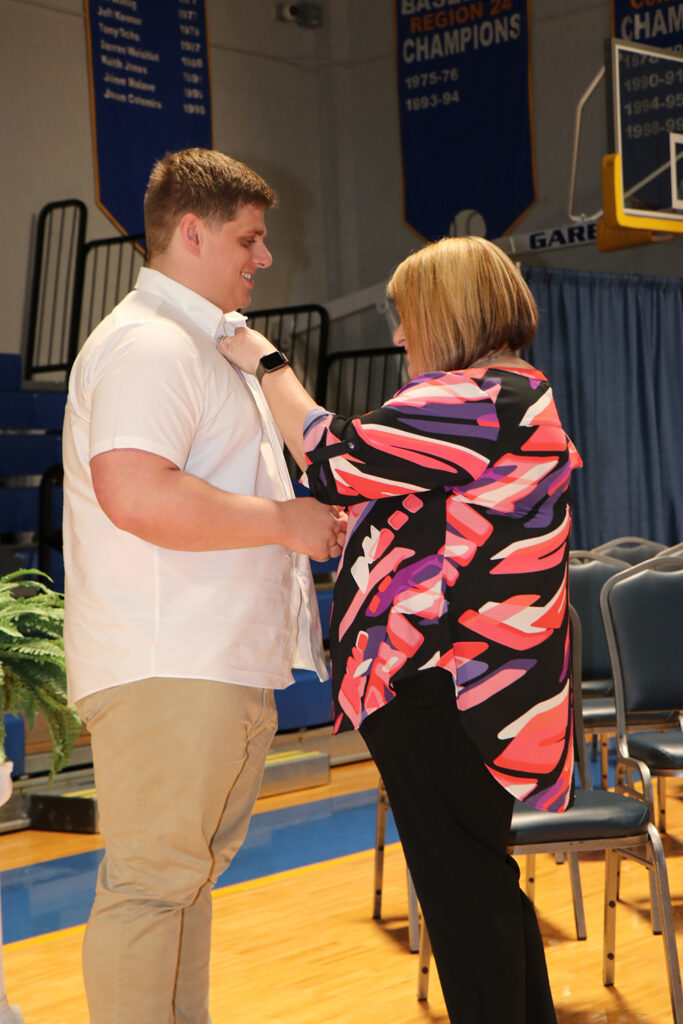 Family and friends filled Joseph Deaton Gymnasium on Friday night at Southeastern Illinois College as the Associate Degree Nursing (ADN) and Licensed Practical Nursing (LPN) classes of 2019 proudly accepted pins from their clinical instructors.
Dr. Jonah Rice, SIC President, opened the ceremony by welcoming guests and addressing the nursing students.
"This is a noble profession," said Rice. "Your patients may not remember your name, but they will remember how you make them feel."
SIC's 2019 Distinguished Alumna and Vice President and Chief Nursing Officer for Harrisburg Medical Center, Leslie Ferrell was the guest speaker for the event.
"I want you to know that I am your biggest fan, your biggest cheerleader and I am so, so proud of each and every one of you," said Ferrell.
Nearly 60 students participated in the annual ceremony to recognize their hard work and accomplishments. Many of these students then walked through graduation as the nursing pinning ceremony preceded commencement.
###
More photos available by request, or visit SIC's Facebook page: www.facebook.com/southeastern.illinois.college .