Have a Spooky Good Time at Little Shop of Horrors at SIC Oct. 5-6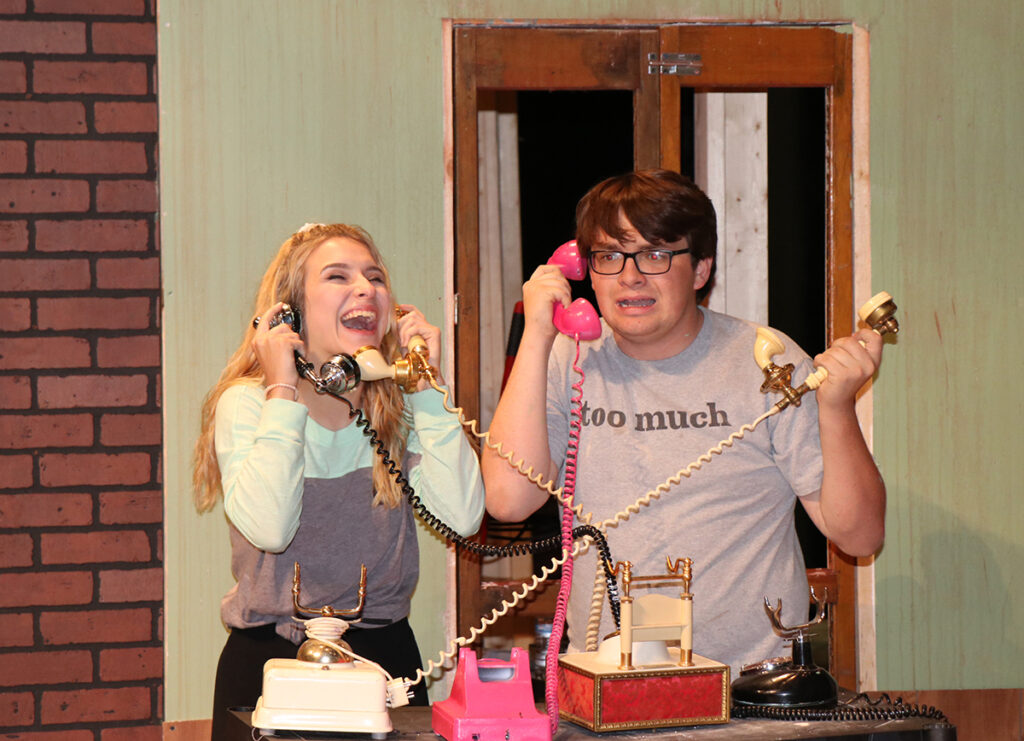 The Halloween season is coming up fast, and the Southeastern Illinois College theatre will kick it off by presenting Little Shop of Horrors Oct. 5-6.
One of the longest-running off-Broadway shows of all time, this spoof of 1950s Sci-Fi movies has become a household name, thanks to a highly successful film version and a score by the songwriting team of Howard Ashman and Alan Menken.
In the storyline, a socially awkward floral shop clerk named Seymour (played by Jack Gulley of Harrisburg) finds a bizarre new plant after a solar eclipse. He and his colleagues quickly discover that this odd-looking seedling may be the key to drawing new customers into their floundering Skid Row flower shop. He later names the Venus Flytrap-looking plant Audrey II in honor of the quirky and beautiful store clerk he has a crush on. Seymour begins to nurture the little seedling with the only thing it wants to eat – blood!
"This show is going so well, and the cast is extremely talented and so sweet," said SIC freshman Addie Mays of Mt. Vernon, Illinois, who plays Audrey. "As one of the only cast members who has never really been involved in a show on SIC's stage, the people in the cast are so welcoming. I can't wait to see what the SIC stage does in the next two years."
The musical is directed by SIC's new theatre director Gareth York. The music director for the show is Cory Garmane. Costumes will be designed by Janet Hart and Gareth York. John Hart of Hart's Music in Harrisburg provides sound equipment, and lighting design is by Kyle Upchurch.
Freshman Jack Gulley said, "Getting to work with Mr. York is so cool because it feels like we are all starting a new chapter here at Southeastern."
The Saturday, Oct. 5, performance of Little Shop of Horrors will begin at 7 p.m. and Sunday's performance is at 2 p.m. All performances will be in the George T. Dennis Visual and Performing Arts Center Theatre. Reserved seating is $10 for adults and $8 for students, staff and seniors. Tickets may be purchased at the door or in advance by calling 618-252-5400, ext. 2486 or 618-841-4649 or by emailing boxoffice@sic.edu.
###
Written by student Alex McRoy for SIC