Carbondale High School Pitcher Joins SIC Falcons Softball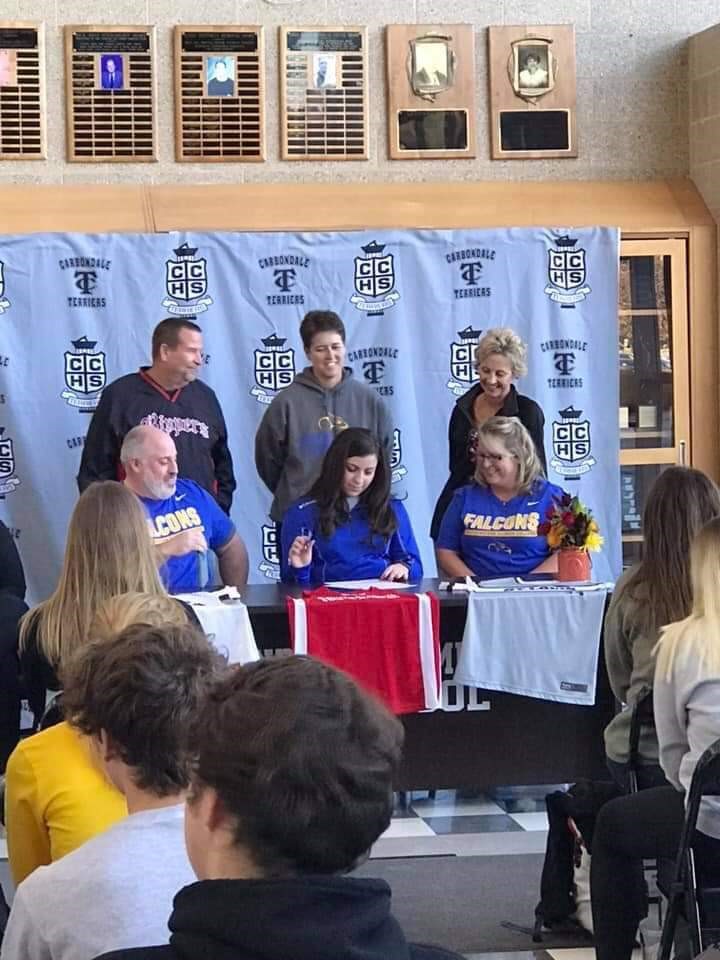 Madison Galloway,  Carbondale High School senior inks her intention to compete for the Southeastern Illinois College Softball Team during the 2020-21 collegiate season.
SIC's Head Coach Maggie Calcaterra is excited for Galloway's inclusion to the team.
"I have been watching Madison for a while," says Calcaterra. "I think that she has the tools to become a quality collegiate pitcher, who will add to our arsenal of pitchers. Considering most of our games are double headers and the competitive nature of our conference, it is always good to have multiple pitchers. Madison will add the depth that we will need to compete."
Southeastern's softball team is an NJCAA Division I team.  It competes in one of the top community college conferences in the nation, the Great River's Athletic Conference. For more information contact Maggie Calcaterra at 618-252-5400 ext. 2212 or m.calcaterra@sic.edu.
###