Thompson Signs with SIC Archery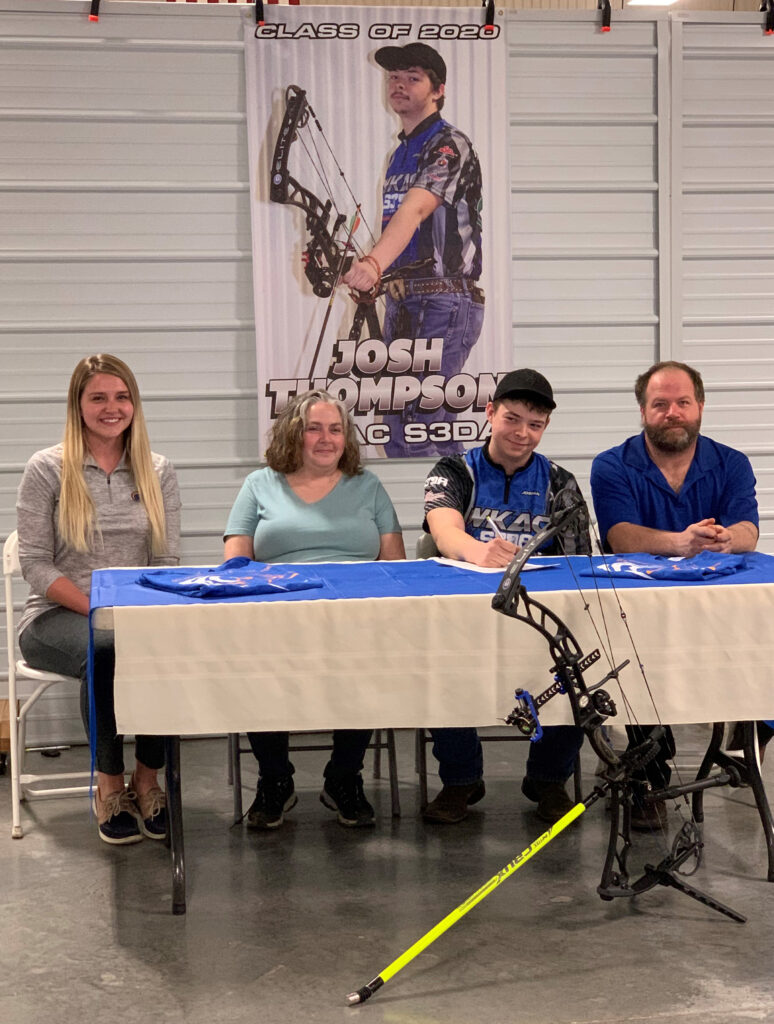 HARRISBURG, Ill. (May 8, 2020) – Head Archery Coach, Alli Armstrong, announces that Joshua Thompson, a recent graduate of Webster County High School, will join Southeastern Illinois College's Archery Team in the fall.
"We are so fortunate to sign Joshua," said Armstrong. "Between his passion for archery and his drive to win, I know we will see a lot of great things from him."
Through Thompson's five years of archery he has earned 72 top 10 finishes and 17 wins which set his school's record. In 2016, he placed second in the Kentucky NASP/IBO 3D shoot and tied for fifth in the National NASP Tournament. While in NASP, he heard about S3DA and decided to do both his senior year of high school to prepare himself for college archery.
S3DA State was his last high school tournament due to the pandemic, but he says that it was one for the books. Thompson took home fourth place and earned a couple of pro staff opportunities. These include ThreadZ Custom Bowstrings, ILLUMAPIN Sight Lights, and Barefoot Outdoors.
Thompson said, "As a Southeastern Falcon, I plan to bring respect to the team while achieving my future goals. Archery has given me the opportunity to get an education while still working full time in a local welding shop. I can gladly say archery has become a major part of my life and has opened many opportunities for me."
The SIC Archery Team started with a small group of students as a pilot program in 2011.  Each year since that time, the Falcon Archers have won national awards against Division I universities, added an indoor facility and indoor team, and host high school tournaments. The team is a member of USA Archery and ASA Archery.  For more information about SIC's Archery team and facilities, visit www.sic.edu/archery.
For more information about the SIC Archery Team, contact Alli Armstrong at 618-841-9553 or alli.armstrong@sic.edu, or visit www.sic.edu/archery.
###