Rains Signs with Union College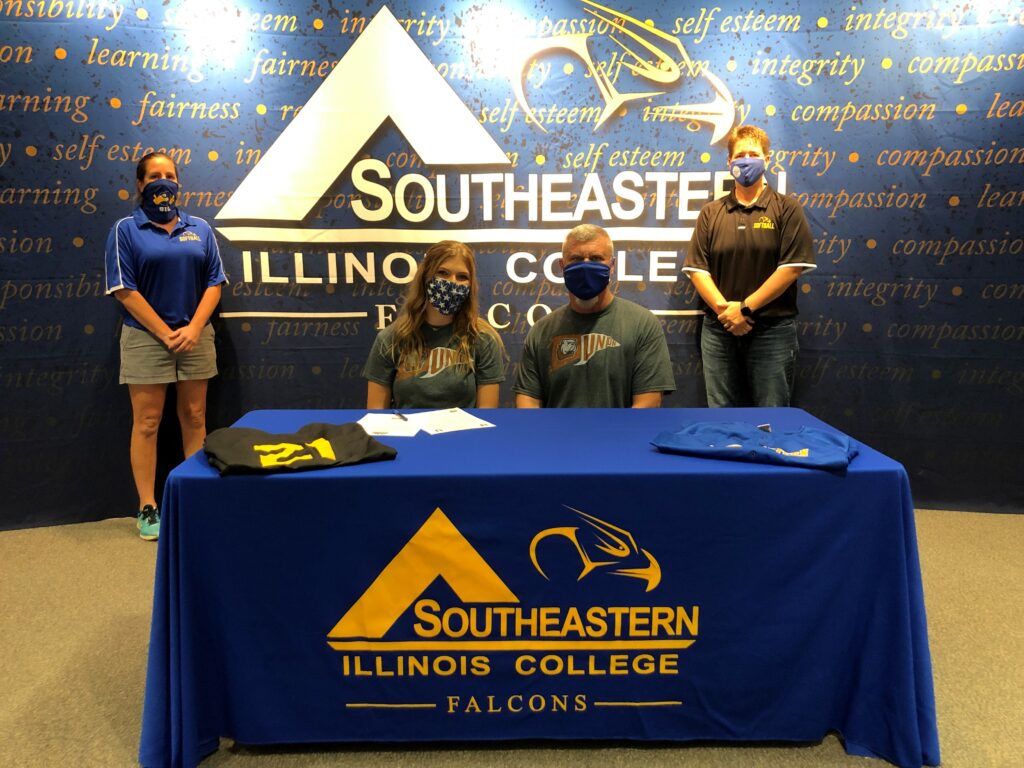 Southeastern Illinois College student athlete Summer Rains (Carterville) has signed to play softball with Union College in Barbourville, Kentucky. Rains was a Catcher for the Falcons softball team during her tenure at SIC.
"Summer worked really hard the past two years, which put her in this position to take advantage of this opportunity to play at Union," says SIC softball head coach Maggie Calcaterra.
Rains started softball at SIC as a walk-on, eventually earning a scholarship. She also played basketball. Summer is content upon reflecting on her past two years as a Falcon, but is eager to see action at home plate for the Bulldogs.
"I'm glad I chose SIC because it's small and everybody seems like a family," says Rains. "I chose Union because I got the same feeling there of it being smaller and more like family."
After SIC, Summer intends to major in exercise science during her time at Union College, then continue to become a physician assistant. Jim Rains, Summer's father, is thankful for his daughter's experience at SIC.
"From our first visit, she knew SIC was the place she wanted to play and she was well received," says Jim Rains. "The financial aid and scholarship really helped her to be able to attend and focus on her studies and sports. The friends and camaraderie made it more of a lifetime experience for her, and she has also become a much better player at SIC."
Looking forward, Summer has her eyes set on the next base, this time planting her cleats in Kentucky dirt.
"The coach said she was looking for a leader, and I'm excited to see what this opportunity brings!" she says, her enthusiasm well in sight.
Southeastern's softball team is an NJCAA Division I team. It competes in one of the top community college conferences in the nation, the Great Rivers Athletic Conference (GRAC). For more information contact Maggie Calcaterra at 618-252-5400 ext. 2431 or m.calcaterra@sic.edu.
###