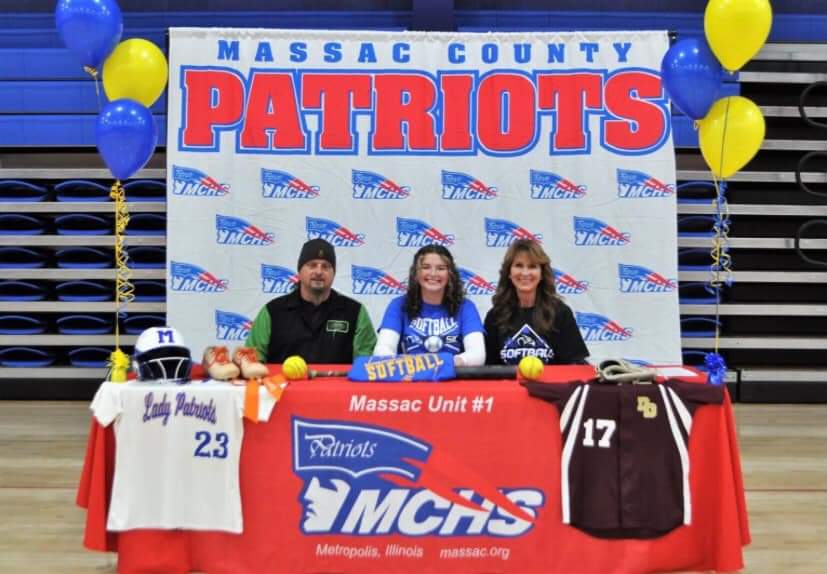 Jenna Bunting from Metropolis is the latest recruit to ink with the Southeastern Illinois College Falcons. Bunting has played softball for Massac County High School, the Dirt Dawgs travel team, and Heartland Kids travel team.
"Jenna is a very versatile player, who catches, and plays shortstop and third base, among places as needed," said SIC head softball coach Maggie Calcaterra. "Not only is she exceptional defensively, but she brings more depth to the offense as well, hitting consistent line drives with some power."
Southeastern's softball team is an NJCAA Division I team. It competes in one of the top community college conferences in the nation, the Great River's Athletic Conference. For more information contact Maggie Calcaterra at 618-252-5400 ext. 2212 or m.calcaterra@sic.edu.
###