SIC's Pugh to Continue Softball Career at Greenville University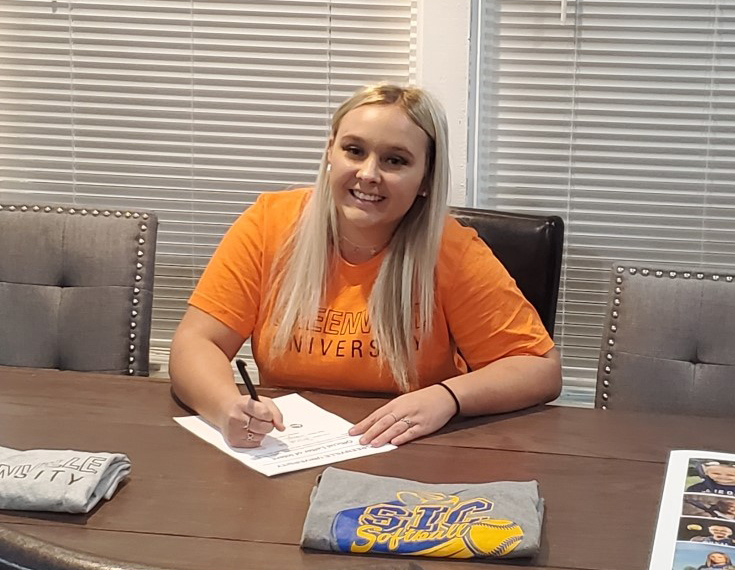 Southeastern Illinois College student athlete Chesleigh Pugh has signed a letter of intent to transfer to Greenville University in Greenville, Illinois, to play softball.
Pugh, the daughter of Michelle Baird and Jamie Strong, is a pitcher and infielder, who intends to major in business. She is originally from Brookport, Illinois, and played for Paducah Tilghman High School.
"Chesleigh, who came in as a versatile player spending time at second based and on the mound, has really stepped up as a relief pitcher for SIC, being able to come in and keep batters off balance in the later innings," said SIC head coach Maggie Calcaterra. "I foresee her performing in the same capacity this upcoming spring at SIC and at Greenville next fall."
Southeastern's softball team is an NJCAA Division I team. It competes in one of the top community college conferences in the nation, the Great Rivers Athletic Conference (GRAC). For more information, contact Maggie Calcaterra at 618-252-5400 ext. 2431 or m.calcaterra@sic.edu.
###