SIC Forensic Falcons Celebrate International Championship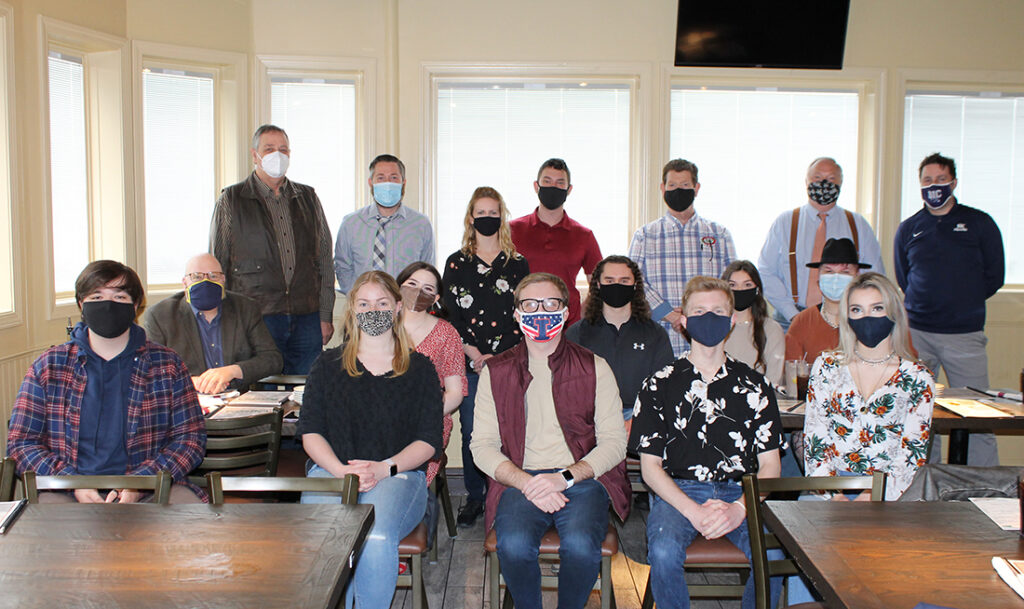 The Southeastern Illinois College Forensic Falcons were celebrated at a private luncheon Thursday at Morello's in Harrisburg. The team participated in and won its first international competition in the team's history. The virtual format allowed a number of new teams to participate this year. The Falcons beat such top-tier schools as Yale, Vanderbilt, and California State, Los Angeles.
Those attending included (front, l-r) Hunter Rechsteiner (Benton), Haley Rice (Stonefort), Collin Sexton (Norris City), Kale Rister (Carrier Mills), and Addie Mays (Mount Vernon). Middle row, l-r: Coach Paul Cummins, Tiffany Turner (Galatia), Nick Triplett (Galatia), Shainna Ralston (Eldorado), and Bradlee Frailey (Harrisburg). Standing: Richard Morgan (board member), Blake Bradley (board member), Director of Forensics Jenny Billman, Coach John Corum, David Dennison (board member), President Dr. Jonah Rice, and Dr. Chad Flannery, Executive Dean of Student Services.
###