Swinford to Lead SIC Men's Basketball Team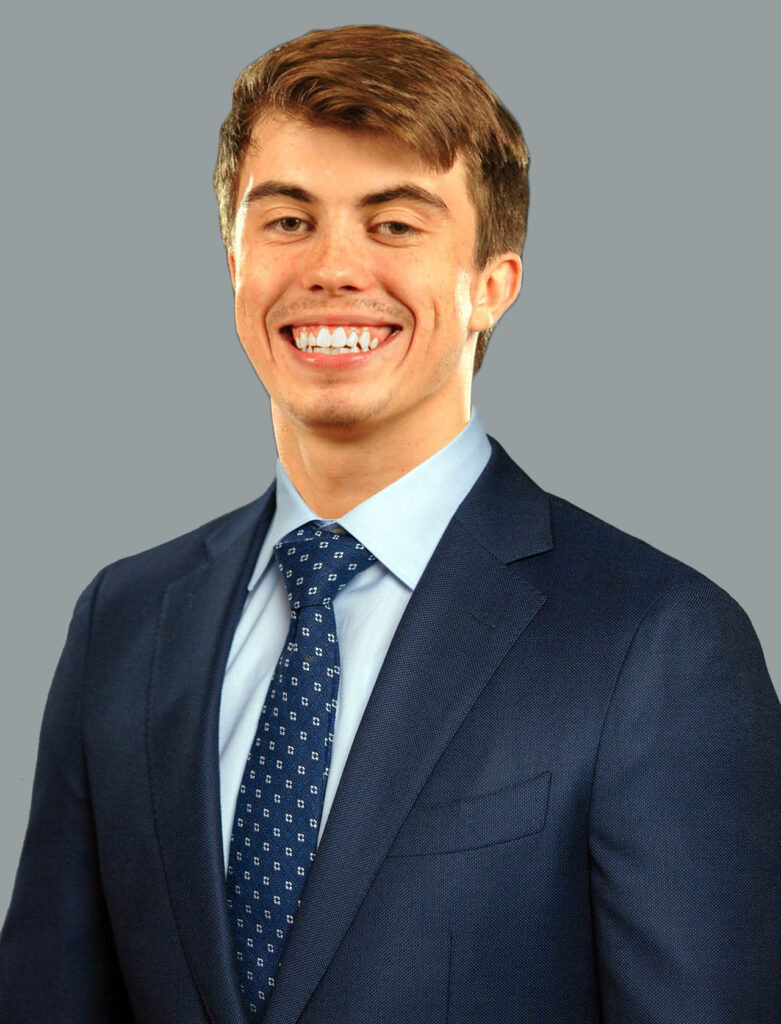 Sam Swinford of Marion is excited to be the newest coach of Falcon Men's Basketball at Southeastern Illinois College. As a graduate of SIC and two-year starter for the Falcons, he understands the long history and tradition that the program has and is excited to lead it in this new era.
"As a former Falcon myself, I know how special this campus can be, both in and out of Deaton Gymnasium," said Swinford. "In basketball, I have found that success is typically a result of the culture that surrounds the team. Between our basketball program's long history and tradition paired with our president Dr. Rice, athletic director Coach Irlbeck, and countless instructors, counselors, and other school staff that want the best for our student athletes, we are set up for success from day one."
Swinford played four years of high school basketball at nearby Marion and then signed with then-coach Dominique Taylor at SIC. Taylor left before the start of his freshman season but he went on to start every game of his two-year career and served as the team captain. He was also selected to play on the Under-19 Team USA National Team that won gold at the United World Games in Austria.
After finishing his career with the Falcons he went on to play at Fontbonne University in St. Louis, where he studied Sports Business Management. While there, he worked with the St. Louis Blues and St. Louis Sports Commission and helped work to bring major sporting events to St. Louis including the Missouri Valley Conference Tournament and first rounds of the National Collegiate Athletic Association (NCAA) Tournament.
He also has experience coaching at the Amateur Athletic Union (AAU) level. After his playing career, Sam transitioned to coaching and helped lead the SI Select to back-to-back AAU International Titles in 2018 and 2019. As the program's co-director, he has helped more than 30 players earn scholarships to play at the next level at the NCAA, National Association of Intercollegiate Athletics, and National Junior College Athletics Association (NJCAA) levels.
He has also served as a lead basketball instructor at the Belleville SportsPlex and Hub Recreation Center in Marion, where he has helped train high school, collegiate, and professional players and lead camps alongside some of the nation's most respected coaches.
He also is the founder and director of AthElite Sports Management, which has quickly grown a reputation as one of the top hosts of basketball tournaments in the Midwest. These events annually attract more than 1,000 youth teams and thousands of players each year.
"We are very excited that Sam will lead SIC Men's Basketball in this new direction," said Athletic Director Jeremy Irlbeck. "Sam will do a great job of scouting and developing local and regional area student athletes who are looking for an opportunity to stay close to home and get a great education. I am looking forward to seeing the new direction of Falcon basketball and seeing more local student athletes compete here in Deaton Gymnasium!"
The revamped team with a new locally-grown coach will focus more on local and regional players who will get to compete against some great teams from across the Midwest.
"Given that Sam was a local recruit from Marion, and the exceptional basketball program they have there, it seems like a natural fit for him to come back to coach SIC's team," said Rice.
Rice went on to say the early tradition of early community college ball was to focus on serving the local region.
"We had some great local players back in the early days at SIC, including Max Plunkett from Eldorado, Carl Shelton from Harrisburg, and Harry Henshaw from Carrier Mills. Bill Patterson, from Galatia, earned All-American status and we retired his jersey," said Rice.
Southeastern Illinois College reinvented and even expanded its athletics offerings not just for cost savings and enrollment increases, but to focus more on local players to provide opportunities for them to continue the games they love, and that includes the new independent men's basketball team to begin next year.
"Our local high school athletes who may not otherwise get a chance to play college ball close to home will now have a new opportunity to do so," said Rice. "It'll be more than just the token or two local kid on a team at most places."
Swinford agreed, "Growing up 20 minutes from SIC, I may be partial, but I feel that there is a ton of talent in this area – talent that wants to work hard and sees basketball as an opportunity to earn an associate degree. Wins and losses are important, but we will find success in the classroom, in the community, and on the graduation stage as well."
###