Ozark Archer Signs with SIC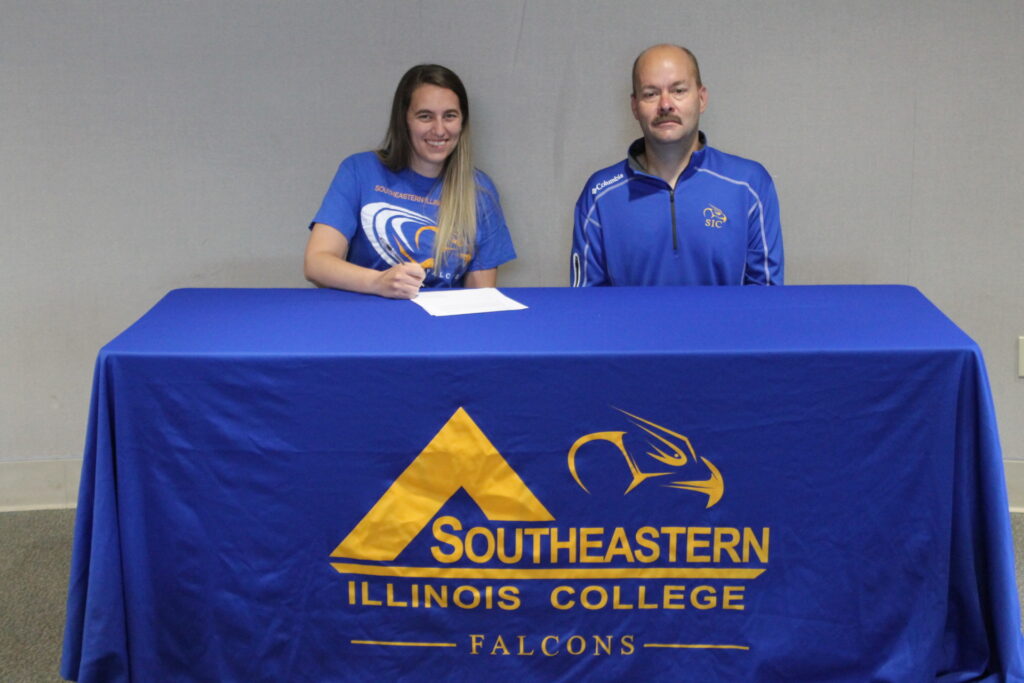 Ashley Poe of Ozark will compete with the Southeastern Illinois College Falcon Archers next year while pursuing an Associate of Arts.
Poe has worked for Deaconess Illinois EMS for the past six years. During that time, she has competed four years in Archery Shooters Association (ASA) and USA archery.
"I look forward to having Ashley on the team. She is a solid shooter and has experience that will be a big benefit to the team," said SIC Archery Coach, Ricky Sauls.
The SIC Archery Team started with a small group of students as a pilot program in 2011. Since that time, the Falcon Archers have won national awards against Division I universities, added an indoor facility and indoor team, and host high school tournaments. The team is a member of USA Archery and ASA Archery. For more information about SIC's Archery team and facilities, visit www.sic.edu/archery or contact ricky.sauls@sic.edu or 618-252-5400, ext. 2248.
###