Pair of Carmi Bulldogs Sign with SIC Basketball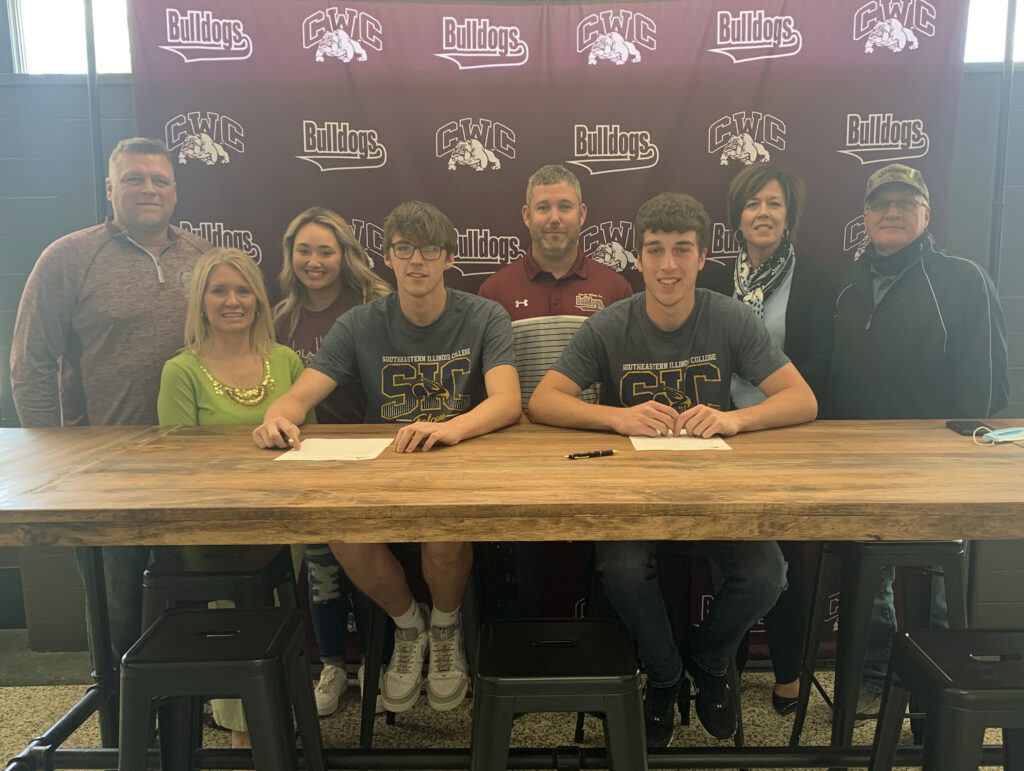 A pair of Carmi-White County Bulldogs have signed to continue their basketball careers in college, and they won't have to travel very far to do so.
Carmi-White County seniors Peyton Edwards and Devin Rankin both recently signed letters of intent to play basketball at Southeastern Illinois College in Harrisburg. They will make the 39-mile trip down Route 1 to school beginning this fall.
The 6-foot-8 Edwards will provide a post presence for the Falcons. He averaged 9.5 points per game, grabbed 8 rebounds a game and blocked 2.5 shots per game as a senior for the Bulldogs this season.
"I'm really excited that Peyton decided to become a Falcon," SIC men's basketball coach Sam Swinford said. "He will bring some size and athleticism to our roster. We are putting an emphasis on recruiting local kids, and when you have someone of Peyton's size in your district, it makes things a lot easier. His best basketball is ahead of him and we are excited to get to work with him."
Edwards will be joined by teammate Devin Rankin, who will join the Falcons after being named first-team all-conference in the Black Diamond. Rankin, 6-foot-3, averaged 12 points, 6.4 rebounds and 1.7 assists per game as a senior this year.
"Devin is someone who really loves the game and really works hard," Swinford said. "He's a gym rat and will bring a high-level shooting ability to our team."
SIC Basketball now competes in the National Club Basketball Association (NCBBA), the fastest growing intercollegiate club basketball league in the U.S.
###