Texan Joins SIC Falcon Archers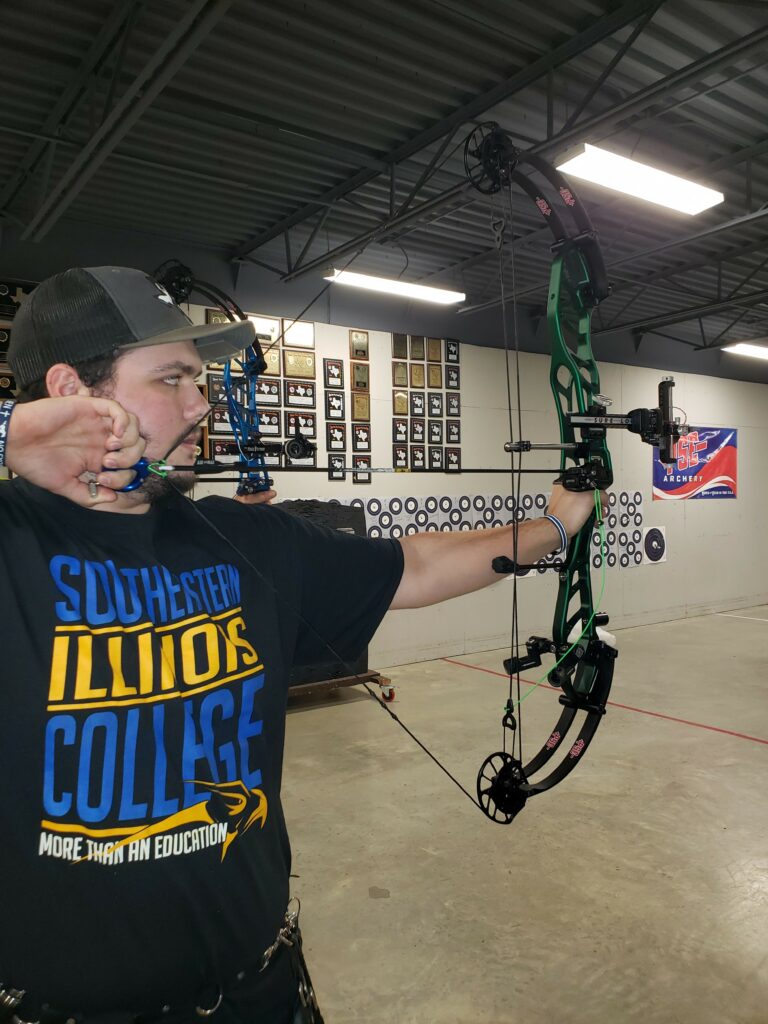 Zach Rebstock of Madisonville, Texas, penned his intent to compete with the Southeastern Illinois College Falcon Archers for the 2021-22 academic year.
Rebstock is a Texas Field Archery Association (TFAA) State Indoor Champion (2020 and 2021), TFAA State Field Championships runner up (2019 and 2020), winner of Shoot Your Way Across Texas (SYWAT) (2020 and 2021), champion of the USA Aggie Invite in 2018 and runner-up in 2019, eighth place finisher in the National Field Archery Association (NFAA) Outdoor Field Nationals in Yankton, South Dakota, 4H Texas State Team Member, ninth overall finisher in the 4H Outdoor National Championships, and USA Regional Elite Development (RED) Team South Member.
SIC head archery coach, Ricky Sauls, says, "Zach is a very accomplished archer and I am excited to get to work with him and have him on the Falcon Archers team. There is no doubt his experience will benefit the team."
Rebstock plans to enter the Outfitter Wildlife Management program at SIC.
The SIC Archery Team started with a small group of students as a pilot program in 2011. Since that time, the Falcon Archers have won national awards against Division I universities, added an indoor facility and indoor team, and host high school tournaments. The team is a member of USA Archery and ASA Archery. For more information about SIC's Archery team and facilities, visit www.sic.edu/archery or contact ricky.sauls@sic.edu or 618-252-5400, ext. 2248.
###