SIC Falcons Archers Welcome Carmi's Howard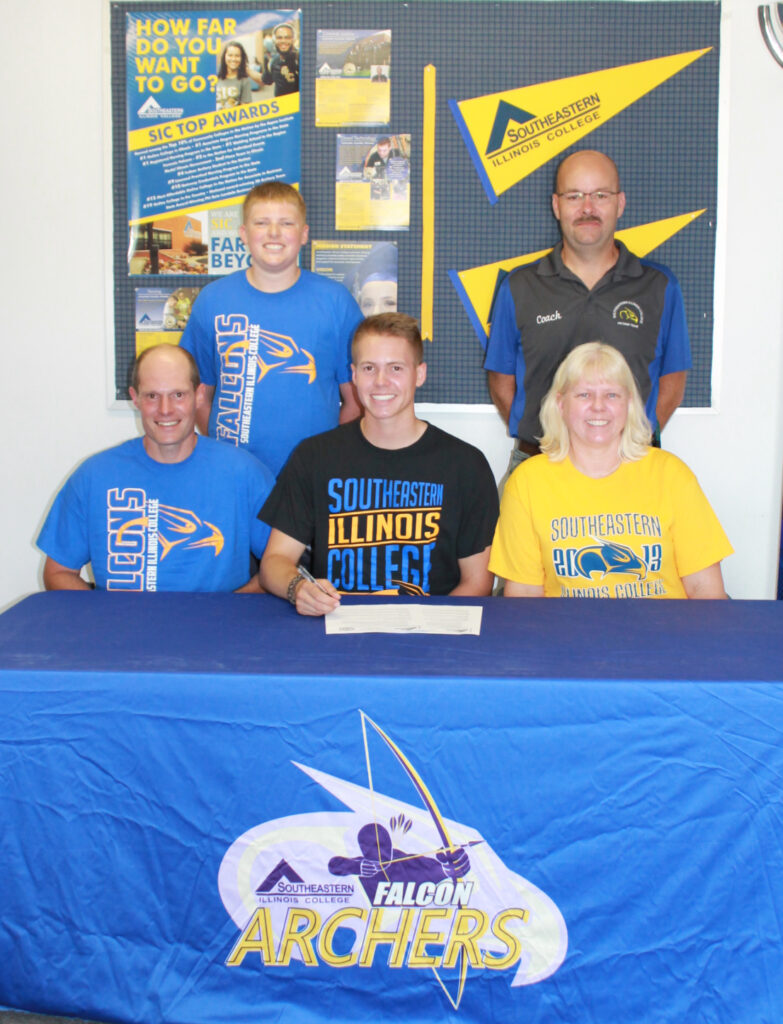 Josh Howard of Carmi has committed to competing with the Southeastern Illinois College Falcon Archers for the 2021-22 season.
Howard is a member of the Illinois National Guard and just completed basic training at Ft. Sill in Oklahoma. After SIC, he plans to transfer to SIU-Carbondale to complete a major in kinesiology. After graduation, he plans to apply for the Illinois State Police.
Head falcon Archery coach, Ricky Sauls, says, "Josh is very disciplined and is always looking to improve. I am confident Josh will be a great asset to the archery team."
Howard says his motto is "never quit."
The SIC Archery Team started with a small group of students as a pilot program in 2011. Since that time, the Falcon Archers have won national awards against Division I universities, added an indoor facility and indoor team, and host high school tournaments. The team is a member of USA Archery and ASA Archery. For more information about SIC's Archery team and facilities, visit www.sic.edu/archery or contact ricky.sauls@sic.edu or 618-252-5400, ext. 2248.
###