Bowling Falcons Open their 2021-22 Season on the Road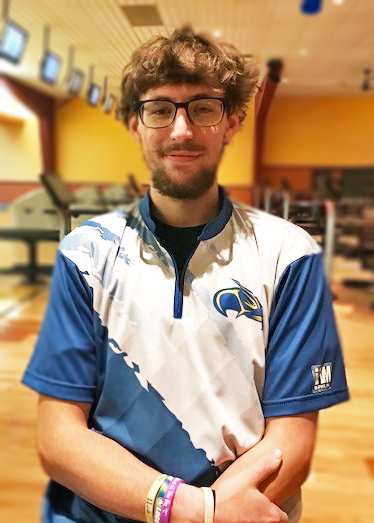 HARRISBURG, Ill. (Oct. 19, 2021) – The Men's and Women's Falcon Bowling teams recently opened their 2021-2022 season on the road in Indianapolis Oct. 16 and 17.
The women's bowling team competed against 30 other colleges and universities in the varsity division and placed 17th overall. "Our ladies gave great effort in their initial outing," says SIC Bowling Coach Doug Cottom. "For several of the players, this was their first experience with collegiate bowling. We look forward to seeing their progression as we move through this season."
The men's bowling team competed against 46 other colleges and universities in the varsity division and placed seventh overall. "I was really impressed with our ability to stay focused on the task at hand," Says Cottom. "Some of our newer players adapted quite well, and we earned some very valuable post season points in this event."
Standout Falcon bowler, sophomore Hunter Jones of Cape Girardeau, Missouri, had an amazing performance at the Indianapolis tournament. He averaged 211 for the six games and placed third overall out of the 225 players. He was also named to the all-tournament team.
"I can't say enough good things about how Hunter performed this past weekend. It was very impressive in how he posted a third-place finish against so many other players," said Cottom.
The Men's and Women's Bowling Falcon teams will return to the lanes Oct. 23-24 in Louisville for two Mid-South Conference Tournaments.
The Falcon Bowling Team has been competing since 2018, besting Division I universities in regional competition as a member of the United States Bowling Congress Collegiate Bowling. Those wishing to learn more about SIC's bowling team can visit www.sic.edu/bowling.