SIC Forensic Falcons Win 2021 Season Opener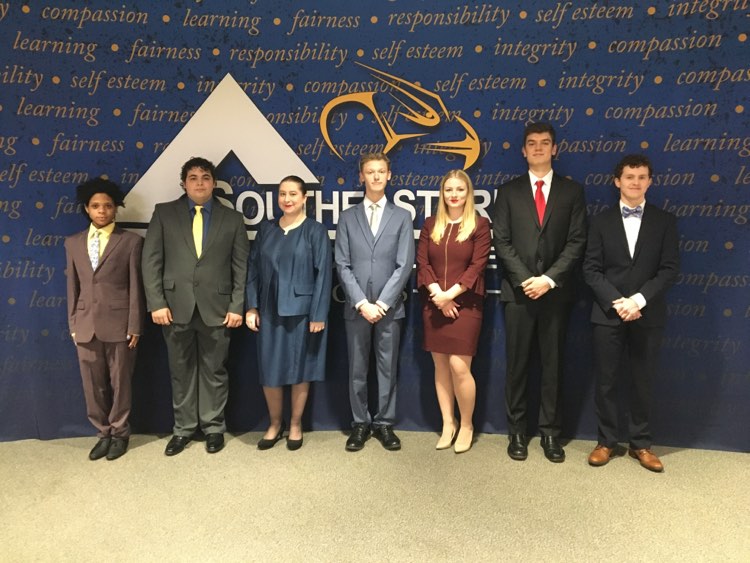 The Southeastern Illinois College Forensic Falcons won their season-opening speech tournament Nov. 13, earning first place in individual events and first in team sweepstakes at the Highland Cougar Classic, hosted by Highland Community College. The tournament included 19 colleges and universities from across the country, including teams from as far away as Texas, Florida, and California.
This year's Cougar Classic was held entirely online. Team members hope to return to face-to-face competition later this year.
The tournament marks the team's first since winning the 2021 Phi Rho Pi National Tournament in April. Most members from the National Champion team graduated in May, and the Falcons have just one returner: Haley Rice, a sophomore from Stonefort. Still, the young squad was well-prepared for competition, as Rice explains: "We gave it our all for the first win of the season. I'm excited to see what the rest of the season holds with such strong competitors."
Director of Forensics Jenny Billman agrees. "Our team has shown that they are hardworking and adaptable in any format. I'm proud of their hard work this weekend."
Each tournament serves as preparation for the 2022 Phi Rho Pi National Tournament, which the Falcons will host. The team is coached by Jenny Billman, John Corum, and Paul Cummins.
Individual results from the tournament are as follows.
Haley Rice (Stonefort) – 1st in informative, 3rd in communication analysis, 5th in persuasion
D'Tre'Veouz Graham (Marion) – 1st in dramatic interpretation (DI), top novice DI, 1st in duo (with partner Trey Murphy), top novice in duo
Landon Gates (Harrisburg) – 1st in novice IPDA speaker awards, 2nd in informative, top novice in informative, 5th in impromptu, top novice in impromptu
Trey Murphy (Benton) — 1st in Duo (with partner D'Tre'Veouz Graham), top novice in duo
Isaiah Francis (Marion) – 2nd IPDA speaker awards (novice), 2nd IPDA (novice), 3rd in speech to entertain
Kellen Colson (Marion) – 4th in dramatic interpretation, 4th duo interpretation (with partner Ian Meshew), 4th in persuasion
Ian Meshew (Harrisburg) – 4th duo interpretation (with partner Kellen Colson)
Other team members include Omari Jackson (Mt. Vernon), Jenkin Naas (Harrisburg), and Noah Devous (Harrisburg).
###