SIC Volleyball Signs Goreville Recruit for Fall 2022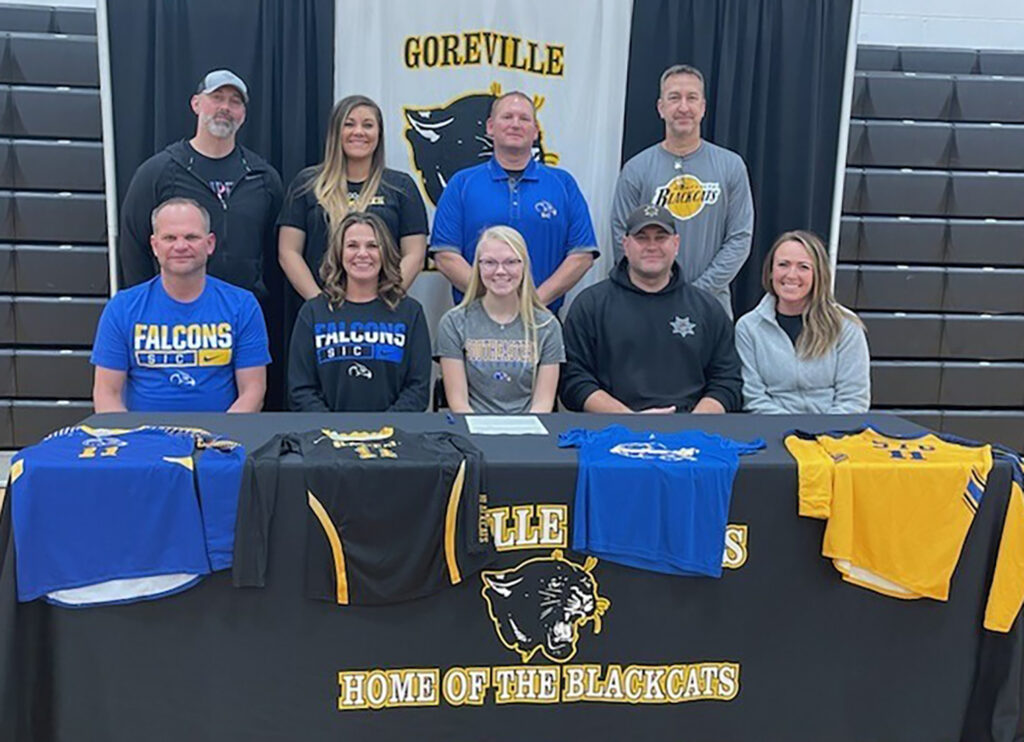 The Southeastern Illinois College volleyball team has added a setter for fall 2022. Kyleigh Massey of Goreville joins the team as the newest recruit.
"I am excited to be continuing my volleyball career at the next level under Coach Watts at SIC," said Massey. "I really like Coach Watts' ideas of it not just being about a volleyball team, that it's a family and learning and growing into a successful young adult. I also love the idea of being the building blocks at the beginning of the SIC volleyball program. I can't wait to start this next chapter. Go Falcons!"
SIC head coach Jonathan Watts said of Massey, "She is very athletic on the court and is able to put the ball where her hitters need it to be successful. She has a great service percentage and is able to pick up service points. She helped lead her high school team to achieve a 21-7 record and is a great leader on the floor."
The Falcons play division II volleyball in the National Junior College Athletic Association. To be considered for the team, visit www.sic.edu/recruitme and fill out the brief form or contact Coach Jon Watts at Jon.watts@sic.edu or 618-922-4102. Scholarships may be available to those who qualify.
###