Forensic Falcons Win Individual Titles at College of DuPage Tournament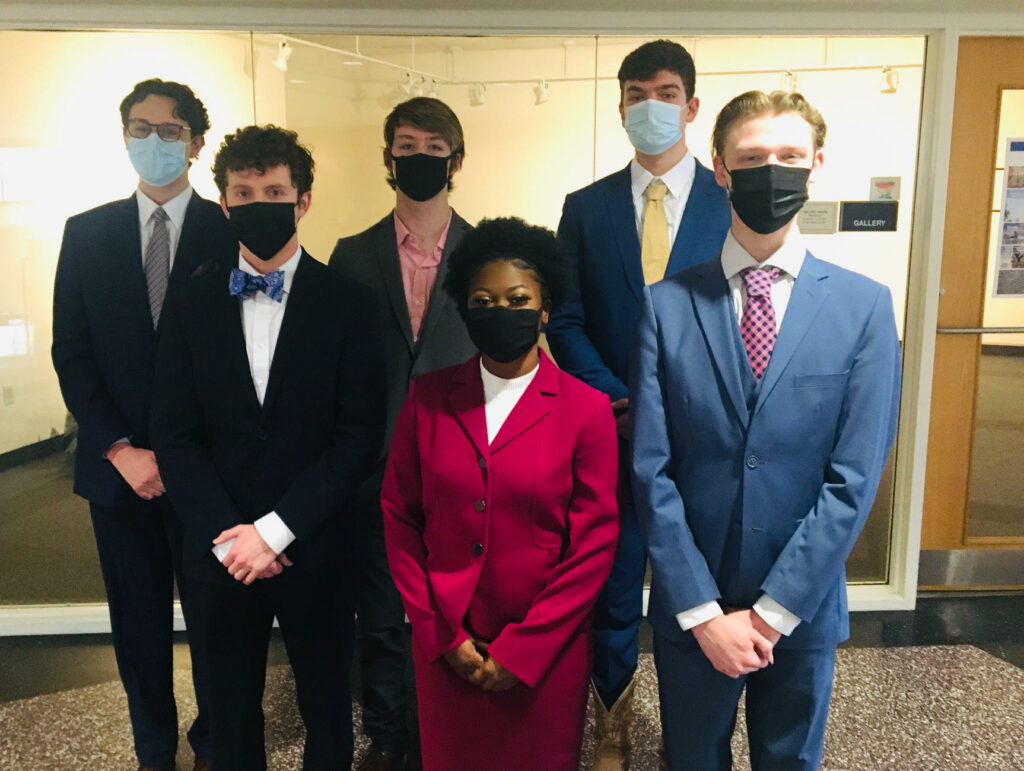 After facing off against 18 colleges and universities from as far away as California and Alabama, SIC's Forensic Falcons earned several individual titles this weekend at the College of DuPage "Frank-ly Speaking" Tournament. As a team, the Falcons finished 2nd place overall in the community college division and third in the open division.
Sophomore Landon Gates earned special distinction as both the top debate speaker and the top individual events speaker at the tournament. Gates was also named tournament champion in informative speaking with his presentation about humanoid robots.
The COD tournament marked the team's fourth competition of the season. Marion sophomore Isaiah Francis notes, "This tournament was very fun. The team is definitely getting in the groove. Now it's just about mastering things and being the best we can be."
Director of Forensics Jenny Billman explains that the team worked hard to win. "I'm proud of our students. They work hard and support each other. I have the best time working with them and watching them succeed."
Each competition builds to the national tournament in St. Louis, hosted by Southeastern Illinois College. The team is coached by Jenny Billman, John Corum, and Paul Cummins.
Individual results from the tournament are as follows.
Landon Gates (Harrisburg) – Top speaker in IPDA debate, top speaker in open individual events sweepstakes, top speaker in community college individual events sweepstakes, tournament champion in informative speaking, silver in IPDA debate, 5th in open extemporaneous speaking, 5th in open impromptu speaking.
Omari Jackson (Mt. Vernon) – Tournament champion in program oral interpretation, 2nd in community college prose, 6th in open poetry interpretation.
Isaiah Francis (Marion) – Gold in community college IPDA debate, 3rd in open impromptu speaking, 7th in open speech to entertain.
Jenkin Naas (Harrisburg) – 4th in open dramatic interpretation.
Trey Murphy (Benton) – 3rd in community college prose.
###