Bright Star Musical Brings Bluegrass to SIC Theatre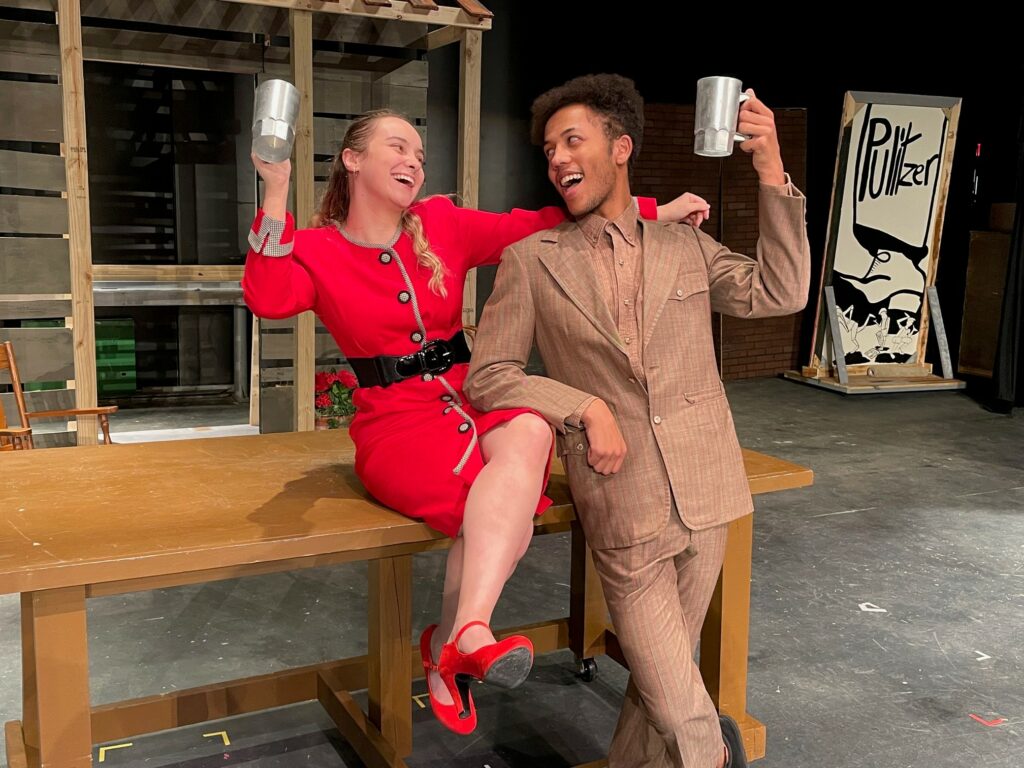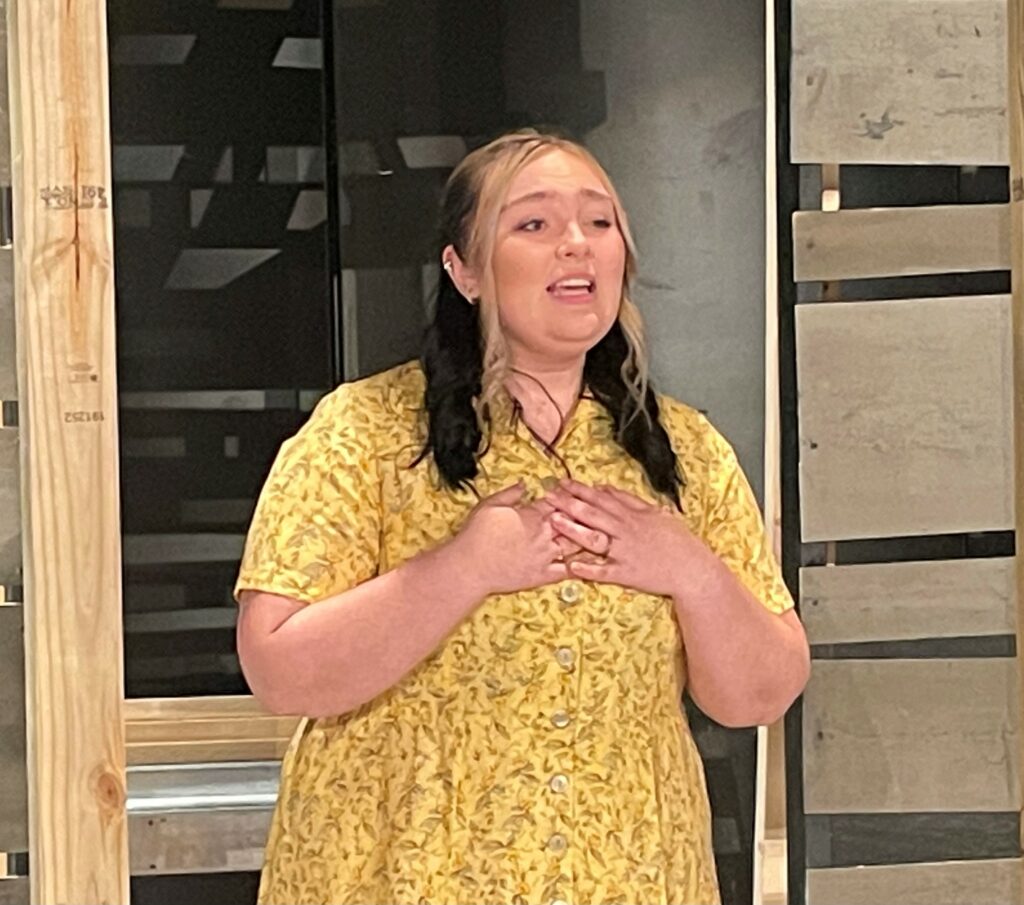 The Southeastern Illinois College Theatre presents the first live musical of the year Saturday, Feb. 12 at 7 p.m. and Sunday, Feb. 13 at 2 p.m. in the George T. Dennis Visual & Performing Arts Center.
Bright Star is inspired by a true story and features the Tony®-nominated score by Steve Martin and Edie Brickell. It tells the sweeping tale of love and redemption set against the rich backdrop of the American South in the 1920s and '40s. When literary editor Alice Murphy (played by Harrisburg's Ravyn Gauch) meets a young soldier just home from World War II (Billy – played by Harrisburg's Ryan Wilson), he awakens her longing for the child she once lost. Haunted by their unique connection, Alice sets out on a journey to understand her past – and what she finds has the power to transform both of their lives.
"This show tells a beautiful story packed with content," said theatre instructor Gareth York. "The music is unique for a musical – having a Bluegrass sound – creating beautiful melodies. It includes moving characters and has some really dark tones, so I would consider it a PG-13 show."
The show includes actors from Harrisburg, Marion, Carmi, Ridgway, Carbondale, Crossville, Equality, and Golconda.
"My favorite part of this show is diving into the emotions of the characters," said Gauch, who plays Alice. "The audience will really connect to these characters and what they are going through."
Bailey Warner of Harrisburg says she enjoys the energy that happens onstage as the cast blends really well together. Warner plays Lucy Grant in the show.
Bentley Linch, who plays Daryl Ames in the show (also from Harrisburg) added, "I love how this cast just gels when we run a scene, and I think it will keep the audience entertained."
York is directing the show, and Hannah Drake is the music director. Costume design is by Janet Hart, and John Hart of Hart's Music in Harrisburg provides sound equipment. Lighting design is by Rend Lake College's Jaron Hubbard, and the spotlight operator will be Heather McDonald.
Tickets for Bright Star are $10 for adults and $8 for students, staff and seniors. Tickets may be purchased at the door or in advance by calling 618-252-5400, ext. 2486 or 618-841-4649 or by emailing boxoffice@sic.edu.
SIC has another musical set for the Allan G. Kimball Stage at SIC April 22-24: Cinderella.
###