Falcons sweep weekend trip through Kentucky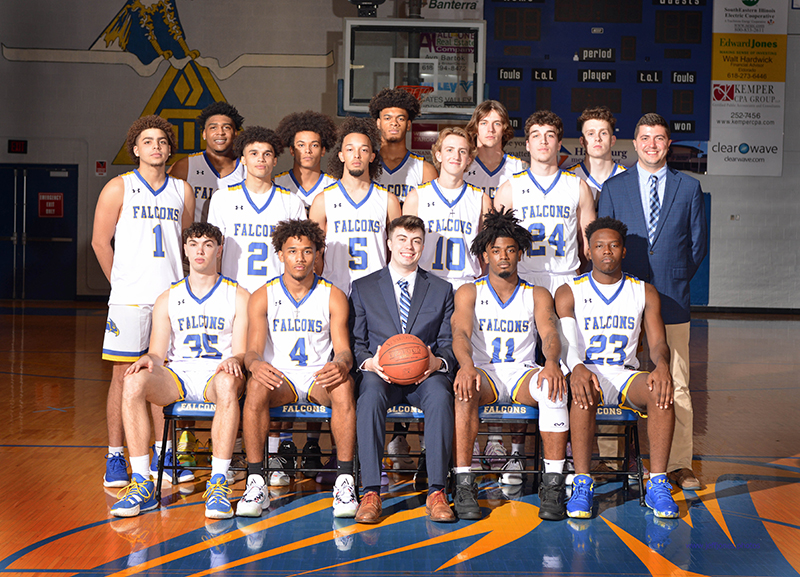 The Southeastern Illinois College men's basketball team completed a weekend sweep through Kentucky Monday night with a 92-82 win over Midway University.
The Falcons trailed at halftime but mounted a huge second-half effort behind the strength of freshman Kevon Williams (New Madrid, Missouri), who had most all of his 15 points and 10 rebounds after halftime.
Freshman Marco Burse (Annapolis, Missouri) was also big in the second half with 14 points and 11 rebounds. Freshman guard Devon Rankin of Carmi hit three big 3-pointers on his way to 17 points. Freshman guard Brandon Anthony of Herrin was steady with a team-high 21 points. Freshman guard Noah Curry of Henderson, Kentucky added 11 points and five assists and freshman Amir Spann of Mt. Vernon had nine points and 12 rebounds.
SIC was coming off a 98-80 win at Lindsey Wilson Sunday afternoon. The Falcons were in control throughout the game and led by as many as 24 points multiple times before holding off a late Lindsey Wilson rally.
Anthony led the way with 27 points, while Williams had 20, Curry had 11 and Spann finished with 10. Burse, Rankin and Kaleb Ramer (Golconda, Illinois) all added six, while freshman Bryce Simpson (St. Louis, Missouri) had four points and 12 rebounds.
The Falcons, who are coached by first-year head coach Sam Swinford, have now won nine games on the season.
###