SIC's Model Illinois Government Wins Top Honors at State Competition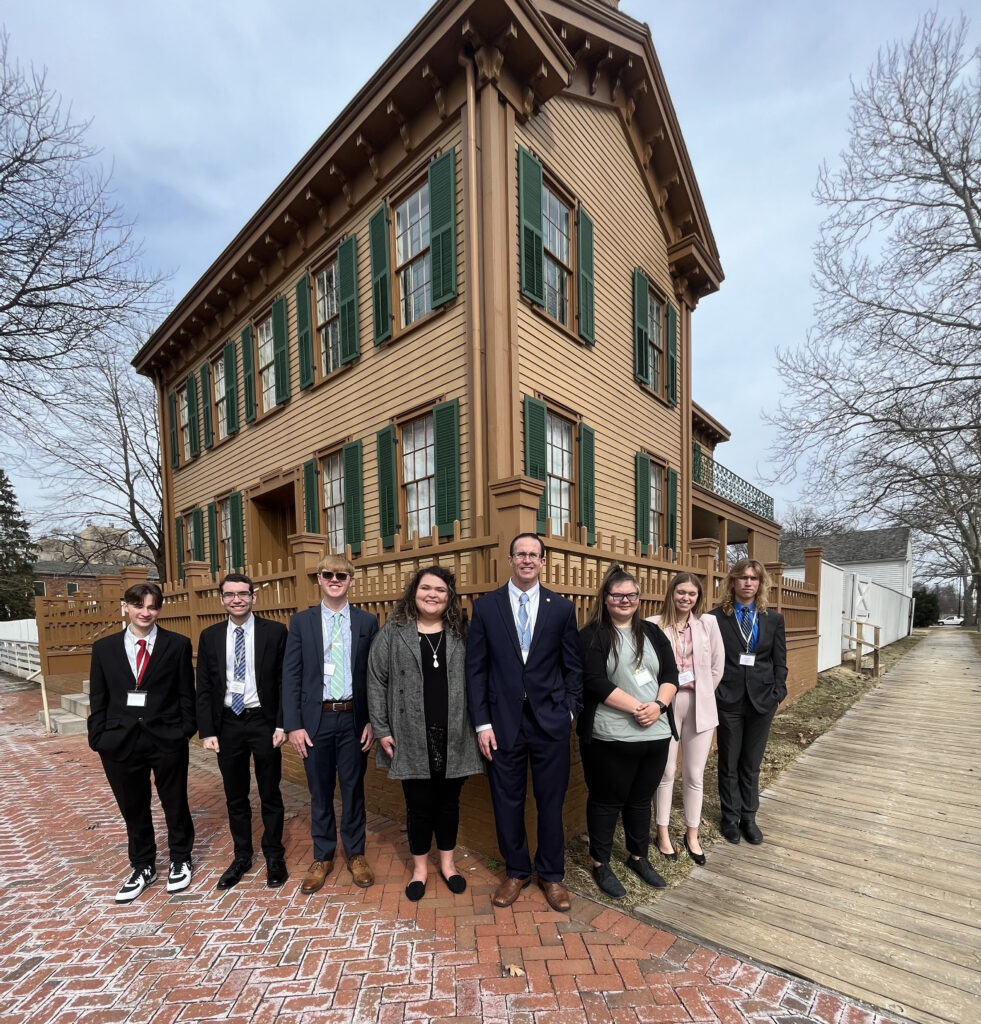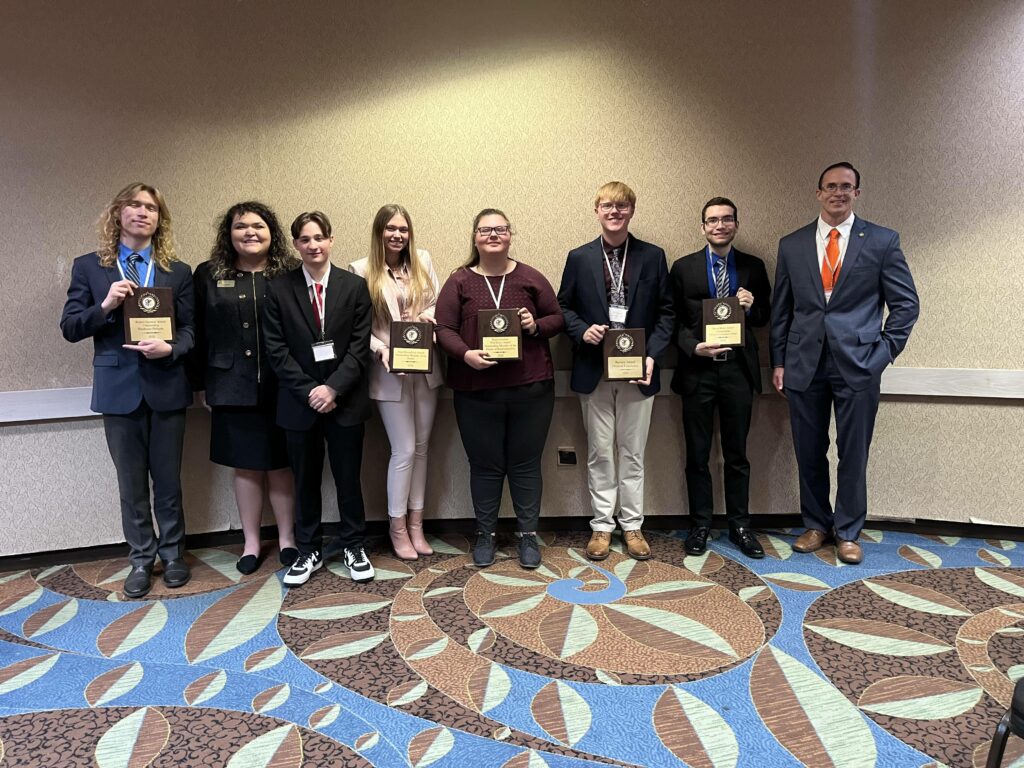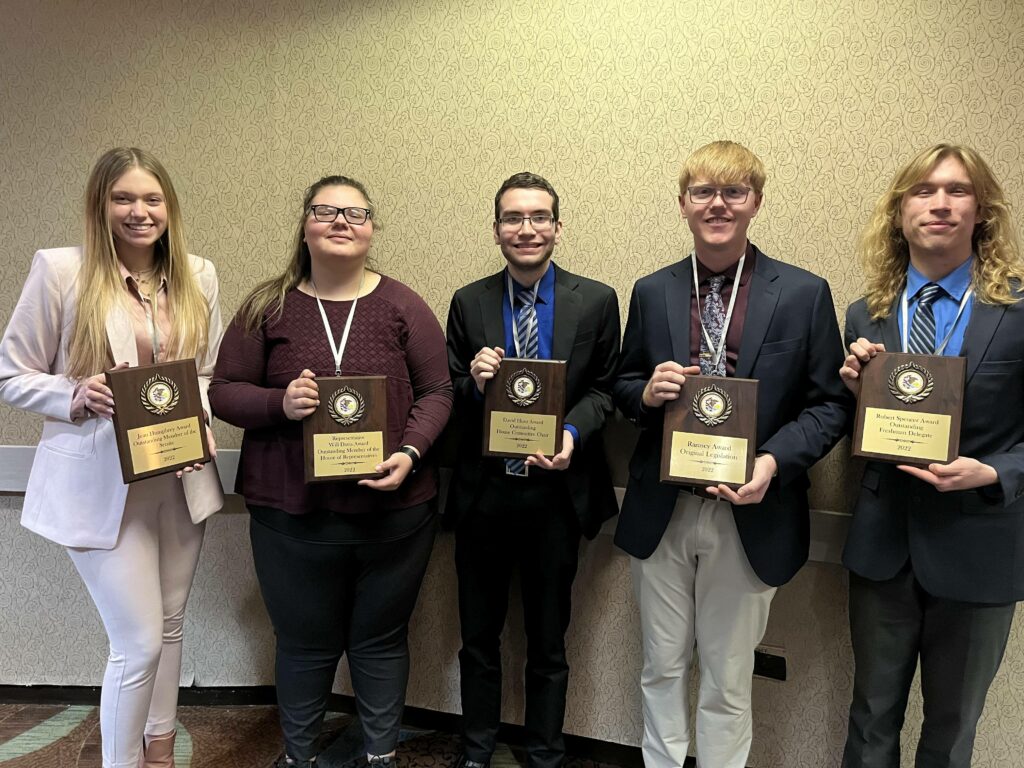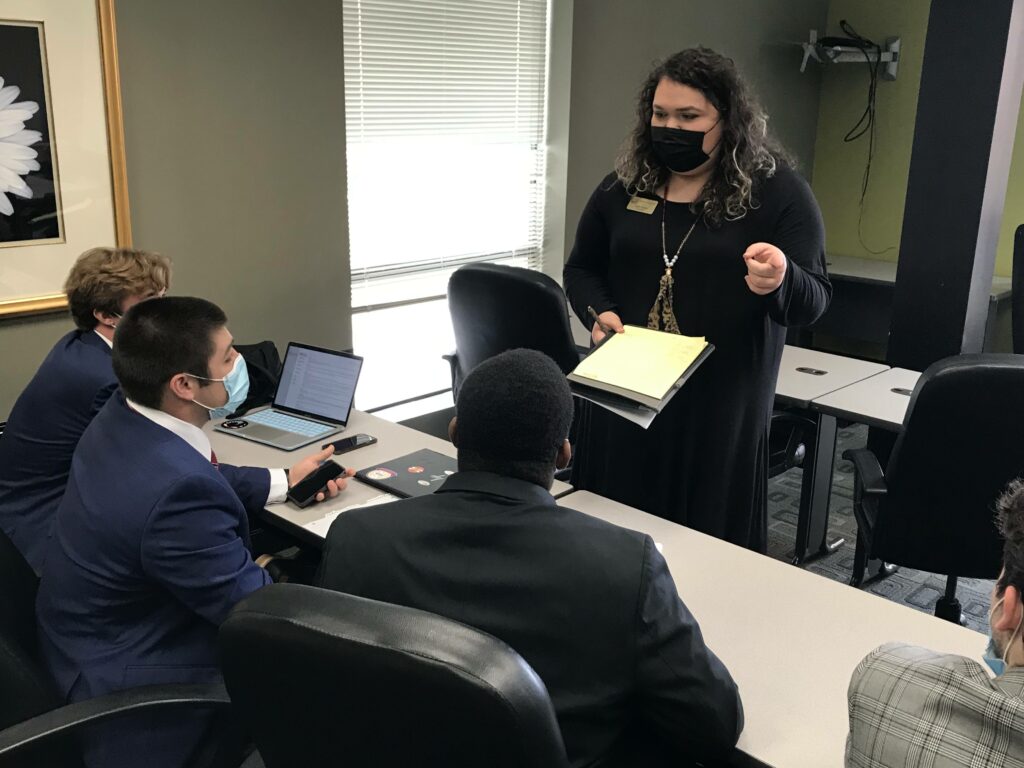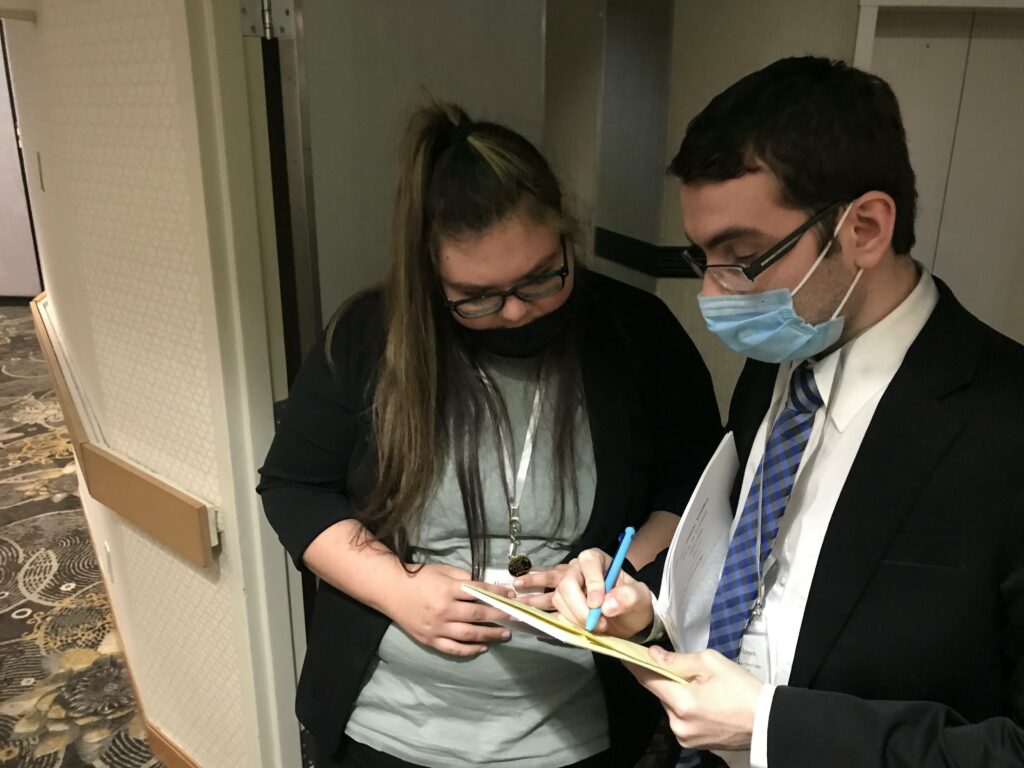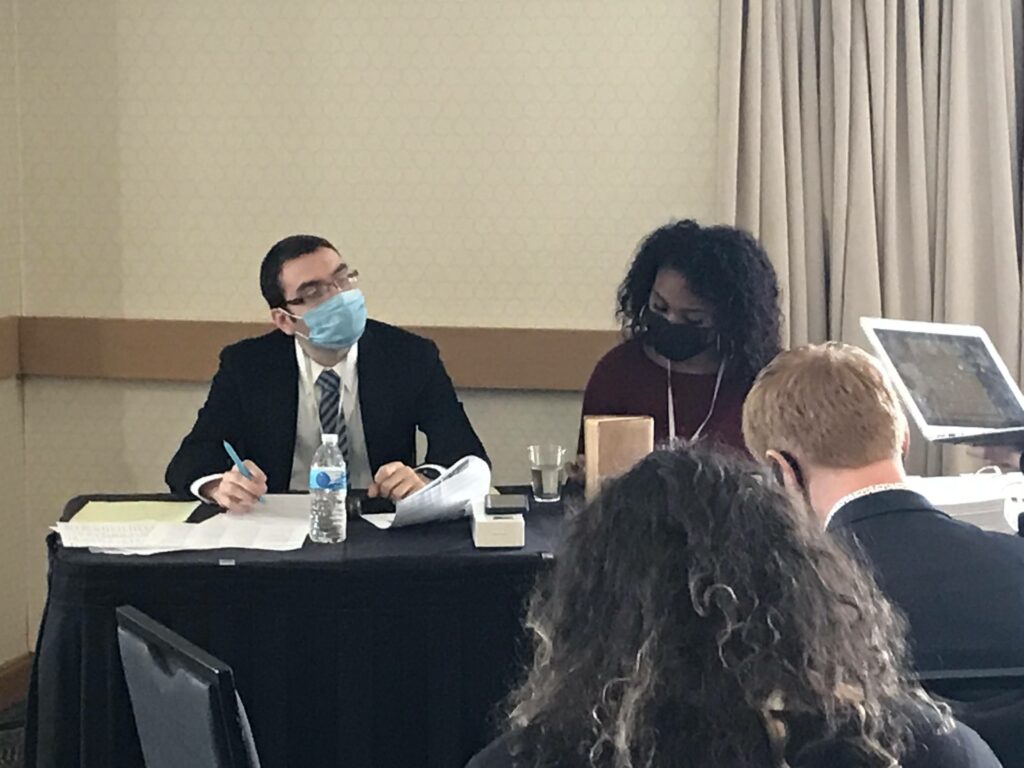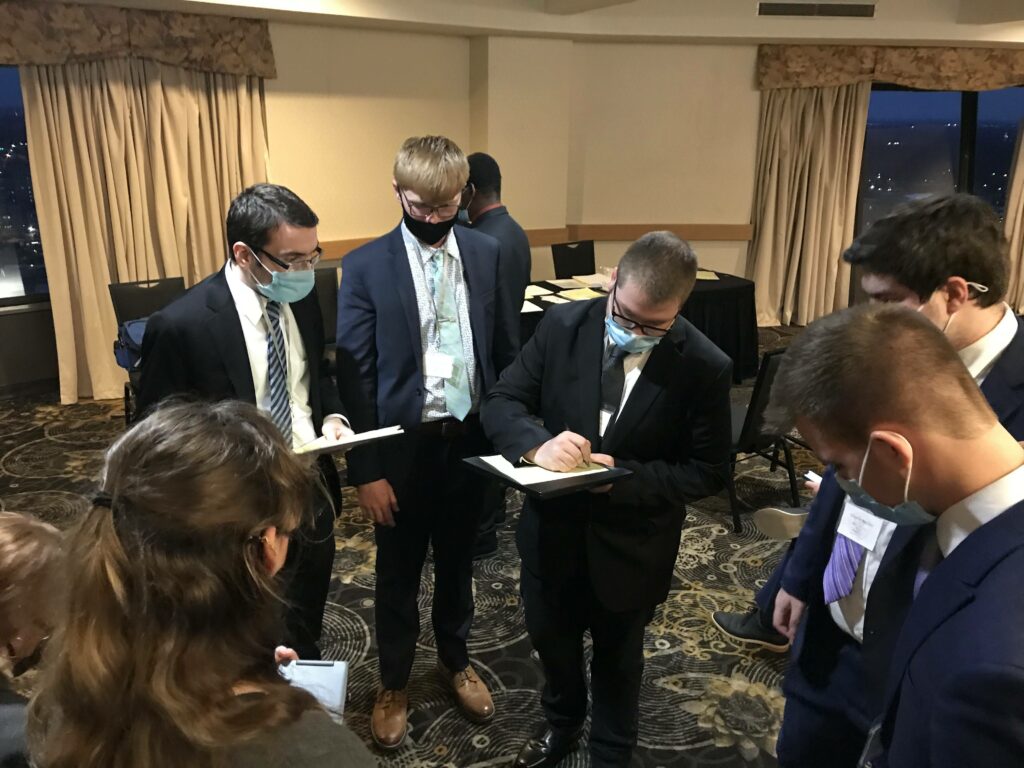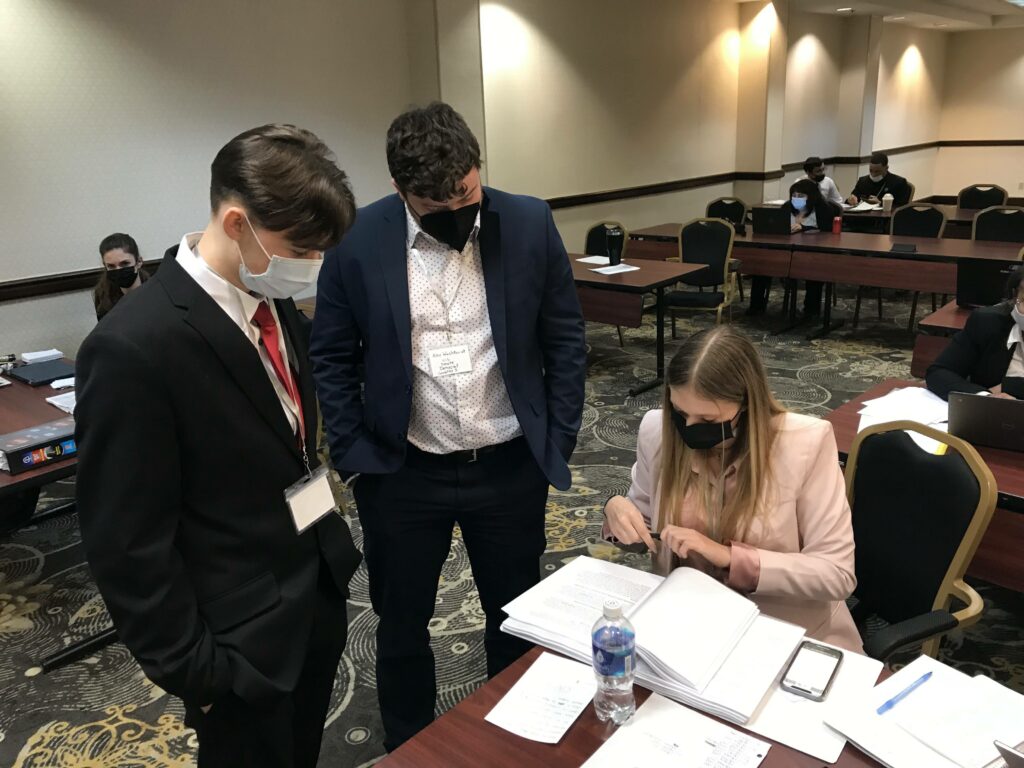 While college students across the country headed to tropical locations, students at Southeastern Illinois College spent their Spring Break debating legislation and collecting awards and accolades in Springfield at the Model Illinois Government (MIG) simulation.
MIG is a legislative simulation and moot court competition with students filling roles of legislator, lobbyist, journalist, attorney, judge, and party leadership positions.
For the fourth consecutive year, SIC lead all schools in total points and was once again named a finalist for the "Outstanding Large Delegation Award"—the highest honor bestowed on a delegation of seven or higher.
MIG rules prohibit any team from winning consecutive delegation awards. (SIC won the Outstanding Large Delegation Award last year and was ineligible this year.)
The team also led all schools in floor leadership positions (6), major awards (5), and controlled the House Republican, House Democratic, and Senate Democratic caucuses.
SIC has established itself as one of the top programs in the state despite being the smallest school at the simulation.
"I actually view our size as a competitive advantage" said SIC advisor and political science professor Matt Lees. "Given our small class sizes, I am not teaching in a large lecture hall. I know my students and can more easily identify those who will do well at competition."
That formula appeared to have worked especially well this year.
SIC received five major awards including Outstanding Member of the House (Aleece McLeod), Outstanding Person in the Senate (Jillian Womack), Outstanding Original Legislation (Alexander O'Daniel), Outstanding First Year Delegate in the House (Oliver Abell), and Outstanding House Committee Chair (Jacob Lemon.)
The delegation, secured two committee chair (Abell and Lemon) and two committee spokesperson positions (Jaxson Berry and O'Daniel), two students were elected floor whip (Abell and Lemon), House Majority and Minority Leaders (McLeod and O'Daniel) and Senate Majority Leader (Womack), in addition to the Assistant Majority Leader position in the Senate (Berry.)  Callie Oxford also was elected to the office of Comptroller.
Returning delegates included Head Delegate Jacob Lemon of Golconda, Callie Oxford of Harrisburg, Alex O'Daniel of Carmi, and Aleece McLeod of Shawneetown.
First year delegates were Oliver Abell of Ridgway, and Jaxson Berry and Jillian Womack both of Eldorado.
Second year delegate Alex O'Daniel crafted his own original legislation, and successfully guided it from committee all the way to the Governor's desk where it was signed into law. The bill was entitled. "The Restore Illinois Rights Act."
O'Daniel's bill was a criminal justice reform measure with a conservative twist. It allowed Illinois residents with non-violent felony convictions to regain their 2nd Amendment rights within five years.
"In Illinois, a convicted felon's right to vote is automatically restored once all prison sentences and parole are completed, whereas their 2nd amendment rights are not," said O'Daniel. His bill was later named Outstanding Original Legislation.
First Year delegate Oliver Abell unexpectedly found himself in the role of Committee Chair while also securing a floor whip position. He was later named Outstanding First Year delegate for his efforts.
Another first year Delegate, Jillian Womack, led the entire Democratic Caucus in the Senate while second year students Aleece McLeod and Alex O'Daniel led the Democratic and Republican Caucuses in the House.
This represented the first time in school history that SIC controlled three out of the four leadership positions in the General Assembly.
Head delegate Jacob Lemon led this record-breaking group. Lemon was named Outstanding House Committee Chair giving SIC its fifth major award. "MIG has changed my life in so many ways" said Lemon, "I would not be where I am today without this organization."
Senior delegate Callie Oxford added, "We virtually swept both leadership and awards.  This was an amazing year for SIC."
###