SIC Softball Signs Mascoutah Pitcher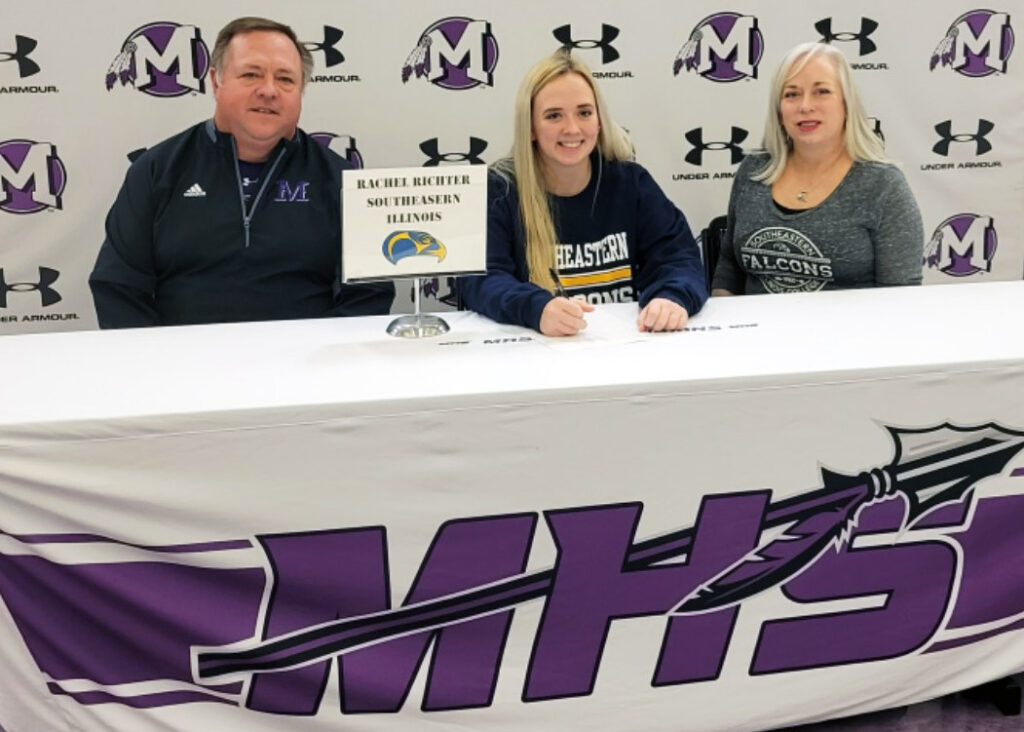 Rachel Richter has signed her letter of intent to play with the Southeastern Illinois College Softball Team for the 2022-2023 season.
Richter has played for the Mascoutah High School softball Indians softball team all four years of her high school career. She also plays on the Bluff City Elite travel softball team. With all her experience, Richter will be a great addition to the SIC Lady Falcons softball team.
"I am glad to sign Rachel, as she will bring more depth to our pitching staff for the upcoming year," said Maggie Calcaterra, SIC's Head Softball Coach. "I foresee her keeping hitters off-balance while covering a lot of our innings. Additionally, Rachel can hit for herself and plays first base as well."
While playing at SIC, Richter will be taking pre-requisite classes in pursuit of a nursing degree.
Southeastern's softball team is an NJCAA Division I team. For more information, contact Maggie Calcaterra at 618-252-5400 ext. 2212 or m.calcaterra@sic.edu.