SIC Theatre Presents Cinderella SIC April 22-24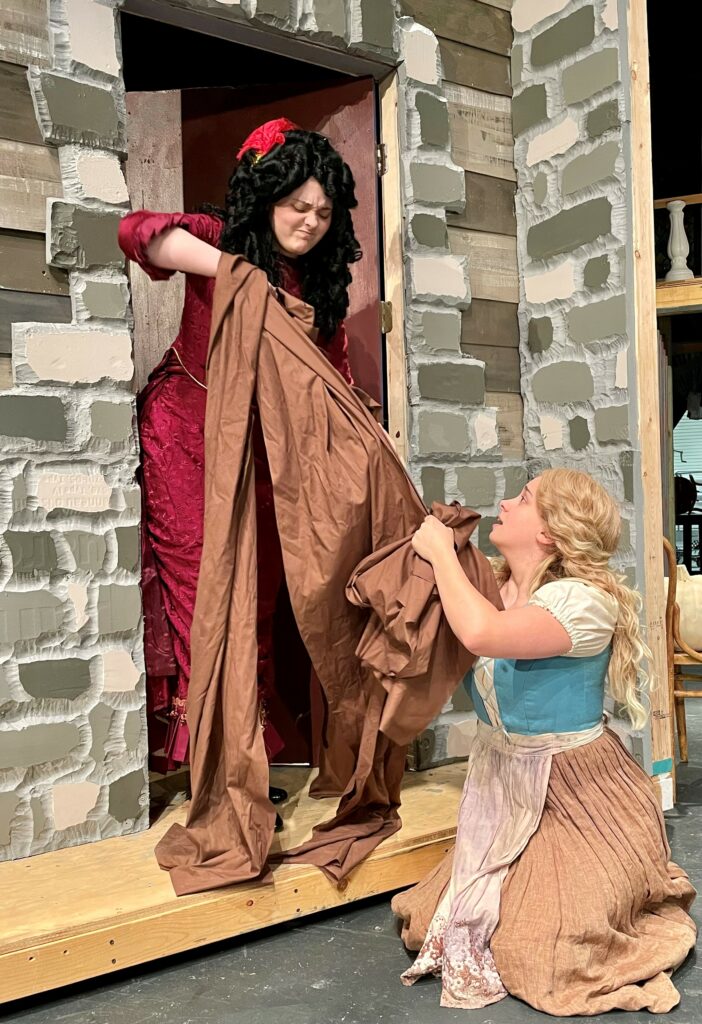 The Rogers & Hammerstein Broadway version of Cinderella is coming to the Southeastern Illinois College Theatre's Allan G. Kimball Stage later this month.
The show includes actors from Harrisburg, Galatia, Herod, Marion, Mt. Vernon, Benton, Crossville, and Equality.
"I am so excited to be directing this show," said theatre instructor Gareth York. "In the latest reinterpretation of this classic tale, we see all our favorite characters with a few new additions. The cast for the show has worked really hard to bring these characters to life. I'm pleased to be working with such a talented group of actors. This show will appeal to audiences of all ages."
Cinderella is played by Bailey Warner from Harrisburg. When asked about her role, she said, "[This show] is really funny and brings a lighthearted flair to a very serious story. Cinderella is in a super crappy situation and she makes the absolute best out of it. There's this one song I sing, In My Own Little Corner, and it's just this very sweet, private, sentimental moment with Cinderella, and it has some funny parts in it where I get to truly show how I take my mind out of my bad situation and put myself into a better one, and just how I help myself [as Cinderella] survive it."
Music instructor Cory Garmane is directing the music for the show. "It is such a pleasure to be preparing for a show again!" he said. "I have had such a fun time working with the students and preparing them for our spring show. We have some of the most talented and hardworking students around.
"Our audience is going to be in for quite a treat. While this may be Rodgers and Hammerstein's Cinderella, this is a newer adaptation. The musical features fan favorites like, A Lovely Night, Do I Love You Because You're Beautiful, and Stepsister's Lament, but has new songs, too." Garmane explains.
Costume design for Cinderella is by Janet Hart, and John Hart of Hart's Music in Harrisburg will provide sound equipment. The spotlight operator will be Heather McDonald, and the stage manager for Cinderella is Callie Smith.
Cinderella will be in the George T. Dennis Visual & Performing Arts Center Theatre April 22 and 23 at 7 p.m. and April 24 at 2 p.m. Reserved seating for Cinderella is $10 for adults and $8 for students, staff and seniors. Tickets may be purchased in advance by calling 618-252-5400, ext. 2486 or 618-841-4649 or emailing boxoffice@sic.edu.
###