SIC Forensic Falcons Earn Team Gold at Nationals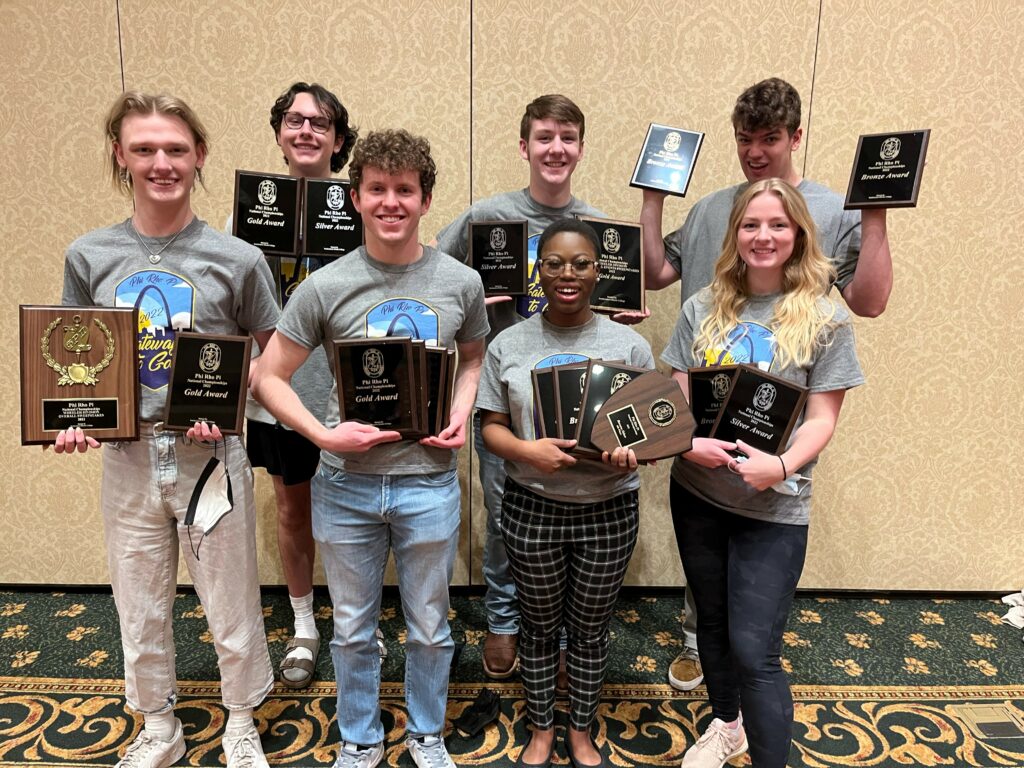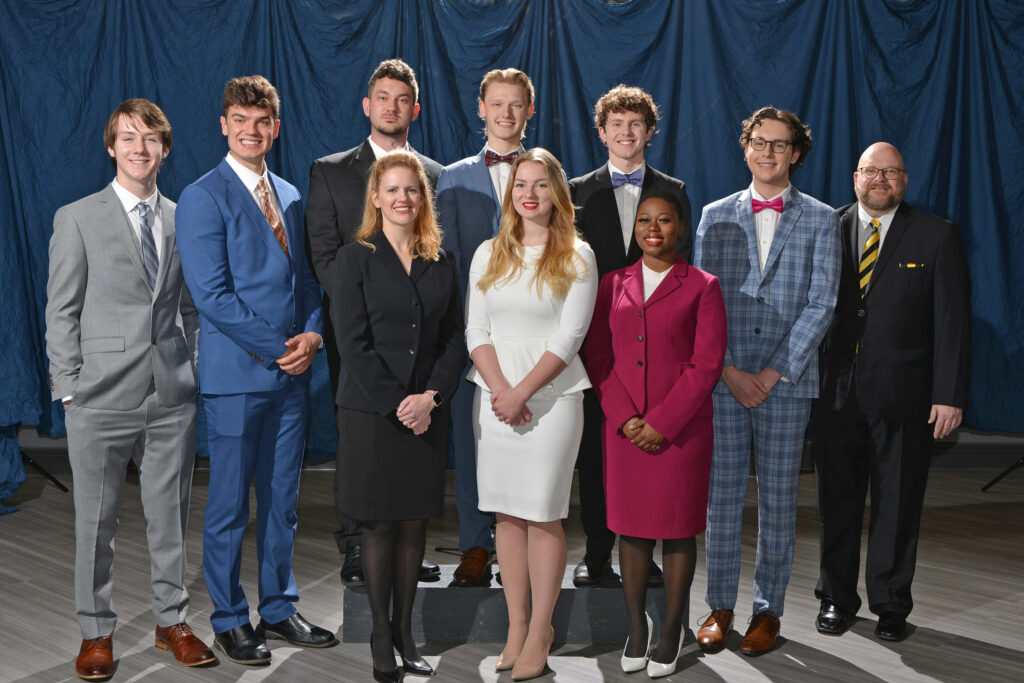 Southeastern Illinois College's Forensic Falcons placed first in middle school (Wheeler) division at the 2022 Phi Rho Pi National Tournament in St. Charles, Missouri. The team ended the season with a gold in overall team competition, a gold in team individual events competition, and a silver in team debate competition.
SIC also served as tournament hosts for the event, dubbed the "Gateway to Gold" nationals. This was the first time SIC hosted Phi Rho Pi Nationals since 1992.
"I am thrilled with the performance of this team," noted Director of Forensics Jenny Billman. "They worked hard, and they realized their potential."
Billman's fellow coaches, John Corum and Paul Cummins, agreed. "I am proud of them and who they've become this year," noted Cummins.
The 2022 national tournament marks the end of the Falcons' 2021-22 season, which also included both a state and regional championship. SIC's Forensic Falcons have a long history of success, placing first in overall national competition in 1986, 2005, and 2021.
Individual results from the tournament are as follows.
Omari Jackson (Mt. Vernon) – Gold in poetry interpretation, gold in speech to entertain, bronze in program oral interpretation, 4th in overall individual competition
Landon Gates (Harrisburg) –Gold in informative speaking, bronze in impromptu speaking, bronze in IPDA debate, 3rd in individual IPDA speaker points
Haley Rice (Stonefort) –Silver in informative speaking, bronze in communication analysis
Isaiah Francis (Marion) – Bronze in extemporaneous speaking, bronze in IPDA debate
Noah DeVous (Equality) – Silver in informative speaking
Trey Murphy (Benton) – Gold in duo interpretation (with partner Jenkin Naas)
Jenkin Naas (Harrisburg) – Gold in duo interpretation (with partner Trey Murphy)
The Southeastern Illinois College speech team began in 1970 under coaches Gary Allan and the late George Dennis. The team hit the top 10 nationally in the late 1970's and has placed in the top five community colleges nationwide nearly 40 times, with hundreds of individual championships. For more information, visit sic.edu/ForensicFalcons or join them on social media: facebook.com/ForensicFalcons.
###