Harrisburg's Quisenberry Joins SIC Theatre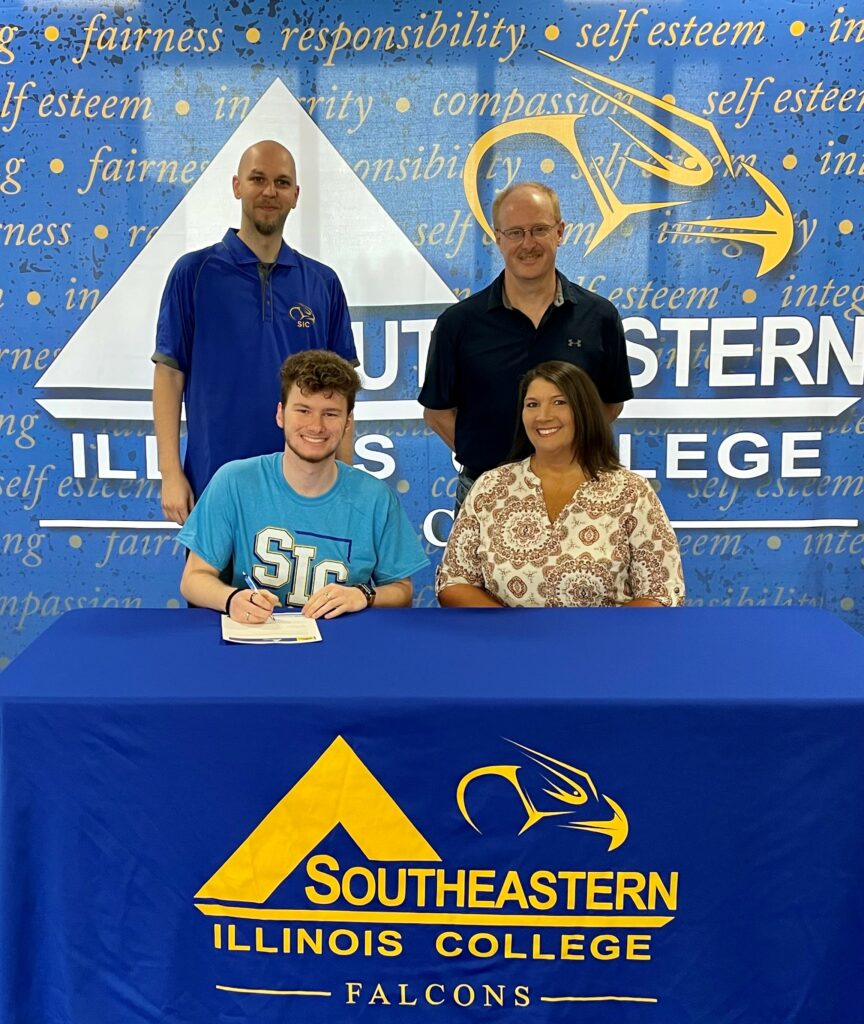 Mitchell Quisenberry of Harrisburg will be seen on the Allan G. Kimball Stage at Southeastern Illinois College this fall.
Quisenberry has been acting since fifth grade, but "really got into it" in 8th grade. He has been in more than 10 shows thus far.
When asked about his favorite shows, he said, "I played Andrew Carnes in Oklahoma during COVID, which turned out cool because we had it at the fairgrounds, built a stage, and had a real horse and carriage."
A couple of his other favorite roles at Harrisburg High School include Pulitzer in Newsies and Maurice in Beauty and the Beast. Quisenberry also participated in soccer, band, and the music club in high school and is a member of the National Honor Society. He took dual credit classes at SIC in high school and graduated with honors from HHS.
When asked about his choice of college, he said, "SIC is close to home, and I got a good scholarship."
Quisenberry receives a talent scholarship with his commitment to perform. He will be a pre-medicine major and plans to have a chiropractic career.
Gareth York, SIC Theatre instructor said, "Mitchell is very talented and I'm excited to have him join the theatre program. I know from seeing him on stage that he is a hard worker and will work well with our returning students, having been in shows with some of them before."
Quisenberry will also be performing in the upcoming Jr. Falcon Productions' Chicago, the teen edition June 23 and 24 at 7 p.m. and June 26 at 2 p.m. at SIC.
The SIC Theatre in the George T. Dennis Visual & Performing Arts Center seats 450 people and produces four student shows throughout the year, plus two Junior Falcon Productions shows for children and high school students in the summer. Those interested in talent scholarships to attend SIC or more information can contact gareth.york@sic.edu or call 618-252-5400, ext. 2485.
###