Hamilton County Student Joins SIC's Falcon Archers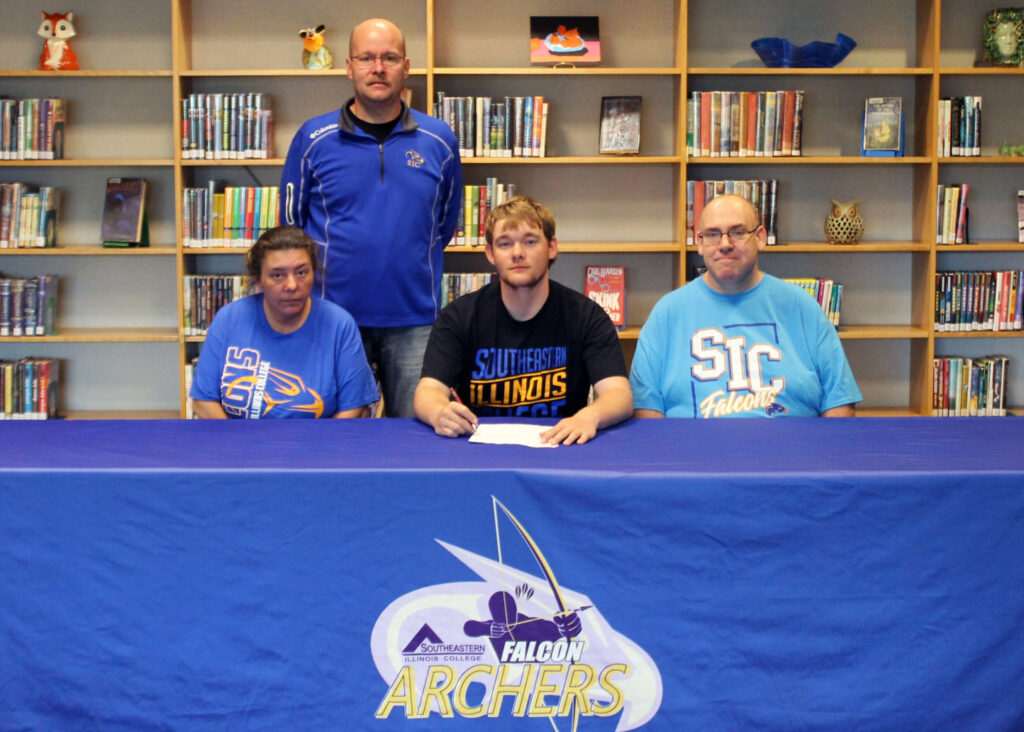 Trenton Hopper has signed his intent to compete with the Southeastern Illinois College Falcon Archers for the 2022-2023 season.
"I am excited about this scholarship and to shoot archery for SIC," says Hopper. "I've always wanted to get a scholarship for doing something that I love."
Hopper is a senior at Hamilton County High School. During his high school career, he has been a member of the baseball, trap, and archery teams. He has been shooting archery for the past two and a half years. He is also a member of Hamilton County's Future Farmers of America chapter. When he graduates this spring, he plans to study Outfitter Wildlife Management at SIC in pursuit of working for the Illinois Department of Natural Resources after college.
"Trenton will be a good addition to the SIC Falcon Archers," says Ricky Sauls, SIC Archery head coach. "He is very passionate about archery and strives for improvement. I can't wait to see how far Trenton can go and what he can achieve in archery and life."
The SIC Archery Team started with a small group of students as a pilot program in 2011. Since that time, the Falcon Archers have won national awards against Division I universities, added an indoor facility, an indoor team, and host high school tournaments. The team is a member of USA Archery. For more information about SIC's archery team and facilities, visit www.sic.edu/archery or contact ricky.sauls@sic.edu or 618-252-5400, ext. 2248.