SIC Theatre Nabs Madison Hall of Harrisburg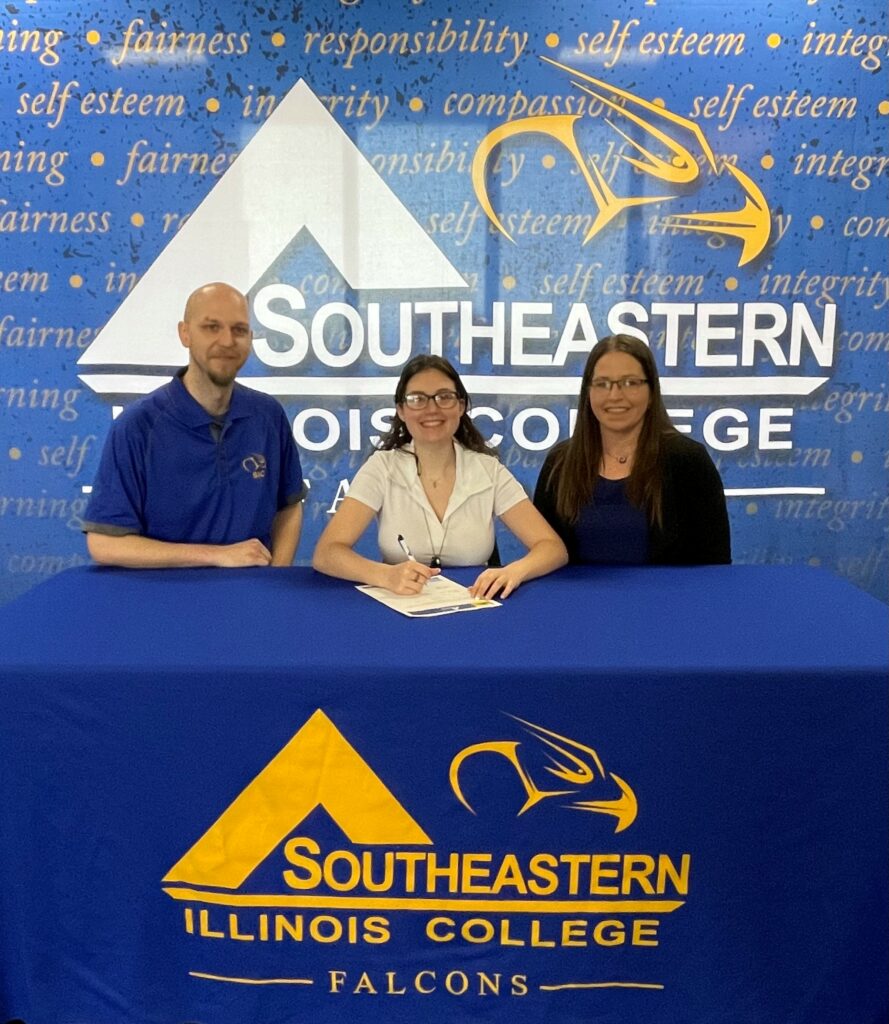 Madison Hall of Harrisburg joins the Southeastern Illinois College thespians as she commits to perform on the Allan G. Kimball Stage at SIC this fall.
Hall learned to love acting at the early age of eight when she began performing in church plays. She is now working on her 11th show, as she will be performing in the upcoming Jr. Falcon Productions' Chicago, the teen edition June 23 and 24 at 7 p.m. and June 26 at 2 p.m. at SIC.
Some of her favorite roles with Harrisburg High School include a silly girl and a napkin in Beauty and the Beast, and Finch in Newsies.
"I loved Beauty and the Beast because it was just such a fun environment, and I really love the show; but Newsies got me my first lead role, plus I got to dance a lot, which I love!" said Hall.
Hall participated in a number of other activities at HHS besides theatre, including speech, music club, book club, and history club. She was also a parliamentarian in the National Honor Society and captain of the Color Guard for two years. She took dual credit classes at SIC in high school and graduated with honors from HHS.
She hopes to become an elementary art teacher, and plans to earn her Associate of Arts degree at SIC before transferring to a university to study art education.
"I think Madison is going to be a great addition to our theatre performances next year," said Gareth York, SIC Theatre instructor. "Her talent as an actress and dancer has grown during her high school career, and I'm excited to have her on board."
The SIC Theatre in the George T. Dennis Visual & Performing Arts Center seats 450 people and produces four student shows throughout the year, plus two Junior Falcon Productions shows for children and high school students in the summer. Those interested in talent scholarships to attend SIC or more information can contact gareth.york@sic.edu or call 618-252-5400, ext. 2485.
###