Jayden Theison signs to Falcon Archers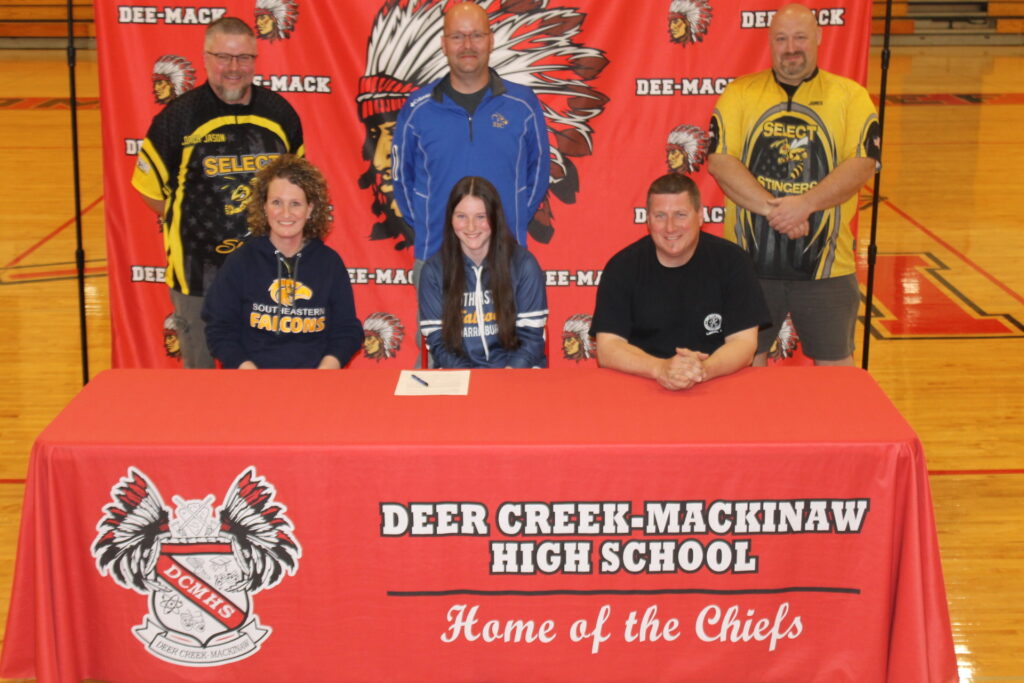 Jayden Theison, a 2022 Deer Creek-Mackinaw High School graduate, has signed her letter of intent to join the Southeastern Illinois College Falcon Archers for the 2022-23 academic year.
"It's a new experience doing something I love and I am super excited." says Theison.
While at Deer Creek-Mackinaw High School, Theison competed in volleyball, basketball, track and was also a member of the National Honors Society. She has also found success in quarter midget racing and has competed on both the local and national level.
Theison found her passion in archery, however, and has been shooting for four years and competing for three. In those three years, she has claimed 1st place at 2019 Outdoor Target State and 2nd place at Indoor State in both 2021 and 2022. Theison is also a member of the Select Stingers 3SDA.
SIC head archery coach, Ricky Sauls, says, "Jayden is going to be a blast to coach and watch compete.  She is very familiar with competition in many different categories.  She knows how to juggle her school work and competition.  I can only imagine how well she is going to do when she's not involved in everything she can possibly be in."
Theison plans to major in Pre-Engineering with goals to transfer to a university to complete her degree and continue to shoot archery.
The SIC Archery Team started with a small group of students as a pilot program in 2011. Since that time, the Falcon Archers have won national awards against Division I universities, added an indoor facility and indoor team, and host high school tournaments. The team is a member of USA Archery and ASA Archery. For more information about SIC's Archery team and facilities, visit www.sic.edu/archery or contact ricky.sauls@sic.edu or 618-252-5400, ext. 2248.
###