Mackey chooses SIC Basketball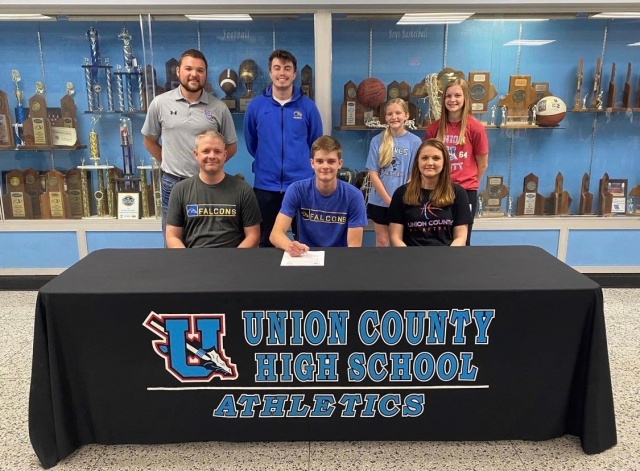 Six-foot-one guard Eli Mackey from Union County High School has committed to play basketball for the Southeastern Illinois College Falcons this winter.
Mackey will join his high school teammate Kaleb Kanipe at SIC after successful high school careers under Coach Quaid Girten. Mackey was the team captain and a starter for the Braves. He was named to the All-6th District Basketball team in 2022 and was a district champion in 2019.
In addition to his success on the court, Mackey also found success in the classroom. He finished high school with a 4.04 GPA, scored a 31 on the ACT, and was named a University of Kentucky Rising Scholar.
Mackey had opportunities from four-year institutions but chose Southeastern Illinois College for its diesel program and its close proximity to home.
"Eli will make our team better from the second he gets on campus," SIC Coach Sam Swinford said. "He is exactly what every program needs. He is a skilled basketball player, but more importantly he takes pride in his academics and is an outstanding young man. He will excel here in everything that he does."
###