Winkeler's Wings and Wildlife Gets its Start with Help from WISBDC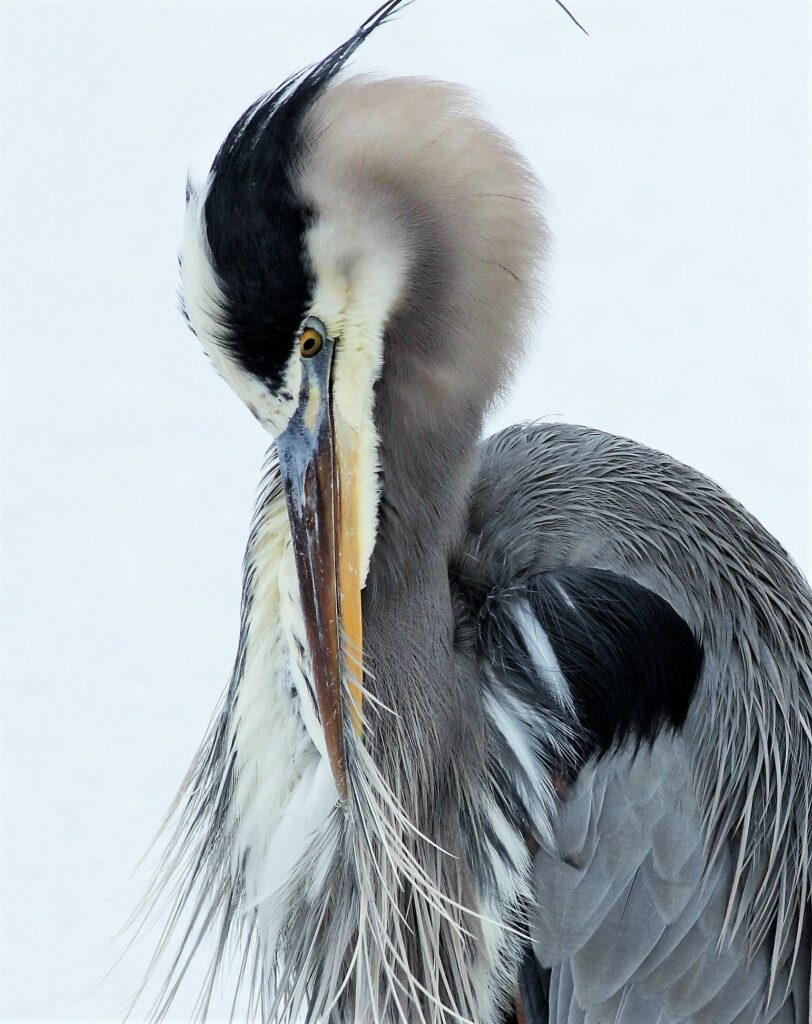 Even if you are not acquainted with Les Winkeler, there is a good chance you recognize his name. Les' name has preceded his local sports coverage, editorials, and outdoors and wildlife articles in The Southern Illinoisan for decades.
His attempts at semi-retirement have shifted his focus from hoops and line drives towards the peaceful stillness and patient waiting for the moment to shift his lens, focus his frame, and click the shutter of his camera around a different subject – native and migratory birds. Les has turned a hobby of birdwatching into a business that promotes the ornithology and natural habitats of our region.
Winkeler's Wings and Wildlife serves as a birding and photography guide service in southern Illinois. His expeditions provide birding and nature enthusiasts with lessons in photography, tours around southern Illinois, and magnificent views of winged wildlife.
Les provides a variety of tour options that can appeal to those who travel to the area, but also to those who have lived in the area for many years, or even their entire life.
"People really do not understand the jewel they are living inside here in southern Illinois," Winkeler said. "There is so much wildlife and scenery and many people living here just scratch the surface. I get to take people out and see what we truly have to offer in southern Illinois."
Each excursion is tailored to his client's specific wish list of birds, wildlife, and places they want to see. Every trip is unique. Les has a conversation with every client before their trip to plan the adventure they hope to achieve.
In his beginning stages of starting the business, Les met with Arla Murphy at the Workforce and Illinois Small Business Development Center at Southeastern Illinois College to build his online presence and expand his marketing.
"I have been so happy with the Small Business Development Center," Winkeler said. "I came here after years in the newspaper business and knew nothing about running a business. I did some things right but learned there were other things I needed to do."
The WISBDC is a part of the Illinois Small Business Development Center Network which serves as a dynamic, integrated, small business assistance delivery system. The Network's mission is to increase the competitiveness, profitability and growth of Illinois businesses in a global economy. The WISBDC has been developed through a partnership involving the U.S. Small Business Administration, the Illinois Department of Commerce and Economic Opportunity and the college as a service to Illinois small businesses in Gallatin, Hardin, Pope, Saline and White counties and portions of Hamilton, Johnson and Williamson counties.
To become a client, set up an appointment, or to learn more about the Workforce and Illinois Small Business Development Center, email arla.murphy@sic.edu or call 618-252-5400 ext. 2312.
To learn more about Winkeler's Wings and Wildlife, visit his Facebook page or website at www.winkelerswingsandwildlife.com.
###