SIC Celebrates New Nurses at Pinning Ceremony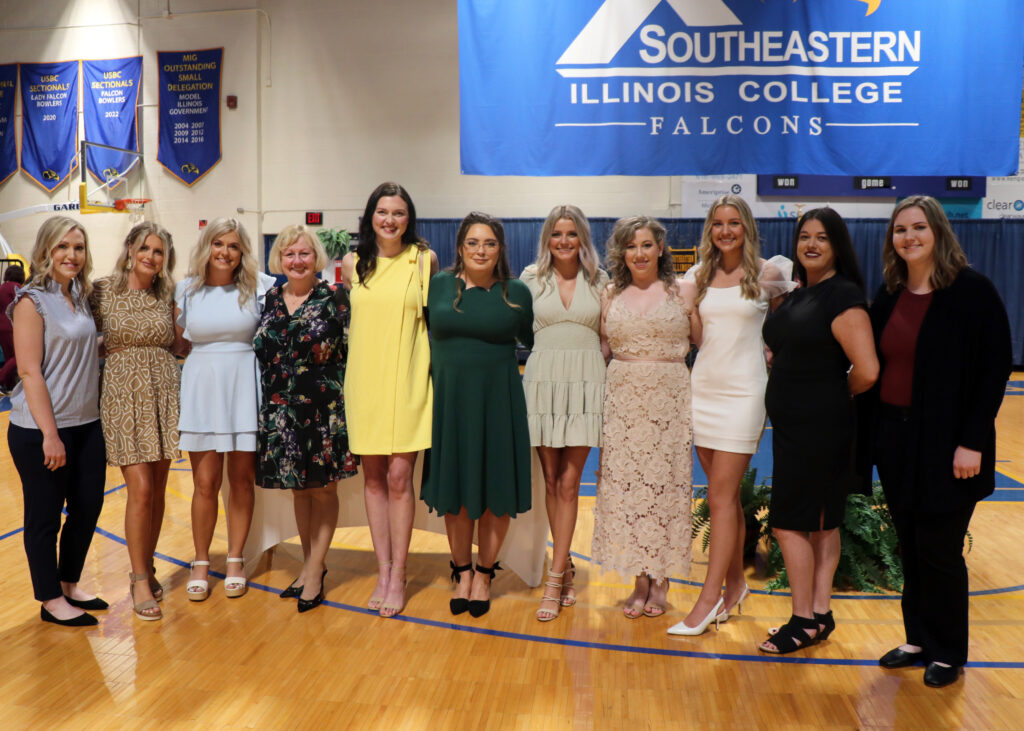 Family and friends filled Joseph Deaton Gymnasium on May 12 at 4:00 p.m. at Southeastern Illinois College as the Associate Degree Nursing (ADN) and Licensed Practical Nursing (LPN) classes of 2023 proudly accepted pins from their clinical instructors.
"The pin is a symbol of the student's academic accomplishments and pledge to maintain and elevate the standards of the nursing profession," said Amy Murphy, Director of Nursing. "At SIC, the pinning ceremony is an honored and precious tradition. It is a milestone for stepping over into the role of a healthcare professional."
Over 40 students participated in the ceremony to be recognized for their hard work and accomplishments. Rachael Prather was the guest speaker for this year's event. Prather is a 2008 graduate of SIC's ADN program. The nursing department and students also recognized Brenda Knight who is retiring after serving as a member of the SIC Nursing and Allied Health division for nearly 23 years. A reception was held in the Shirley Oshel Nursing Complex following the ceremony.
The Southeastern Illinois College nursing program began in 1955 with a class of 13 students in the lower level of Harrisburg High School. It was the only program of its kind in Illinois south of St. Louis at that time. Since then, it has grown to approximately 100 students each year. The Associate Degree Nursing program is accredited by the Accreditation Commission for Education in Nursing (ACEN).
SIC graduates boast a 96% average pass rate for the state licensure exam since 2010. Nursing program applications must be submitted by March 31 for each fall semester, and a number of prerequisite classes must be completed. For more information on nursing, contact Amy Murphy, director of nursing, at 618-252-5400, ext. 2330, or nursing@sic.edu, or visit www.sic.edu/nursing.
Find more photos from the 2023 Nurse Pinning Ceremony on SIC's Facebook page.