Bowling Falcons Add Anna-Jonesboro Standout Jaden Ebberts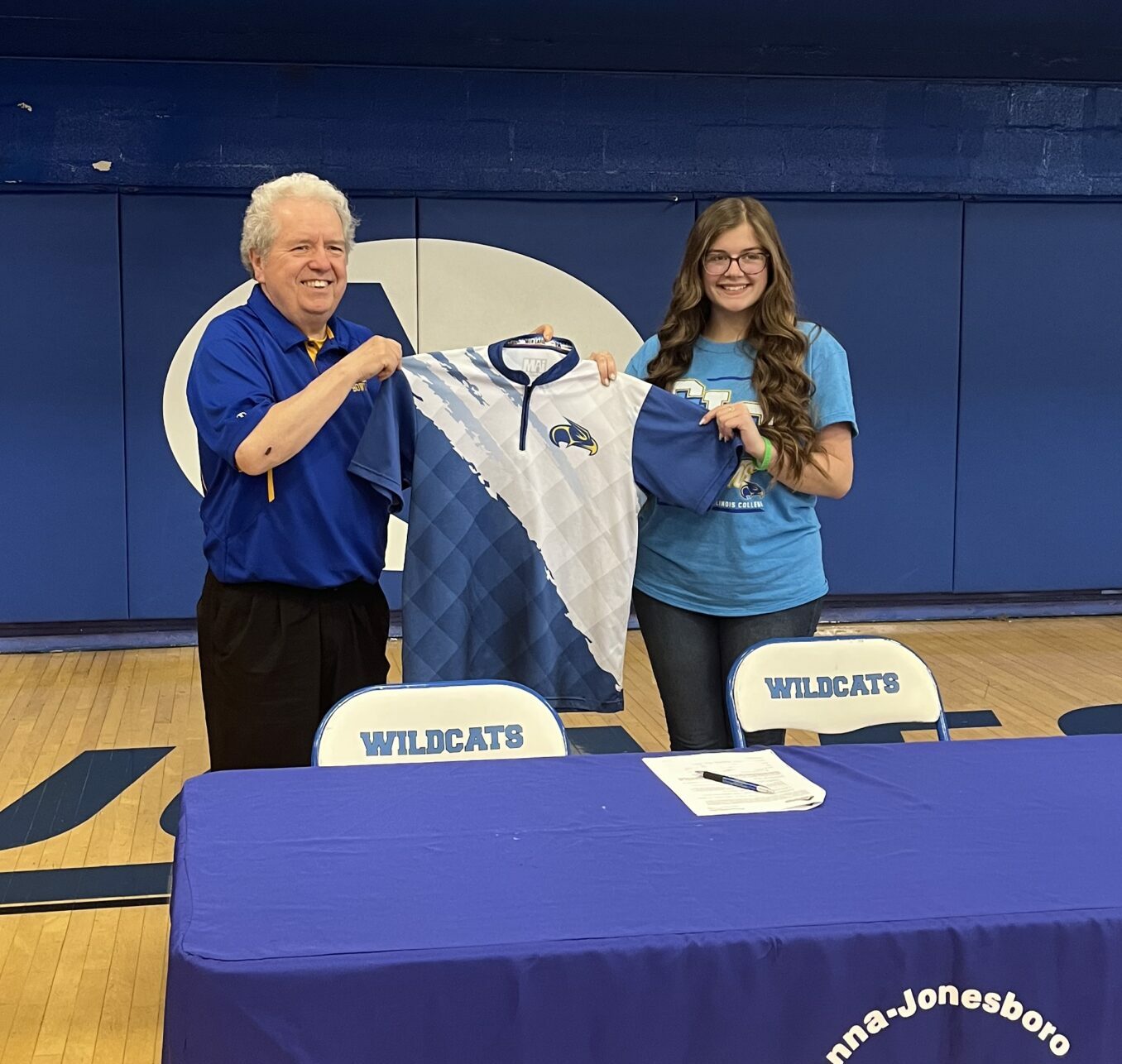 Southeastern Illinois College's Bowling Falcons proudly announce the signing of Jaden Ebberts, an exceptional talent hailing from Anna-Jonesboro High School. Ebberts' impressive progression throughout her high school career has caught the attention of the coaching staff, making her a valuable addition to the SIC Bowling Program.
"Jaden is someone we have had our eye on since the end of her sophomore year," expressed Head Coach Doug Cottom. "Her progression in high school has not disappointed. Our coaching staff feels very fortunate to have her stay close to home and join our program. Fundamentally, she is as good as any recruit, male or female, that we are bringing in this year. We look for her to be a part of the mix right off the bat."
Cottom's words reflect the excitement and anticipation surrounding Ebberts' signing with the Bowling Falcons. With her remarkable talent and dedication, Ebberts has established herself as a force to be reckoned with in the sport. The coaching staff recognizes her immense potential and believes she will make an immediate impact on the team's success.
The SIC Falcon Bowling Team, formed in 2018, competes on a national level under the governing body of the U.S. Bowling Congress Collegiate. The program has consistently shown its commitment to excellence and the development of well-rounded athletes. By adding Ebberts to their roster, the Bowling Falcons further strengthen their competitive edge and enhance the team's overall capabilities.
As Ebberts embarks on her collegiate bowling journey at Southeastern Illinois College, she brings with her a wealth of experience and a relentless drive for success. Her solid fundamentals and relentless work ethic make her a valuable asset to the team, and her presence is expected to have an immediate impact.
The SIC Bowling Program, renowned for its dedication to fostering talent and empowering student-athletes, is thrilled to welcome Ebberts into the Falcon family. The coaching staff, her teammates, and the entire college community look forward to supporting her growth and achievements as she continues to excel both on and off the lanes.
###