Mark Stoffel and the Usual Suspects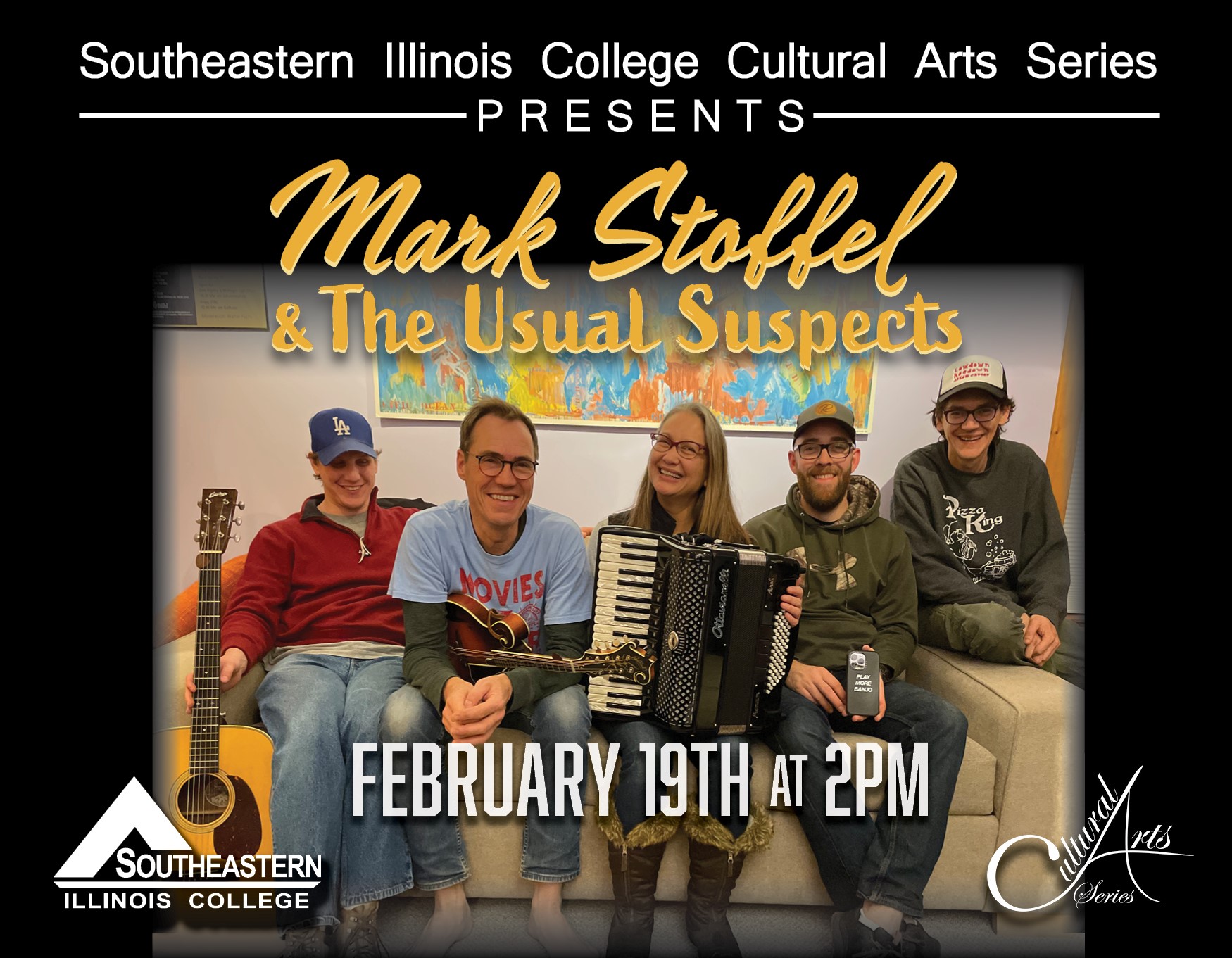 Presented by the SIC Cultural Arts Series
$10 for adults, $5 for students – get tickets at the door.
Originally from Munich, Germany, Mark Stoffel spent literally decades traversing between two continents before finally settling down in Southern Illinois some twenty odd years ago. A self-described bluegrass music addict, he was introduced to the music in 1979, when as a teenager, he wanted a ukulele for Christmas and was mistakenly given a mandolin instead. The flub turned into a virtue and a lifelong artistic pursuit. His tasteful approach to playing earned him increased attention — first in regional acts, and then with the nationally acclaimed Singer/Songwriter Chris Jones who ended up inviting Mark to become a member of his band "Chris Jones & The Night Drivers".
Today his mandolin performances can be heard on countless recordings, including his latest solo release "Coffee and Cake" on Mountain Home Records. "Mark is one of the most musical mandolin players I've ever played with," says Jones. "Mandolin players are really impressed with his playing everywhere we go." Yet despite his passion for bluegrass, Stoffel confesses ironically that he is highly allergic to — yes, really — Kentucky Bluegrass.
Mark's Band, the Usual Suspects, consists of Mila Maring (Accordion, Vocals), Josh Morrison (Guitar, Vocals), Nate Graham (Bass, Vocals), and Kyle Triplett (Banjo, Guitar, Mandolin).