TRiO Student Support Services
The Falcon Pointe Bistro is open 8:00 a.m. - 1:30 p.m., during the fall and spring semesters, with limited hours during the summer.
The menu includes a wide variety of prepared and fresh dishes. Special occasion catering is available. Please call 618.252.5400 ext. 2540 for more information.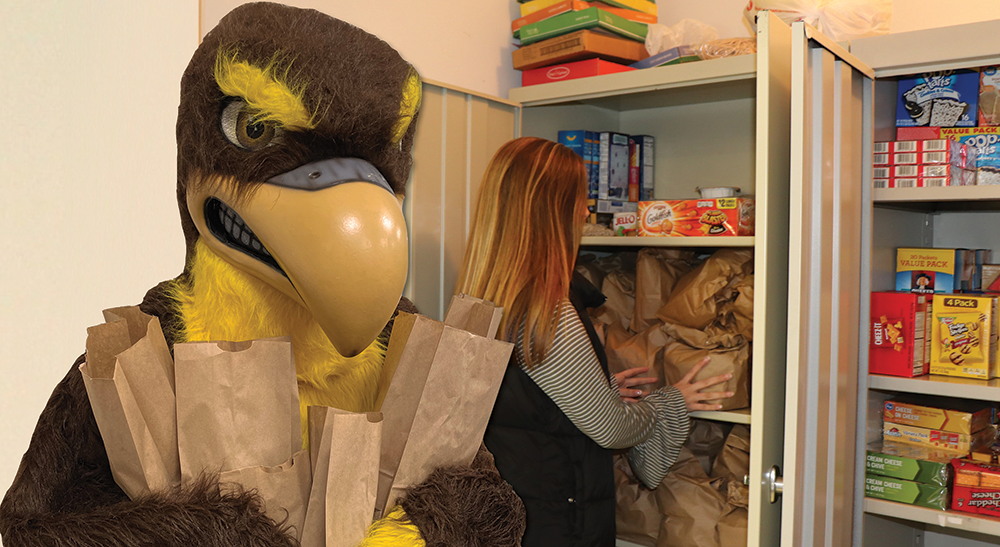 SIC Student Government is fighting hunger on campus!
You can join that fight by making a monetary donation.
Please contact Kellye Whitler for more information at kellye.whitler@sic.edu.
Eligibility
SIC students are eligible to visit the Pantry once a week.
Food will be distributed on a first-come, first-serve basis until supplies have been exhausted.
Please note that you must provide a valid student ID for pickup, and meals may not be picked up by another individual.
Location:
B119
Semester Hours of Operation:
Monday:  10:00 a.m. to 11:00 a.m.
Tuesday:  12:00 p.m. to 1:00 p.m.
Wednesday:  1:00 p.m. to 2:00 p.m.
Thursday:  11:00 a.m. to 12:00 p.m.
Friday:  9:00 a.m. to 10:00 a.m.
By appointment by calling 618-841-4649 or 618-252-5400X2486 or 2216
The pantry will not be open when school is not in session.
For more information about donations or to become a sponsor, contact Kellye Whitler at 618.252.5400 ext. 2486 or 2216, 618-841-4649 or kellye.whitler@sic.edu.