TRiO Student Support Services
The Dana Keating Student Success Center, as part of the Learning Commons, provides tutoring opportunities to help students in core subject areas.  Tutors provide students with one-on-one assistance in coursework and are available by appointment or by walk-in.  Come to the Tutor desk inside the Learning Commons to sign up for personal tutoring sessions.
In addition, Southeastern offers free ONLINE tutoring available 24 hours a day / 7 days a week through Tutor.com.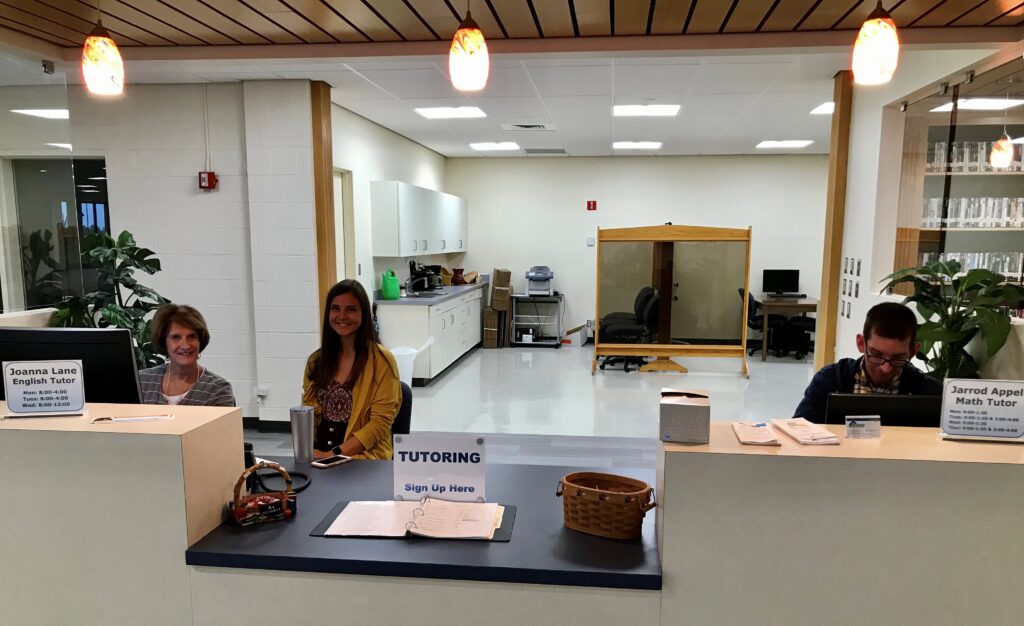 Spring 2022 Student Success Center Tutor Schedule
English (Get help with papers from any class)- Joanna Lane
Monday - Thursday  8:00 am - 1:00 pm
Math (all levels)- Jarrod Appel
Monday and Wednesday 9:00 am - 12:30 pm
Tuesday and Thursday  9:00 - 3:30 pm
For more information or to schedule an appointment, call 618-252-5400 ext.2383, ext. 2242, or stop by the Learning Commons to sign up.
How to Apply for a Peer Tutoring Position at SIC
Students who wish to apply to be tutors in the Student Success Center should download the application form below and email the document to Lori Cox at lori.cox@sic.edu.
Online Tutoring
To access your FREE online tutoring, just log into your course in Canvas. Click the "Tutor.com: 24/7 Online Tutoring" link in the left menu.