---
Men's Bowling Team
Women's Bowling Team
WHY SIC?
The SIC Falcon Bowling Team was formed in 2018 and competes on a national level under the governing body of the U.S. Bowling Congress Collegiate. 2022 brought the program its first post-season appearance with a sectional bid on the men's side.
Annual Incentives:
· Scholarships:
· 12 credit hours (6 fall, 6 spring) waived tuition and fees in year 1
· 18 credit hours (9 fall, 9 spring) waived tuition and fees in year 2
· 10 credit hours (5 fall, 5 spring) waived tuition and fees for bowling-related coursework
· Free year-round use of practice facility at Ross Cottom Lanes (8 minutes from campus)
· Travel, lodging, and meals while competing
· USBC Collegiate membership fees
· Opportunities to compete in Tier 1 and Tier 2 tournaments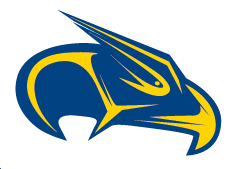 Falcon Bowling Team
Interested in joining the SIC Bowling Team? Email the head coach for more information.
Contact Doug Cottom