SIC's Aaron Head Shooting Big at National Archery Tournaments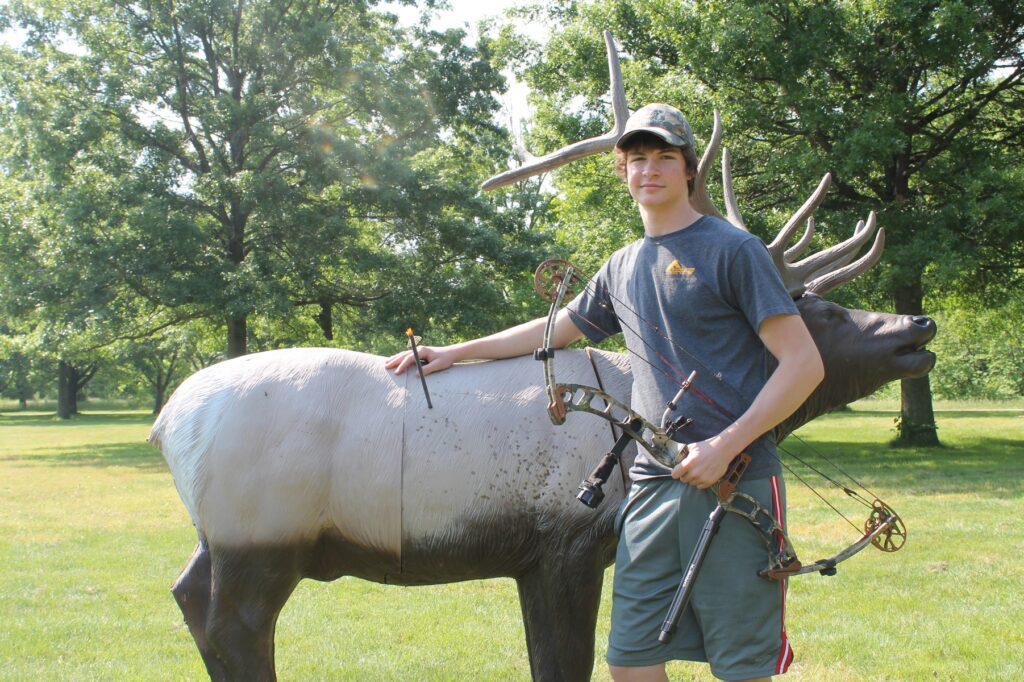 The summer has been good to SIC falcon archer, Aaron Head from Harrisburg. Competing in three major archery competitions during his time off from school, Head ran with the big dogs at the Illinois Archery Shooters Association (IASA) and the International Bowhunters Organization (IBO).
Shooting in the bow hunter class against the best 3D archers in the state, Head finished third overall in the 2012 IASA 3D Archery Triple Crown, which consisted of using aggregate scores from three tournaments (Donnellson on April 1, Kinmundy on May 13, and Monticello on June 10) to determine the winners. The IASA tournament circuit is recognized by many in the sport as one of the toughest 3D competitions in the country.
During the same period, Head was doing well in IBO events. With more than 200 archers competing in the 3D hunter division in each of IBO's biggest tournaments, Head captured 19th place overall in the National Triple Crown culminating in Marengo, Ohio on July 15 and eighth place overall at the World Championship Final in Seven Springs, Penn., on Aug. 11.
"Aaron is one of several outstanding 3D shooters on SIC's archery team this year," expressed Archie Blair, head archery coach for the Falcons. "His experience in competing in major archery tournaments over the years and his skill as an archer will prove invaluable as we head into our 2012-13 season against Division I schools and some of the best archers in the nation."
Head is expected to compete for Southeastern Illinois College's archery team at the US Collegiate Archery Association's (USCA) national tournament at the University of Missouri, Oct. 18-20, in Columbia and at USCA's North Region Championships at the University of Wisconsin in La Crosse April 19-21.
Sitting at the gateway to the Shawnee National Forest, Southeastern is fast becoming known as the region's leader in outdoor recreation education. The college offers outdoor programs in game management, shooting complex management, and outdoor recreation (available in 2013), and has a national champion collegiate shotgun team.
###