First Class of Online Hybrid Practical Nursing Students Graduates from SIC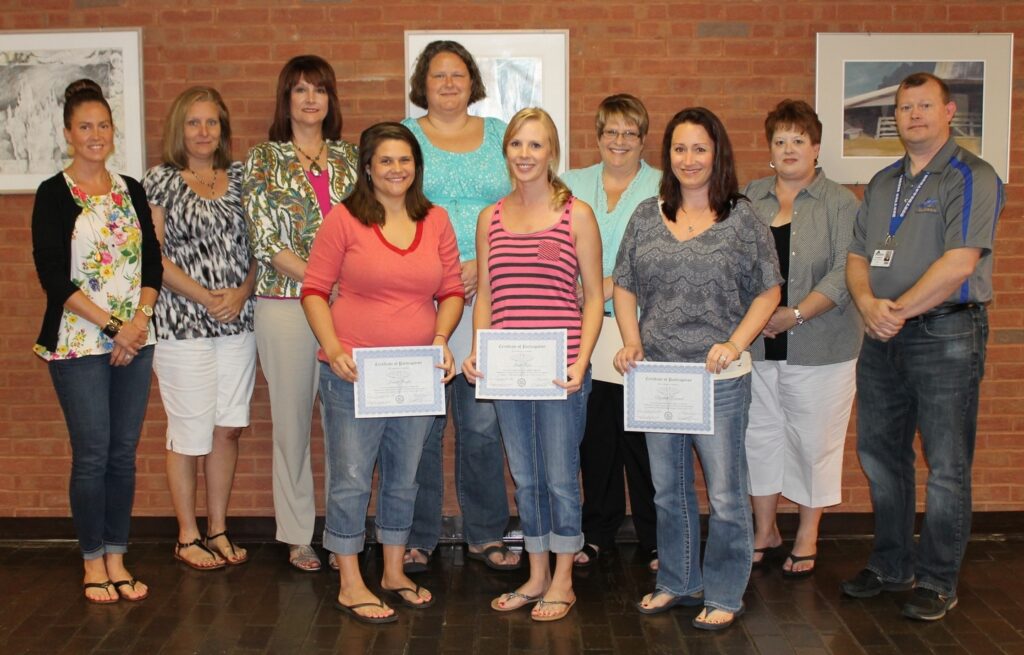 Four students at Southeastern Illinois College have been recognized for being the first graduating class of the online-hybrid Practical Nursing program at the school. The program, which will now begin each fall and run 11 months, is a combination of theory classes all online and labs in the classroom. This type of program caters to those who desire a PN degree, are proficient at online learning and need the flexibility that online classes can provide, due to work or family obligations.
"We are very proud of these four young ladies and their academic accomplishments," said Amy Murphy, interim director of nursing and allied health. "There are challenges in online education that hold the students to a higher standard of rigor and the instructors must be creative and innovative in their development and delivery of curriculum. This has been an exciting pilot program and we are looking forward to many years of successful online nursing education."
Career and technical education dean, Karen Weiss presented the students with a certificate while instructors and staff congratulated them on their accomplishments.
The Southeastern Illinois College nursing program began in 1955 with a class of 13 students in what is now Harrisburg High School. It was the only program of its kind in Illinois, south of St. Louis, at that time. Since then, it has grown to approximately 100 students each year and includes online and traditional classes, as well as full- and part-time options. For more information on nursing, contact Amy Murphy, director of nursing, at 618-252-5400, ext. 2330 or nursing@sic.edu, or visit www.sic.edu/nursing.
###