SIC's Nelson and Head Capture State Archery Titles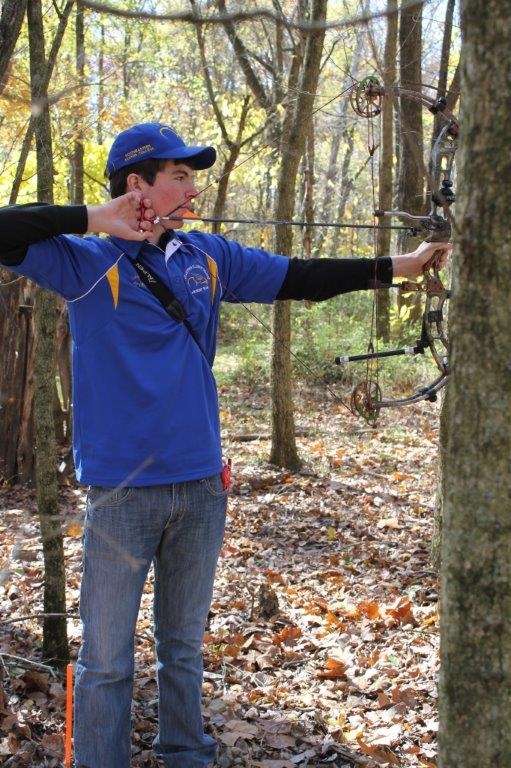 Two former Southeastern Illinois College archers scored big in the professional ranks at the Illinois ASA (Archery Shooters Association) 3D Championships held in Decatur July 19-20.
With 145 archers competing for various division titles, Trevor Nelson of Carmi won gold in the men's bow hunter division, while Aaron Head of Harrisburg captured the men's unlimited division title.
Both Nelson and Head were members of Southeastern's national championship archery teams during the 2012-14 seasons. In 2013, Head was crowned top collegiate archer in the nation in the men's bow hunter division at the US Intercollegiate Archery Championships (USIAC) hosted by the University of Missouri at Columbia.
Nelson finished as national runner-up, providing a one-two punch against varsity squads from such Division I schools as Michigan State University, University of Wisconsin, Penn State University, and Purdue University.
"I'm not surprised that Trevor and Aaron are doing so well in ASA events," said Archie Blair, archery coach at Southeastern. "These young men are dedicated to archery and represent the very best among our former students. We are extremely proud of their accomplishments."
###