HHS/SIC Dual Credit Students Visit Biotech Lab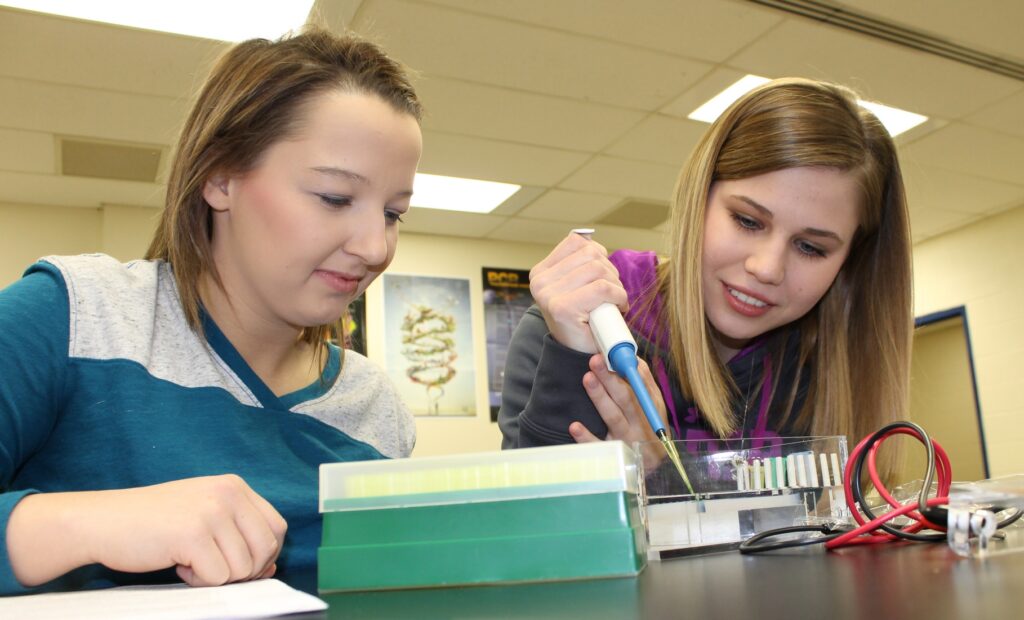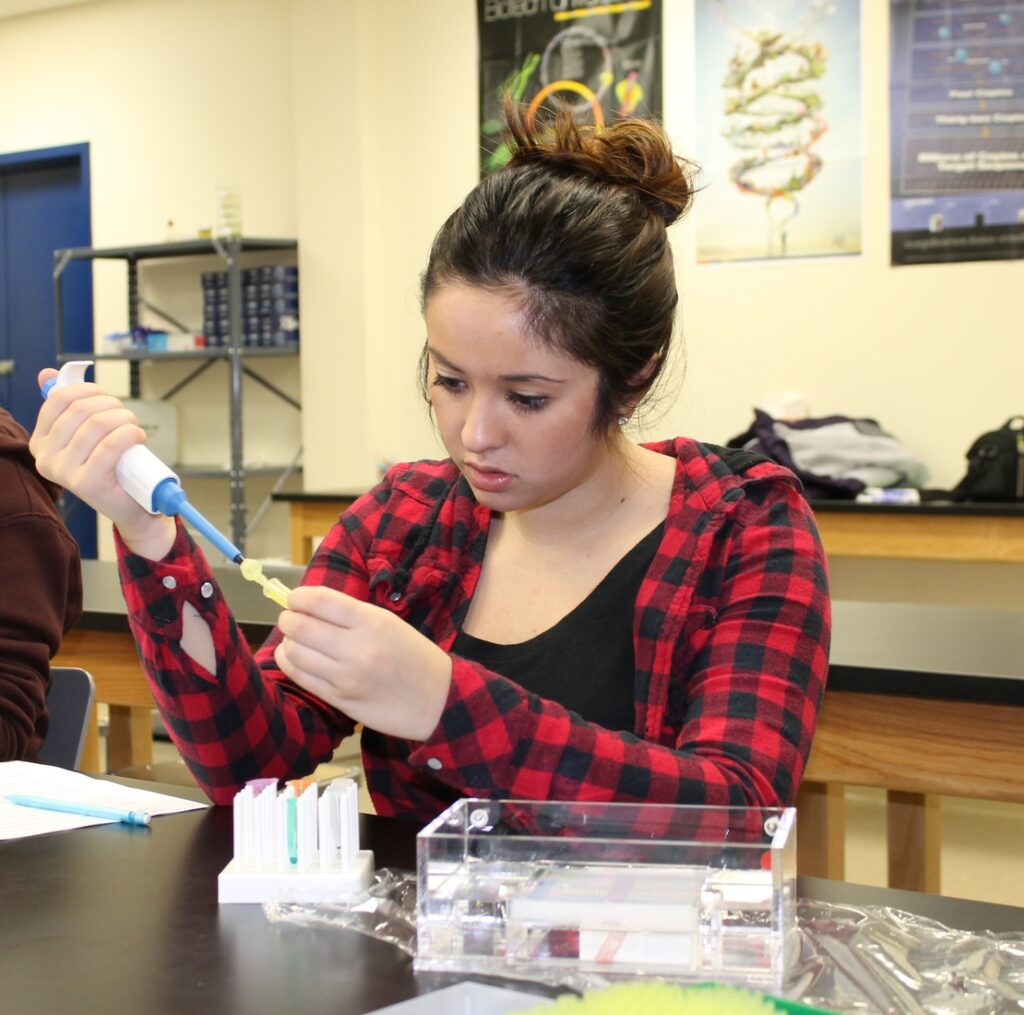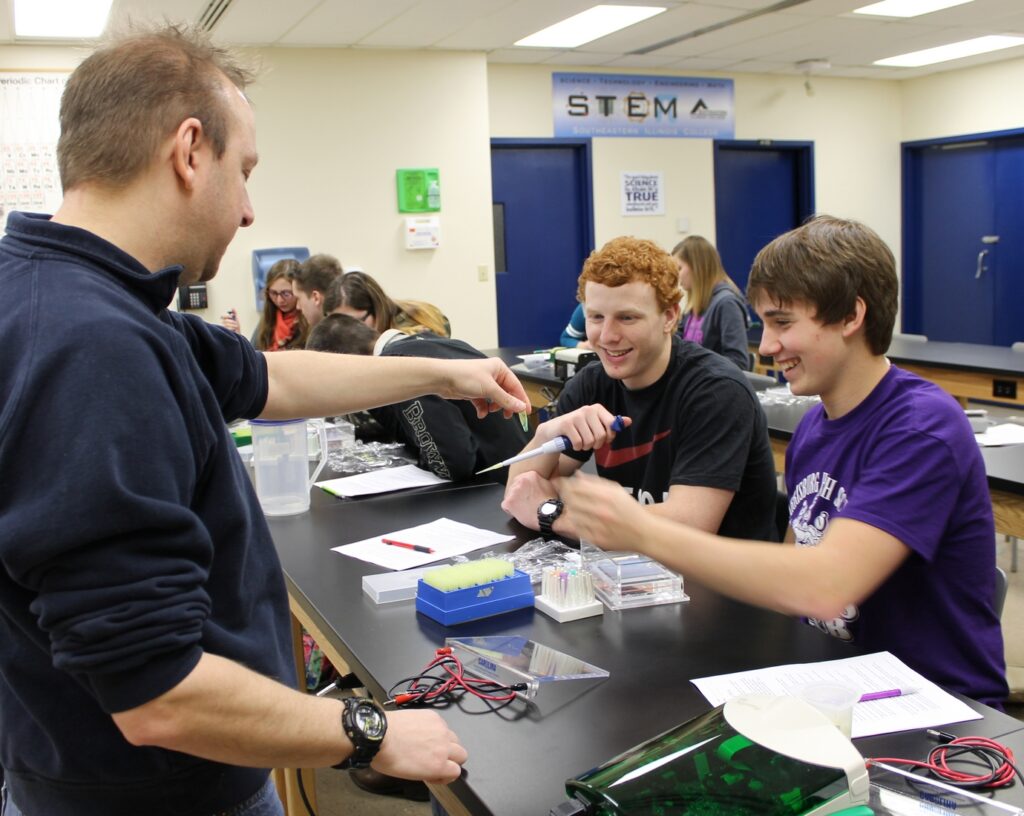 Harrisburg High School students enrolled in a dual credit biology course with Southeastern Illinois College visited the college campus Friday with their instructor, Tina Mondino. The class of 28 students was invited to separate dye mixtures using agarose gel electrophoresis, which SIC instructor, Jason Fitzgerald, explains is a technique used to separate DNA, RNA and proteins.
Fitzgerald explained to the students why these techniques would be needed in a forensic lab. He walked them through a step-by-step process starting with a DNA sample from a cheek swab to either make a paternal determination in a paternity test or to identify the correct suspect from a crime scene.
"It is always such a pleasure to have these dual credit students come out to SIC to use our lab resources," said Fitzgerald. "The students seem to have a good time while learning some new information, and it gives me the opportunity to show off the state of the art equipment that is available in the SIC biology labs. I definitely look forward to seeing these students again in my courses at SIC."
Area students will have another opportunity to check out SIC's biotechnology equipment later this month, when the math and science division at SIC host a hands-on science, technology, engineering and mathematics (STEM) day on March 18 for all area high school students. This is the third year that SIC has hosted this event for area high school students to experience SIC's math, anatomy/physiology and biology programs. For information, contact Fitzgerald at 618-252-5400, ext. 2229, or jason.fitzgerald@sic.edu.
In addition, Fitzgerald will teach an introduction to biotechnology course this summer. The theory portion of the course will be taught online, and labs will be face-to-face on Tuesdays and Wednesdays, 11:30-2:20. Registration for summer and fall courses begins March 23.
###