SIC Art Show Features Award Winning Exhibits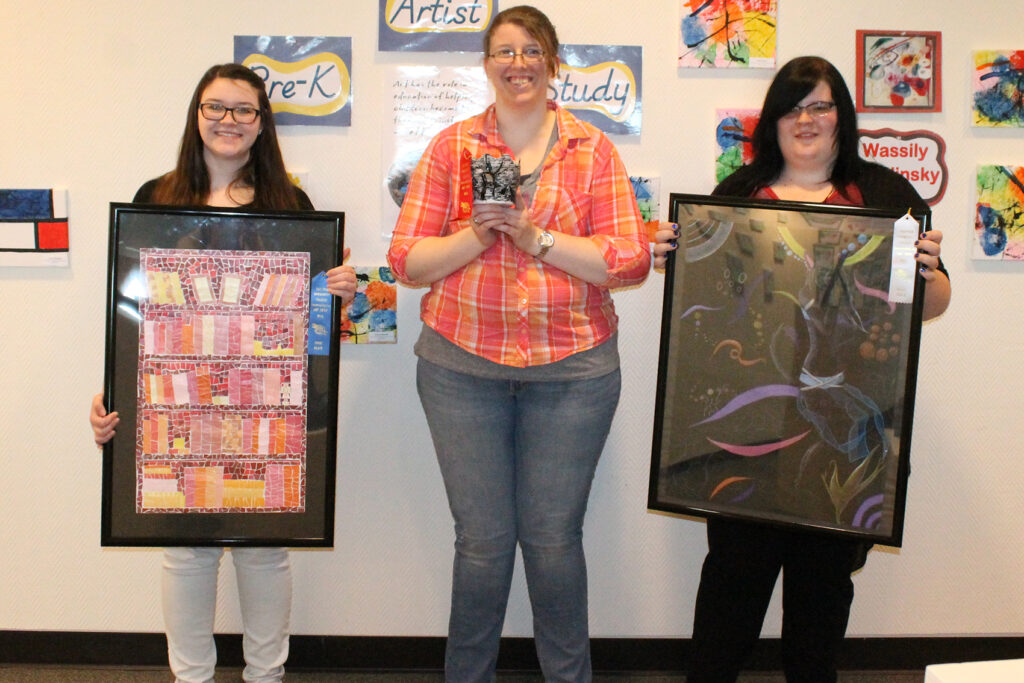 The Southeastern Illinois College art department will display their works from this year starting with a reception May 3, at 1:00 pm. The exhibit will feature several award winning pieces from SIC art students.
Regarding the art show, SIC art instructor Sara DeNeal claims, "We're going to have a lot of awesome pieces that the students have worked on all year. Visitors will get to see works that won at the Shawnee Community College inter-collegiate art show."
Winners at the Shawnee Community College inter-collegiate art show include Kelsey Kraper (Golconda), 1st place in Ceramics and Autumn Pritchett (Galatia), 2nd place in Ceramics; Austin Ahrens (Ridgway) 1st place in Sculpture; Kirsten Heil (Carmi), 1st place in Mixed Media; Chelsea Van (Gallatin County), Honorable Mention in Painting. SIC swept the drawing category with Gilbert Santos-Astorga (Carmi), 1st place, Dylan Kuykendall (Carmi), 2nd place, Tasha Wallace (Harrisburg), 3rd place and Ashlyn Owen (Carmi), Honorable Mention.
DeNeal sums up her first year as the SIC art instructor in one word: "busy." She goes onto say that it was worthwhile and rewarding, nonetheless while recounting the art group's wonderful trip to Chicago to experience art in the "big city."
This art show will showcase the hard work that the SIC Art students have put into their creations throughout the academic year.
SIC Art Gallery Hours are Monday-Friday, 8:30 a.m. – 4:30 p.m. when SIC is in session. For further information, contact Sara DeNeal at 618-252-5400 x2232.
###