From Wildcat to Falcon – Rushing Reigns at SIC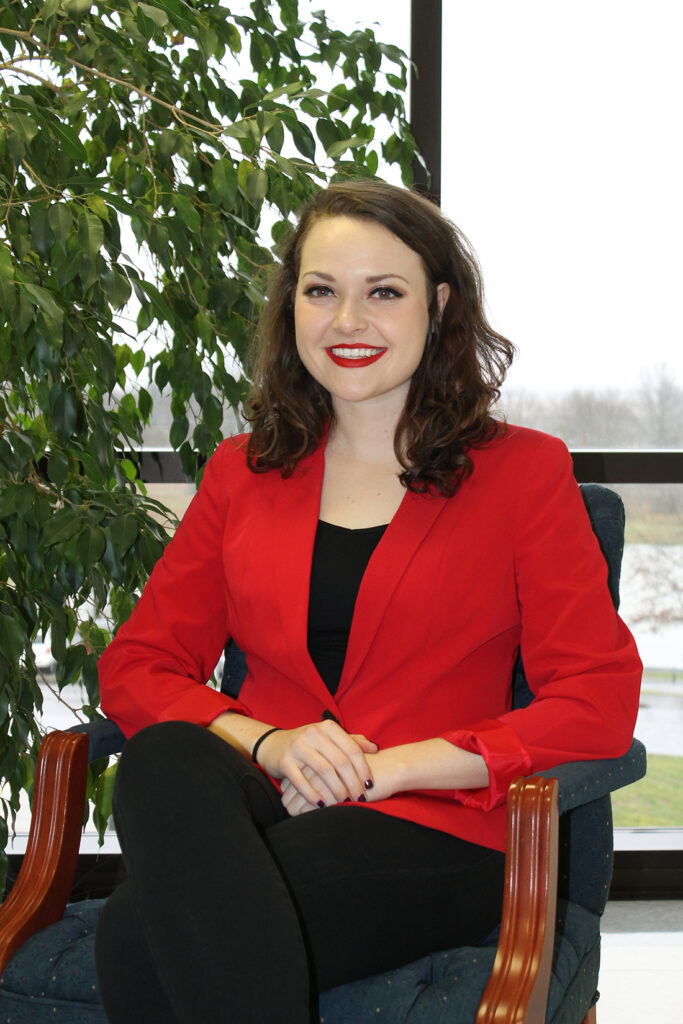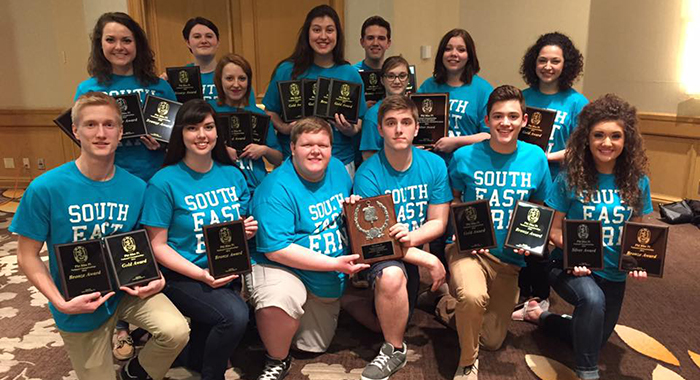 Haley Rushing of Marion is no stranger to competition. The 2015 Marion High School graduate and athlete (playing volleyball, basketball, softball and track) turned in her Wildcat uniforms for a business suit this academic year when she joined the Forensic Falcons speech team at Southeastern Illinois College.
In her first year of speech competition, Rushing earned three national awards at the Phi Rho Pi national community college tournament in Costa Mesa, California. Last month, she won silver in persuasive speaking, bronze in informative speaking, and bronze in prose interpretation, out of more than 600 competitors from around the US.
Not bad, considering the champ had never participated in competitive speech competitions prior to the Forensic Falcons. The SIC team won third in the nation for individual events and fifth overall this year.
"Haley stands out because of her work ethic. She comes from an athletic background, and she approaches speech with the same determination and focus that others apply to sports," said Jenny Billman, SIC instructor and speech coach. "I can't tell you how many times I've sat in my office and heard her practicing in the next room. She has her eyes on the prize at all times."
According to Rushing, those awards didn't come easy.
"I was very surprised when I began winning speech awards," said Rushing. "Something I struggled with this season was confidence – even though the coaches were so encouraging and always reminding me that I can win if I work hard and want it. At just the right time, I gained my confidence. Overall, I was not nervous at the Phi Rho Pi tournament. I was there to compete and have fun! There is no sense in being nervous if you are prepared, and I felt very well prepared."
Rushing explained that some of the preparation for competition, besides hours and hours of individual practicing, includes peer coaching assignments and one-on-one training with the coaches for each event. They work with each student to iron out details such as when to walk or gesture or how to say something a little differently to drive home the message.
"As a freshman, Haley has been a valuable team player because she is so dependable and has such integrity," said Billman. "She never reacts to the pressure. She just goes in and does what she's done a thousand times in practice. We (the coaches) look forward to seeing her accomplishments next year, and we know she'll be a good mentor for our incoming teammates."
The Falcons are coached by Billman, Paul Cummins and Dr. Tyler Billman. The SIC speech team has been competing nationally for nearly 40 years, winning first in the nation three times and claiming a top five spot for more than 30 years.
While spending her evenings and weekends in preparation and competition all year, Rushing also manages to keep her grades high, landing her on the Vice President's List. After SIC, she plans to attend Southern Illinois University-Carbondale for nutrition and dietetics. She hopes to work at a hospital, assisted living facility or school to create personalized diet plans and help others stay healthy.
Besides being a member of the nationally acclaimed Forensic Falcons, Rushing works at Fast Stop in Marion. Her interests include running 5Ks, exercising, watching sports and attending White Ash Freewill Baptist Church.
Rushing is the daughter of Darron and Carol Rushing of Marion.
###