SIC Students Earn National Honors in Atlanta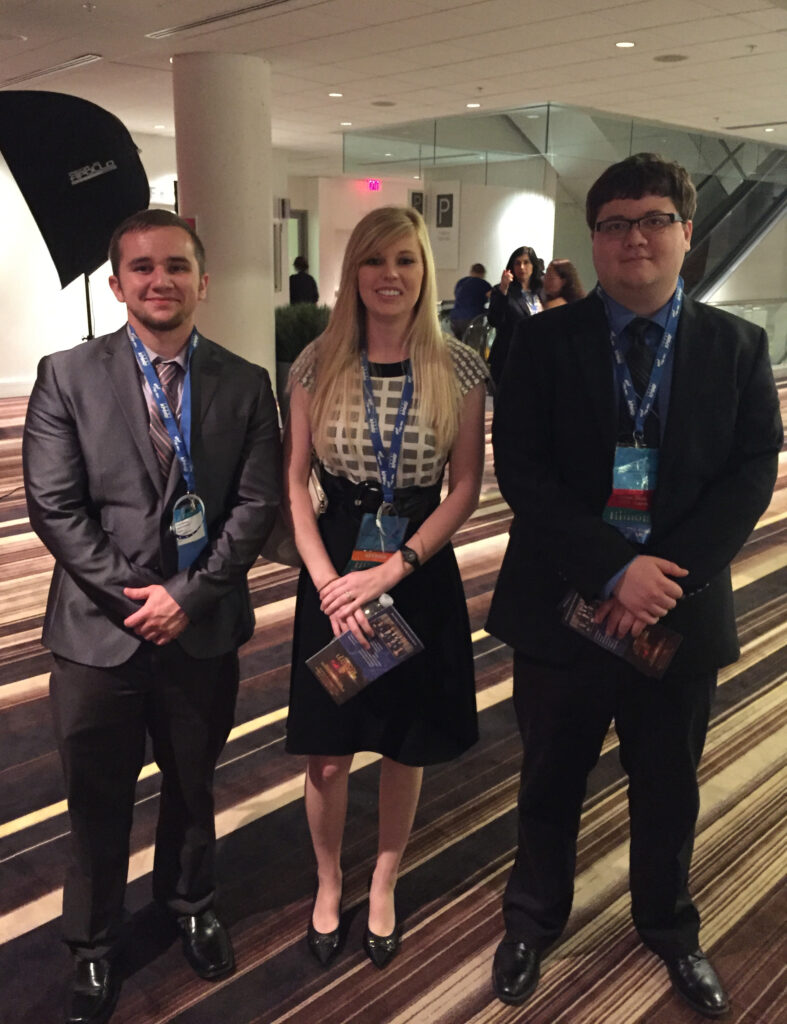 Southeastern Illinois College Phi Beta Lambda (PBL) students, Mitchell Masterson of Carmi and Austin Cisco of Broughton, along with advisor Kelsie Bond-Rodman, joined more than 1,700 of America's best and brightest college students as they traveled to the Peach State to connect with top future business leaders and showcase their talents in business competition.
The PBL National Leadership Conference was held June 24–27 in Atlanta to help college students enhance their business skills, expand their networks, and participate in 60 business and business-related competitive events.
Masterson, having earned a second place finish in the state PBL competition in April, advanced to national competition to earn a top 15 spot in the public speaking event.
Masterson said of the conference, "It was really awesome to see that many people in one place with similar interests as me. This conference is something I'll never forget."
Cisco placed in the top 15 in the nation on the social media challenge. He advanced to nationals by winning third place in the state with teammates, Tanner Dutton of Rosiclare and Jonathan Fricks of Raleigh.
"Going to Atlanta for the PBL National Conference was a great experience," said Cisco. "We learned a lot from the seminars and made many new connections. Competing at the national level helped me learn many new skills and made me realize some talents I'd never utilized before."
The awards were part of a comprehensive national competitive events program sponsored by FBLA-PBL that recognizes and rewards excellence in a broad range of business and career-related areas. For many students, the competitive events are the capstone activity of their academic careers. In addition to competitions, students immersed themselves in interactive workshops, visited an information-packed exhibit hall, and heard from motivational keynotes on a broad range of business topics.
PBL students at SIC have earned five first place national awards and 43 total national awards since the club began in 1989.
Bond-Rodman urges high school students in FBLA to continue their participation in the collegiate version, PBL at SIC. For more information on SIC's business program and PBL, contact her at 618-252-5400 ext. 2322 or at kelsie.bond@sic.edu.
Future Business Leaders of America-Phi Beta Lambda, Inc., the premier student business organization, is a nonprofit 501(c)(3) education association with a quarter million members and advisers in over 6,500 active middle school, high school, and college chapters worldwide. Its mission is to bring business and education together in a positive working relationship through innovative leadership and career development programs. The association is headquartered in Reston, Virginia, just outside of Washington, D.C.
###