The Perfect Graduation Gift: 'Finding Yourself'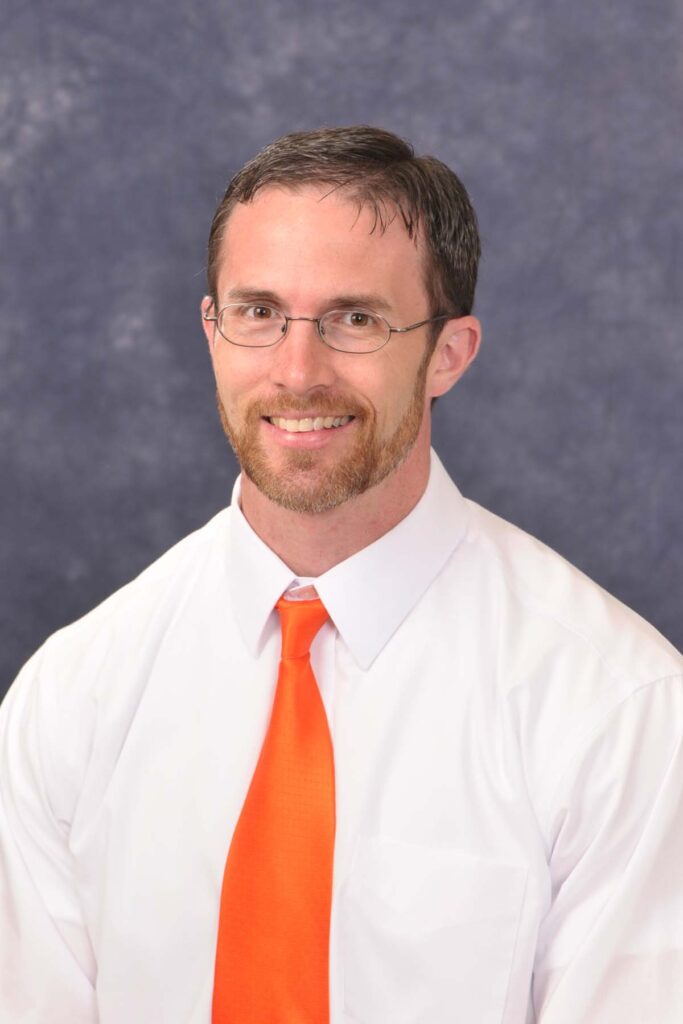 A column by Matt Lees, Chair of the Social Science Division and Government/Sociology Instructor at Southeastern Illinois College.
As the weather has turned from cool, to warm, to cool, and to warm again (you get the idea), it is not only a sign that you live in Southern Illinois.  It is also an indication that graduation season will soon be upon us.  This is a time when young people clad in caps and gowns hear speeches in grave tones about the importance of 'giving back,' 'finding yourself,' and, 'pursuing your dreams.'
I remember distinctly sitting at my high graduation some 20 springs ago and letting these themes kind of wash over me.  I was 18 years old and I was not entirely sure who I was; so I guess I needed to find myself.  I did not even know what I would be doing next week let alone the rest of my life, which can make pursing your dreams a little challenging.
I did know this much.  I loved playing sports, and I had a football scholarship waiting for me at Southwest Baptist University, a Division II program in Missouri.  I knew I was going to be playing college football and that was good enough for me.
What I didn't know that evening was my father would be on strike by the end of the month. I would discover shortly thereafter that even with my scholarship we could not afford the rest of the expenses without Dad's income.
Instead of the football field, I suddenly found myself attending a small community college, Richland Community College, in my hometown of Decatur and now that my football career was over I didn't have the foggiest idea of what I wanted to do for the rest of my life.  If that were not enough, school never really appealed to me.  I started that first semester in college as a photography major and then I found myself in an English class and Professor Larry Klugman's American Government course, classes with little or no relevance whatsoever to my major.
I dreaded both courses but especially Government… "You mean I have to take a class about politics?  Are you serious?"
I felt that way until the first day of class.  Larry Klugman walked into class and literally filled the room with his presence.  He taught with such unbridled enthusiasm and passion.  We had incredible discussions some of which would spill over after class.  He was clearly brilliant, but that was not what made professor Klugman so effective.   He was successful because he genuinely cared for his students.
Well, thanks to professor Klugman I changed my major and most importantly found my life's calling.  I suddenly had direction; I had a future.  Consequently, my grades turned around.  I ended up graduating the top of my class at both the undergraduate and graduate levels.   One class, one professor changed my life entirely.
English also went much better than expected.   One day a cute girl named Angela sat right next to me.  After some prodding from friends, I finally asked her out at the end of the semester and we immediately clicked.  I not only found my calling at Richland Community College, I also found my wife.
I decided I would 'give back' by literally following in professor Klugman's footsteps.  I wanted the opportunity to positively impact someone's life the way professor Klugman impacted mine by becoming a college professor at a small community college.  My goal was not to turn students into Political Science Majors, but to help them in some small way to become the best versions of themselves.
In 2001 Southeastern Illinois College made that dream become a reality.  Now as a college professor, I am always searching for other Matt Lees' roaming the hallways.
Community colleges are uniquely equipped to help students find their passion, their niche, their place in life.  I was not one of two hundred faceless students packed in a lecture hall.  My classes were small.  Each and every one of my professors knew my name.  Today, I am proud to say I can say the same of my students.
So you might be a 38-year-old mother of three whose youngest child just started kindergarten, or a 29-year-old recently laid off from a coal mine, or an 18 year-old who will shortly be sporting a cap and gown.  If you are looking to 'find yourself' you might want to start at your local community college.  Like me, you might find something more; your life's calling and maybe even your spouse.