SIC Bowling Falcons Sign West Frankfort's Jordan Schach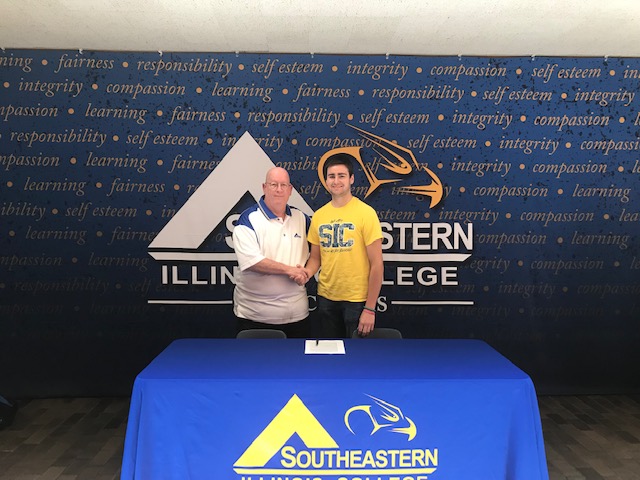 Jordan Schach of West Frankfort has pinned his intent to bowl with the Southeastern Illinois College's Bowling Falcons for the 2019-20 season.
SIC's Head Coach Doug Cottom has had his eye on Schach for several years.
"We had originally recruited Jordan three years ago when we almost got the program off the ground," said Cottom. "We are very fortunate that he was still available. Jordan is a strong and gifted two-hand player. He will fit nicely into the team."
The 2019-20 season marks the second year for Southeastern's bowling team and will find the Falcons, eight men and eight women strong, competing in Ohio, Illinois, Tennessee, and Missouri in search of a national championship. For more information on the team, call 252-5400 ext. 2145.
###