Marvel's Black Panther Actor to Host Black History Month Event at SIC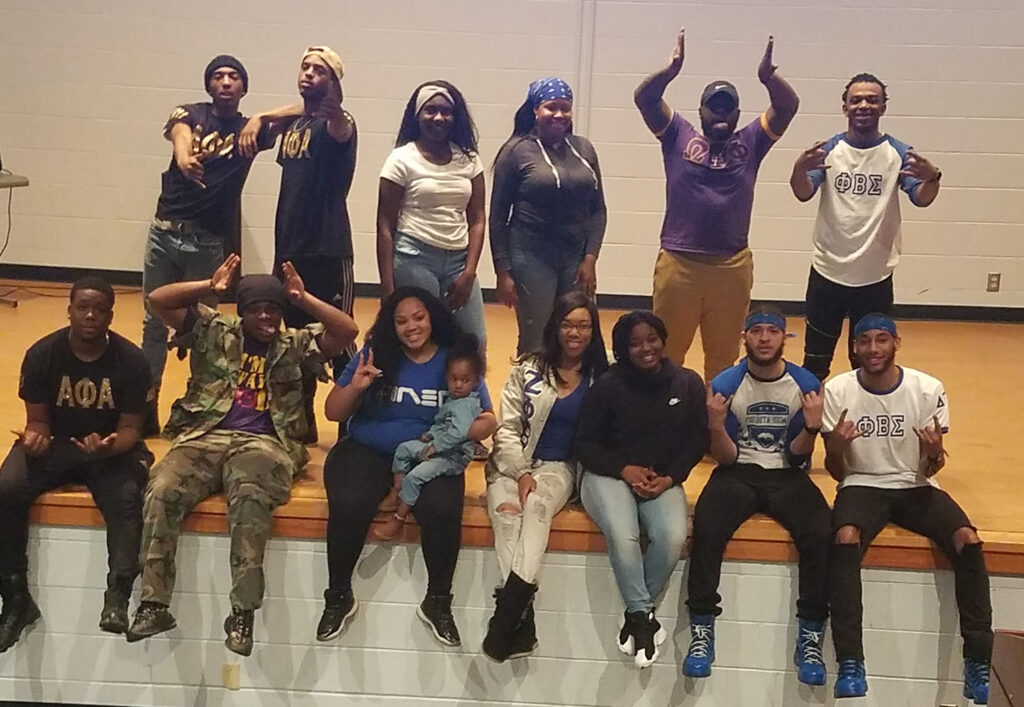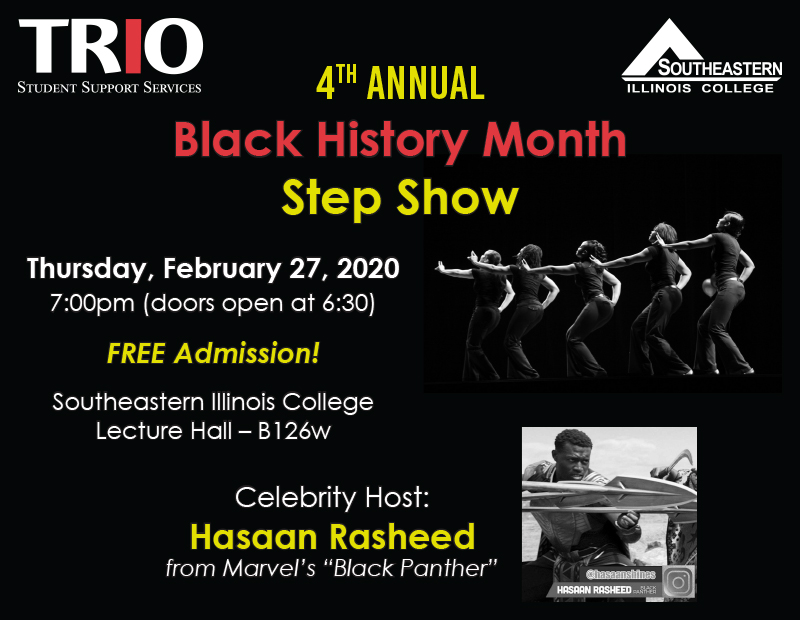 The TRIO/Student Support Services program staff and students at Southeastern Illinois College is hosting their FourthAnnual Black History Month Step Show Thursday, Feb. 27, at 7 p.m. in the B126W Lecture Hall at SIC, 3575 College Road, Harrisburg.
Greek Life organizations and community organizations from the historical black Greek-lettered organizations at Southern Illinois University Carbondale and from the St. Louis area have been invited to perform step routines in a cultural performance.
Stepping is a form of dance and body movements used to create sound and art in a cultural aspect. Stepping has been displayed in movies such as Stomp the Yard, Drumline and a more recent movie titled Step.
One of the community organizations that has been invited to perform is the Gentlemen of Vision group from St. Louis. These young men range from elementary school to high school and are national step champions.
The show will include celebrity guest host, Hasaan Rasheed, who played a king's guard warrior in Marvel Studio's Black Panther.
"We are excited with how big this show has grown over the past four years and hope we have a good crowd to witness this year's talent," said SIC TRIO director, Lolita L. Mack.
The event is free and open to the public. TRIO programs from other institutions have also been invited to attend. Doors open at 6:30 p.m.
In addition to this event, the "Through the Times in Black History Display" is currently set up in the Dana Keating Student Success Center at SIC for Black History Month. Visitors receive a bookmark or diversity pin.
The TRIO Student Support Services (SSS) program is a federally funded program to provide academic and mentoring support throughout a student's academic career at SIC. Its goal is to increase retention and graduation rates of first-generation, low-income, or disabled students. This program aids qualified students with tutoring, academic, financial aid advising, and mentoring.
For more information about the SIC TRIO program, visit www.sic.edu/trio, or contact director Lolita L. Mack at 618-252-5400 ext. 2432 or lolita.mack@sic.edu.
###